How to apply hex color values to your email design
As well as our pre-existing colors and color wheel, Mail Designer 365 also gives you the freedom to apply custom colors to your email design using hex codes. This is a great way to ensure your email designs are on brand and consistent.
To get started, select the object you want to color (e.g. a shape) and click on the color wheel icon under the "Style" menu.

Go to the second panel ("Color sliders") and under the dropdown menu, select RGB sliders: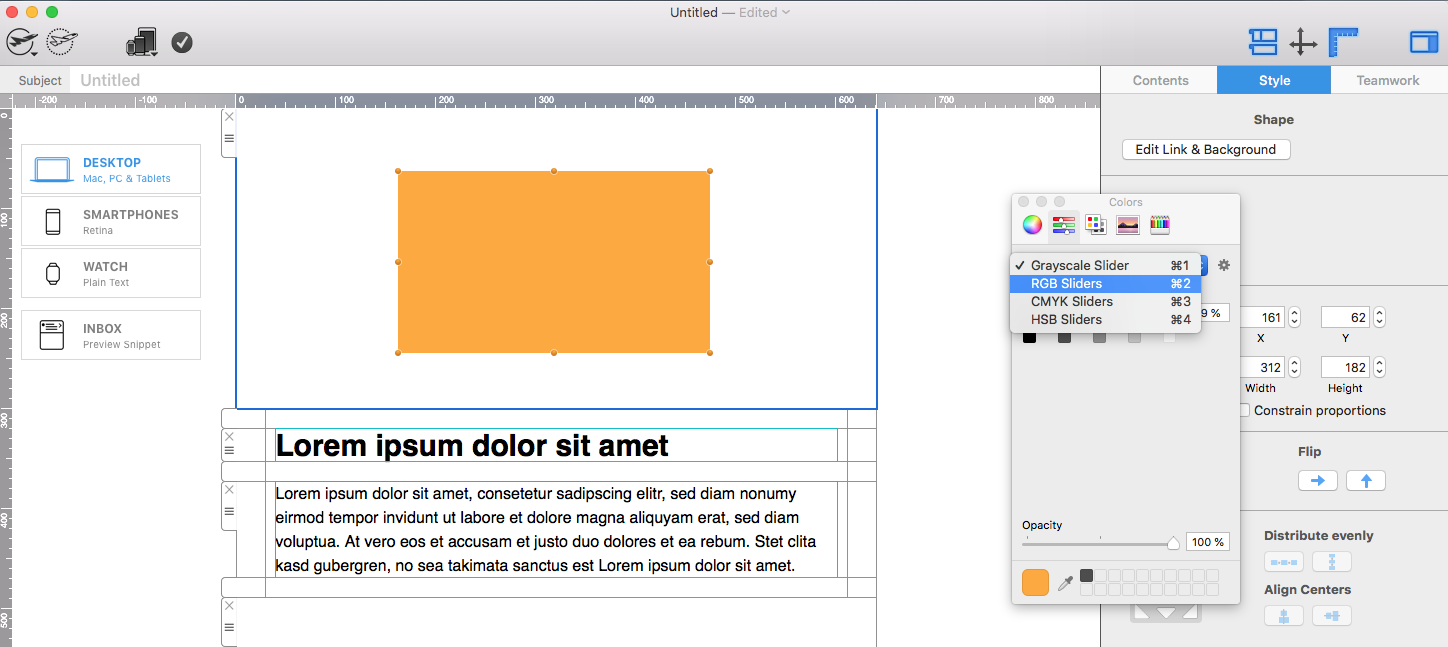 Click on the settings icon and choose "8-Bit (0-255.)" Then select the correct profile for your color. We usually go with "Generic RGB."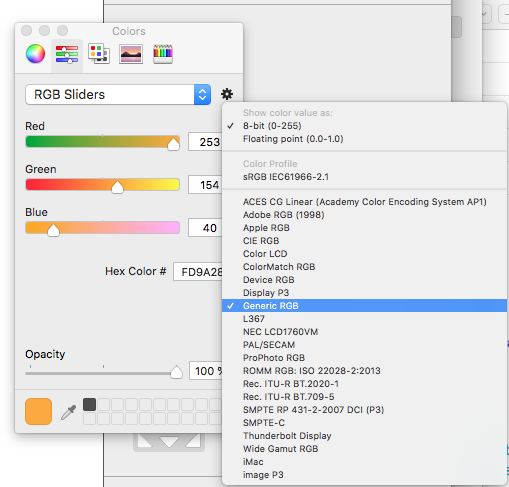 Now you can enter your hex code in the space provided.