Mail Designer 365's Alignment and Distribution Tools
Alignment:
The alignment tool in Mail Designer 365 makes it quick and easy to align design elements accurately and effectively. Its visual interface is representative of where design elements will be positioned within a layout block:

To begin, click on a design element (e.g. text style, shape, image) and you will notice the alignment tools appear in the "Style" menu within the app sidebar.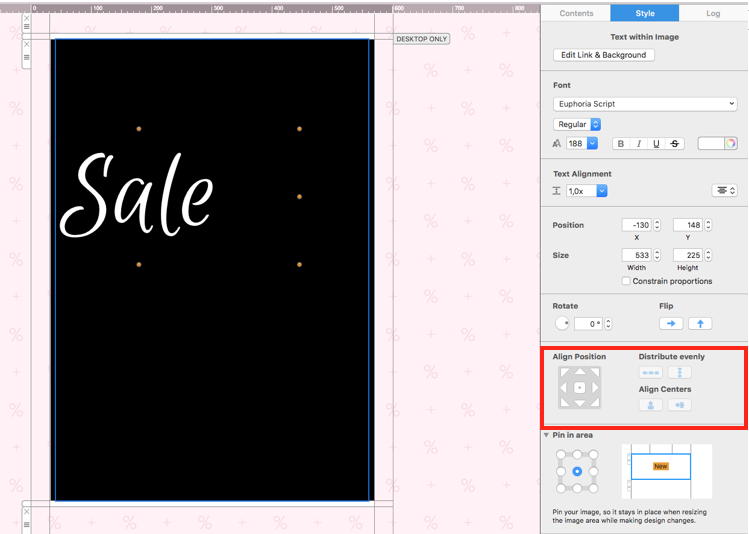 Select the middle button to position a design element directly in the center of the image area. Here is an example: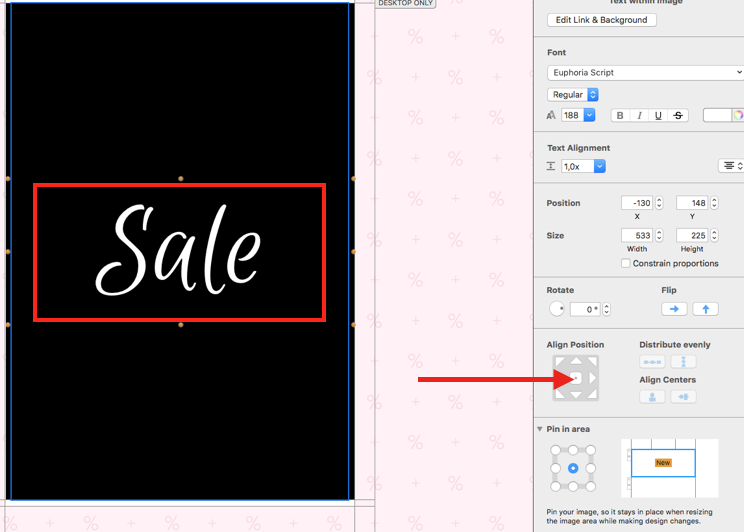 Use the other buttons to position your design element in the respective areas of an image are: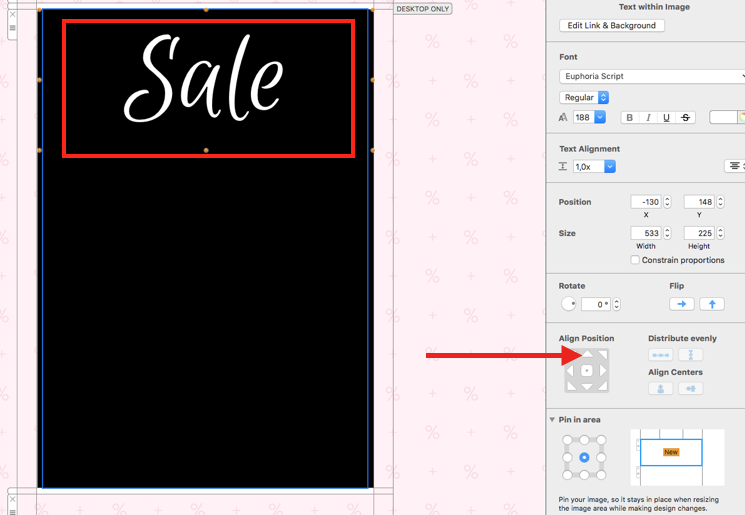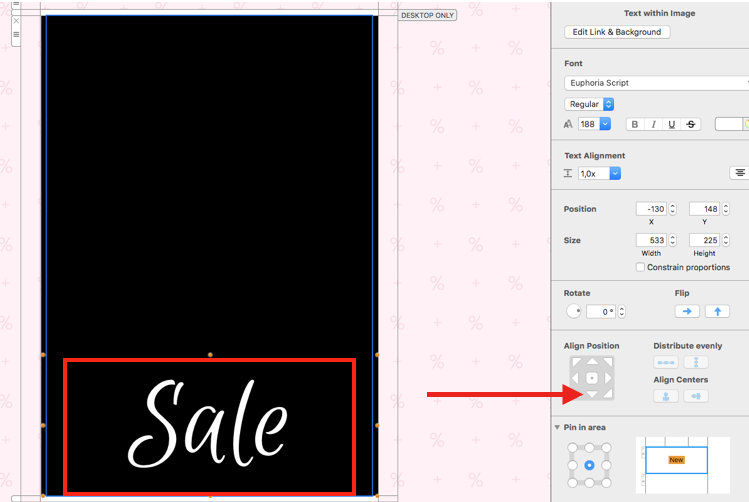 Aligning multiple design elements in an image area:
You can use the alignment tools to quickly align multiple design elements. Hold down the cmd key and select the elements you want to align, then you can align them either vertically: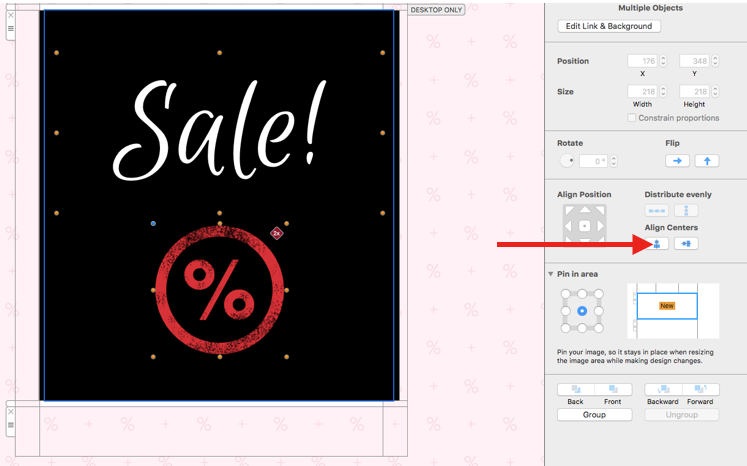 or horizontally:
Alternatively, if you have two or more elements which you want to position together (e.g. a CTA button with text) you can multi-select the elements using the cmd key, then use the interface to position them together. Here is an example: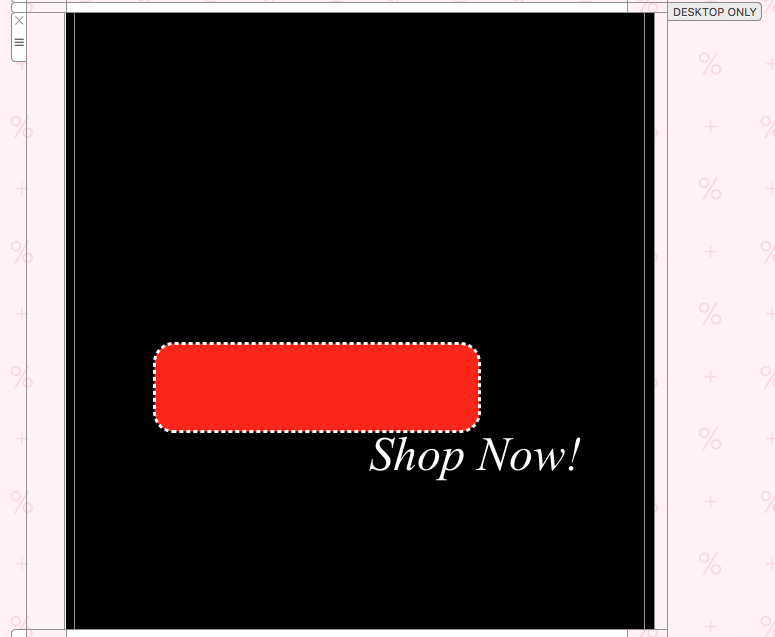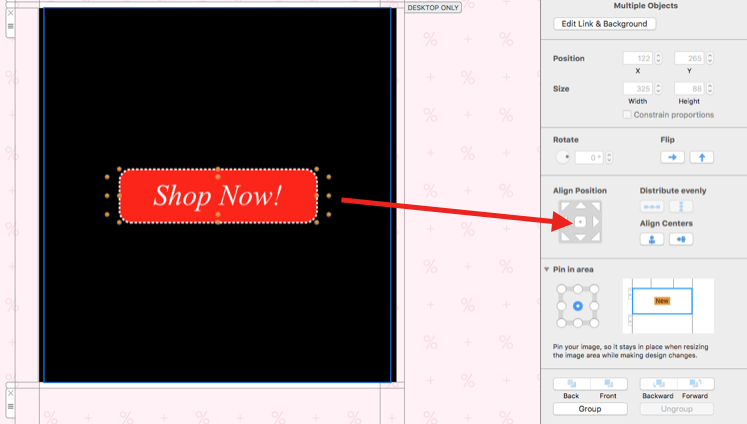 Distribution
If you have three or more design elements in an image area, you can use distribution tool to equally distribute them. This works well for icons (i.e. when creating social media buttons) or for text styles (i.e. when creating lists.) You can distribute elements vertically: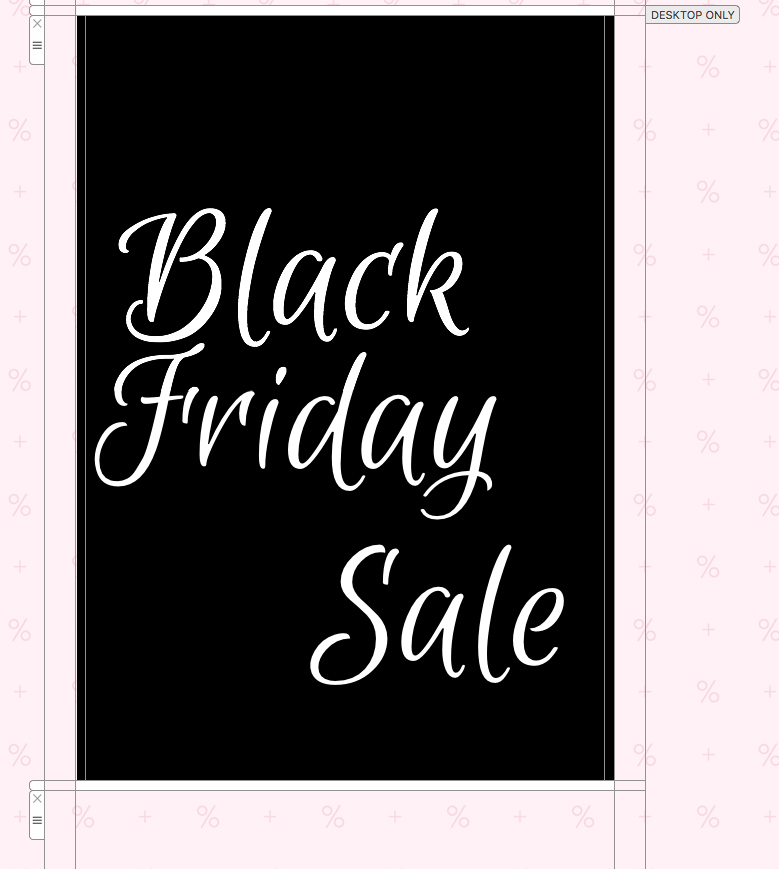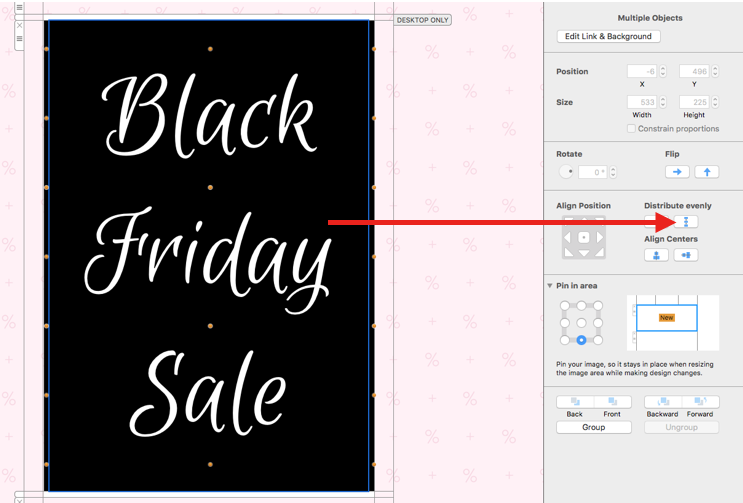 Or horizontally: