Setting Up an Email Newsletter for Your Blog -
Guide to Getting Started
Why Set up an Email Newsletter for Your Blog?
Setting up a email newsletter for your blog is a great way to keep your blog subscribers engaged and up to date with your latest content. Send out a regular newsletter to inform subscribers about new posts, share exciting news, and give them a new way to experience your content.

How to set up an email newsletter for your blog
Find an ESP (email service provider) - many are completely free to use and will enable you to reach all your subscribers
Download Mail Designer 365, choose a ready-made email template or create your own with the drag & drop builder
Export your design directly to your ESP to send to subscribers or as HTML to host on your website. Learn more
Mail Designer 365 for Bloggers
Mail Designer 365 has tons of great tools and resources to help you promote your latest blog posts and boost engagement with your site.
Mail Designer 365 automatically creates a mobile optimized version of your design so readers can consume your content on the go.
Use the integrated HTML export function in Mail Designer 365 and easily export your email design as a HTML file to host on your blog or use with another service.
Mail Designer 365 is compatible with all leading ESPs. Export designs directly to Mailchimp or Campaign Monitor, or upload as HTML to your ESP of choice and share with your list.
Email Templates for Bloggers
Create Awesome Email Newsletters for Your Blog
Share sneak peaks of your posts with flexible layouts
Choose from combi layouts with a feature image for more impact or opt for a 3-column text layout for a traditional newspaper style article. Breaking news story? Show off front-page stories with a full width image block!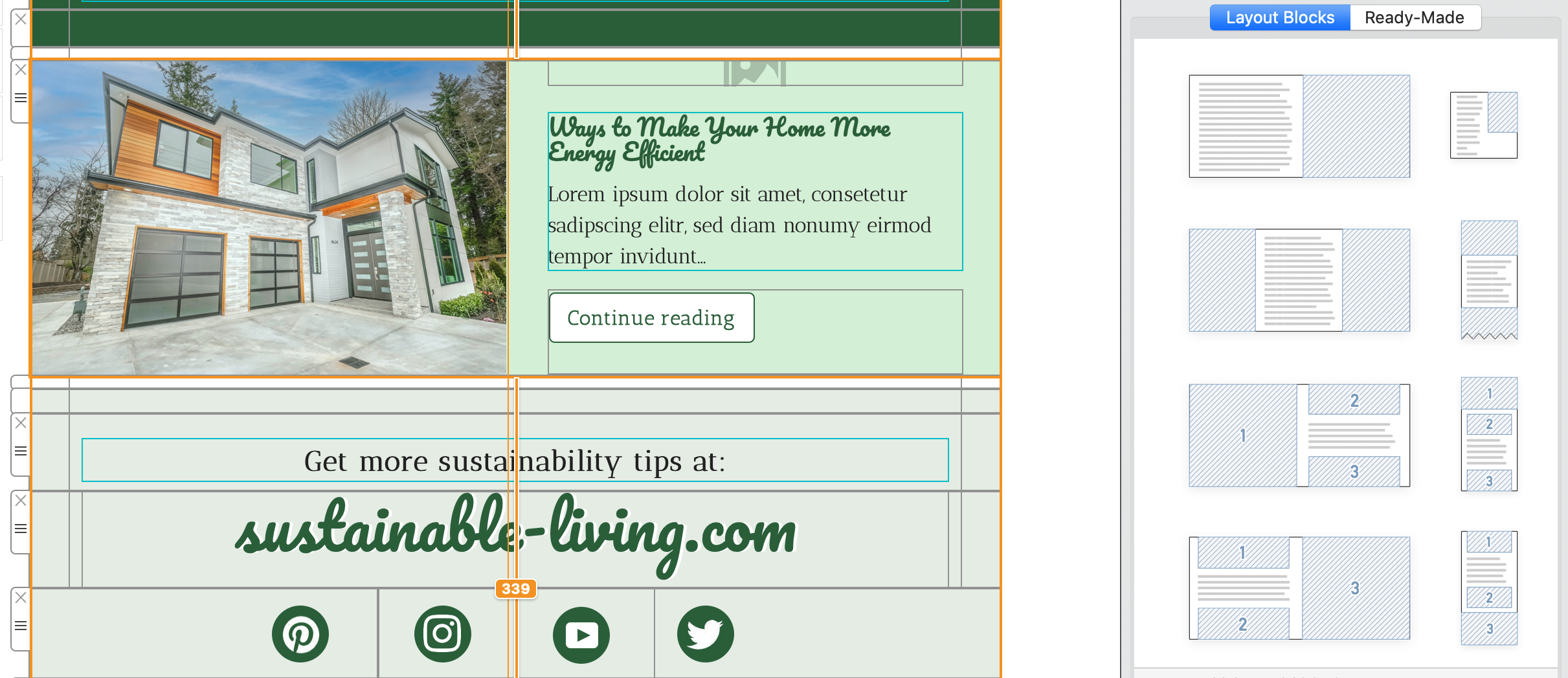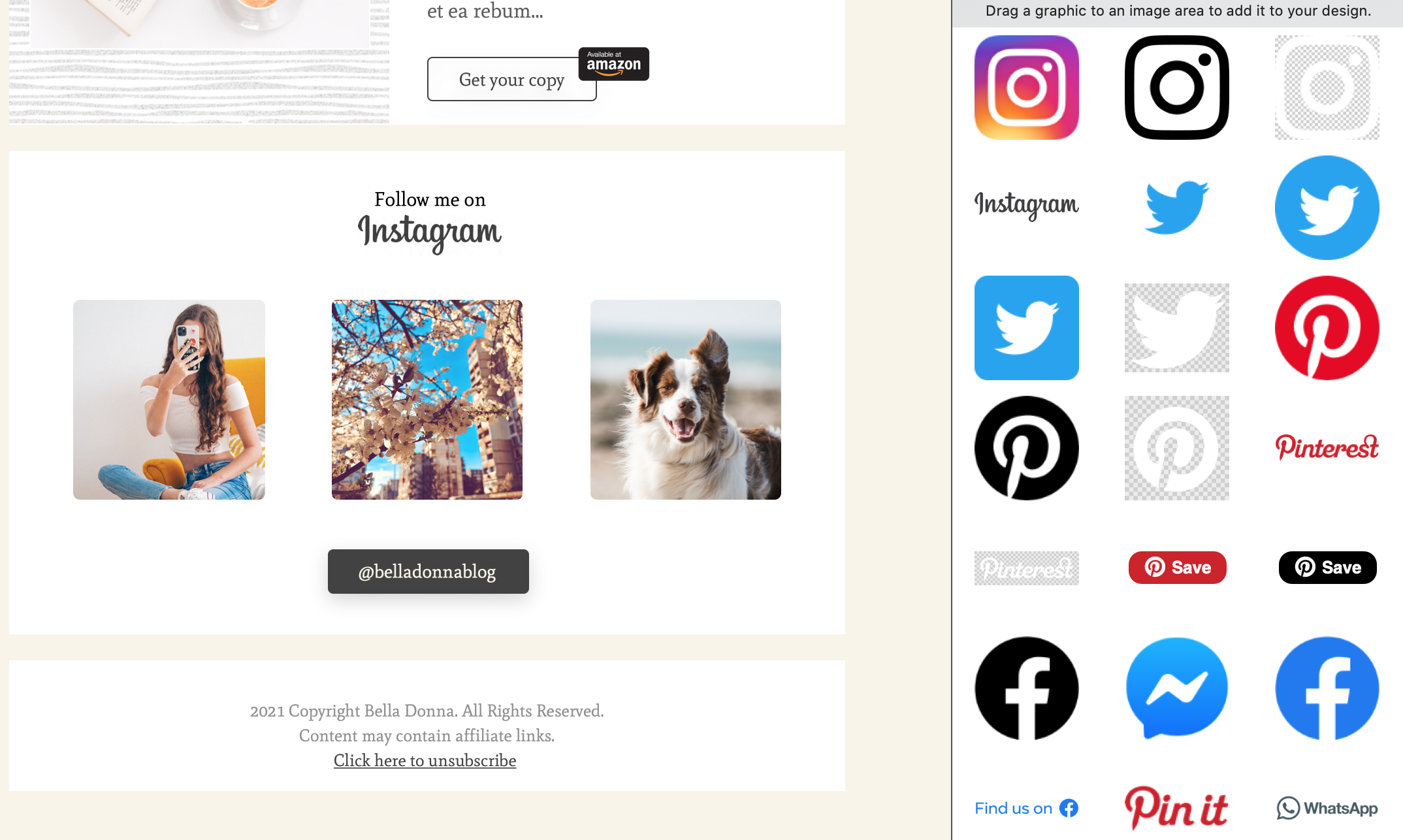 Cross promotion made easy
The Mail Designer 365 Content library boasts an impressive collection of social media logos and layout blocks to help you promote your other platforms and boost engagement.
Key blogging tools at your fingertips 
We all know Unsplash is a blogger's best friend. Find the perfect image for your latest post in the integrated Unsplash search bar.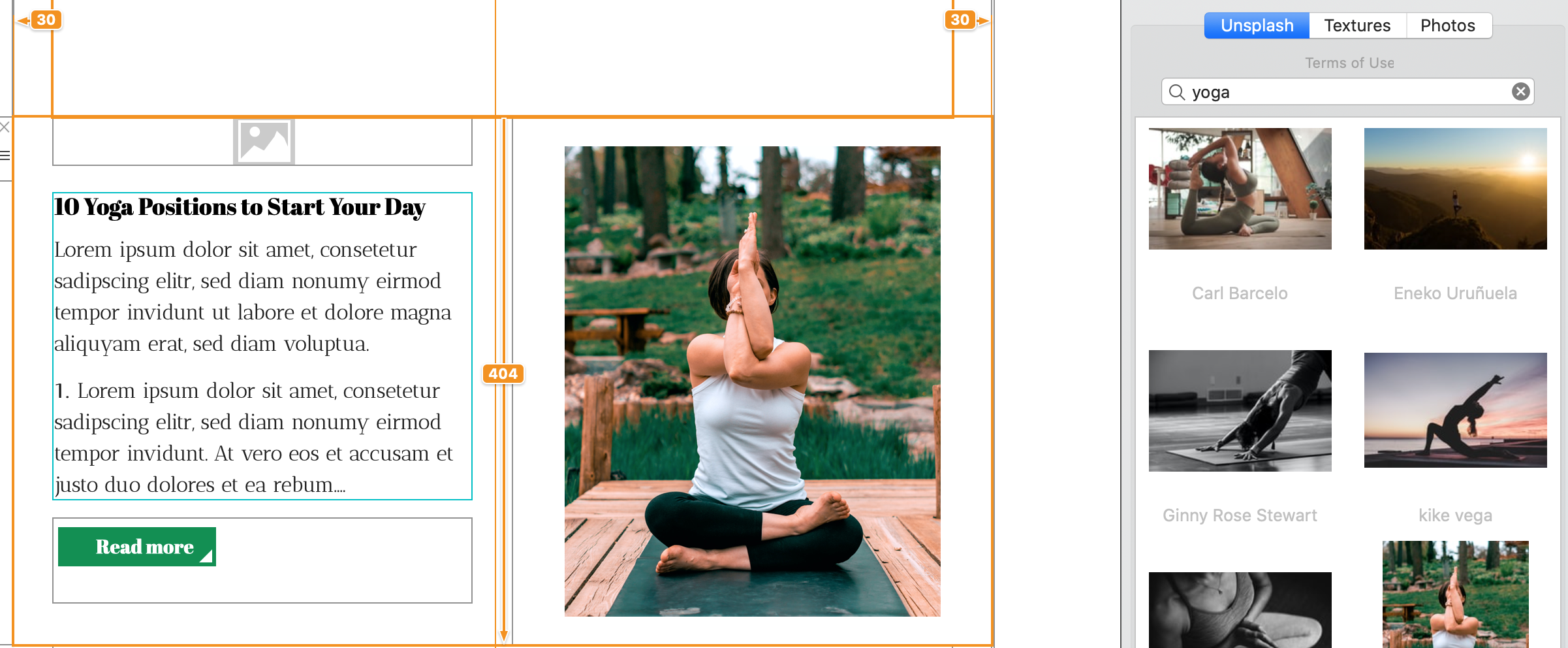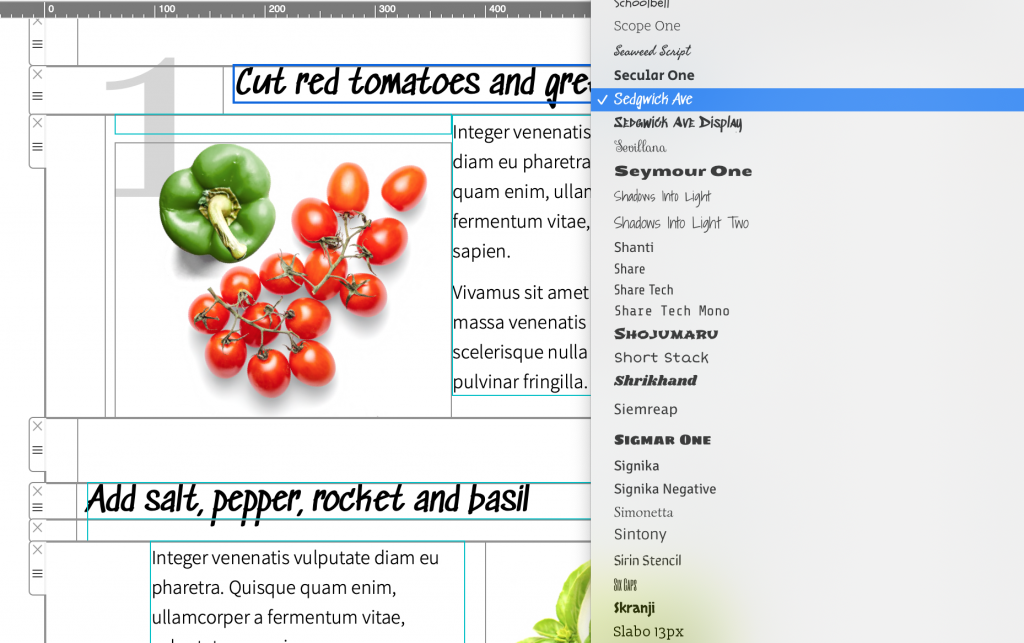 Find a style to match your blog
With a collection of 700+ web fonts, Mail Designer 365 has a typeface to match your blog's unique style.
Final finishing touches needed? Set a custom color scheme and insert your blog's logo in the header for undeniably on-brand email newsletters.
More Email Resources for Bloggers
Get started with Mail Designer 365 today
Start your 7 day free trial and use your Mac to create stylish email newsletters for your blog.
Compatible from macOS 10.13