As everyone knows, a picture is worth a thousand words. Photos are a great way to grab your readers attention and immediately let them know what the email is about.
Adding photos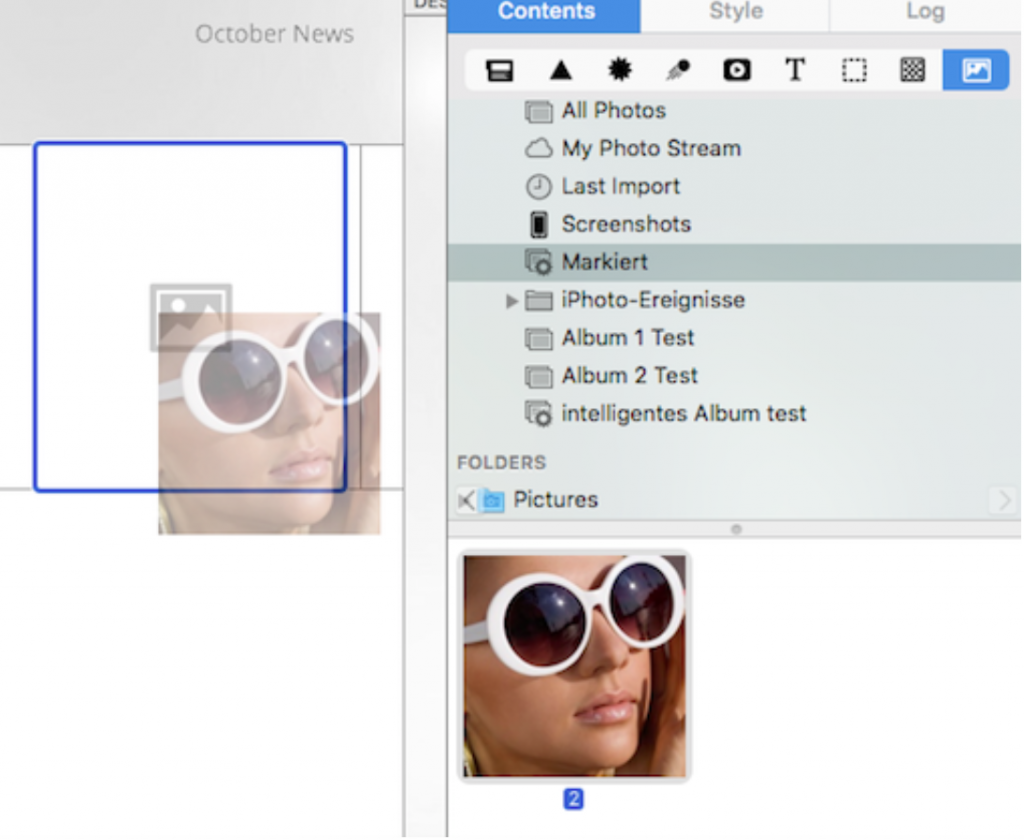 Open the Contents panel and choose "Photos."

The photos tab gives you quick access to your Photos library, as well as other folders that contain images.
To add an image, just drag it into an image area.
Once you've dragged your image into an image area, you can use the orange resize controls along the edge of your picture to resize it: