Mail Designer 365 and your privacy
When designing and sending emails, privacy is a concern. So how does Mail Designer 365 keep your data safe?
Design locally on your Mac
As a real Mac app, Mail Designers 365 lets you do all your design work locally on your Mac and stores your designs there as well.
Sending options
You can quickly send a test message using the Mail Designer 365 Testmail service. The email will be sent through our servers to your recipients.
Alternatively, you can also send via your own email account. The entire message and all images will be sent through your email provider and never touches our servers.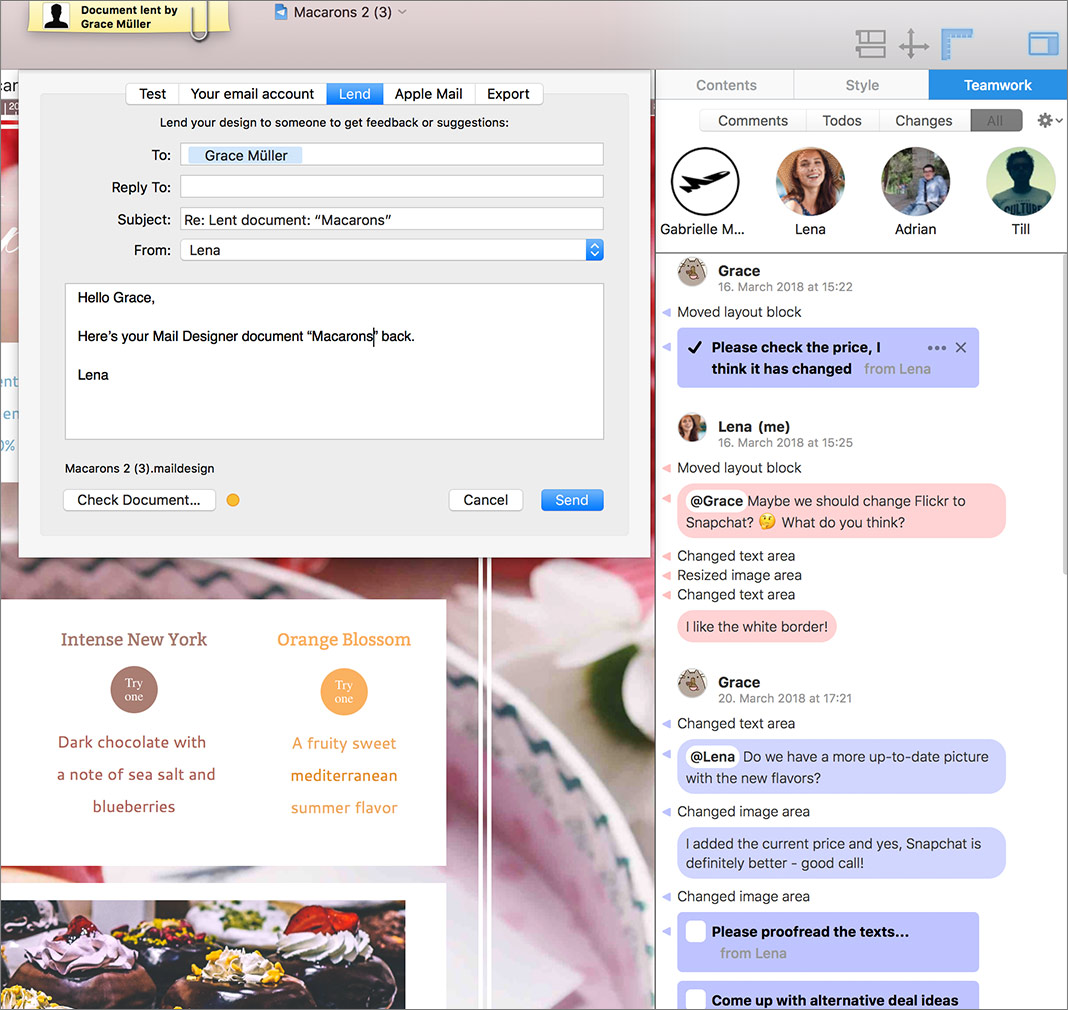 Lending & Teamwork Comments
The Lending feature has also been designed with privacy in mind, so you can send your design including comments via your own email server to a colleague, for feedback or changes.
Future features
Any future features that make use of cloud services will be clearly marked as such and require your login – so only you, or your Team, can access your data.