Using the Test Send Feature
Setting up Mail Designer 365 for sending
Mail Designer 365's Testmail feature allows you to test your design before sending to your recipients. 
To get started, click on the Test Flight icon and enter the email address you want to send from.

If this is your first time using the Testmail service, you will see the "unverified" status underneath your email address. This is a type of two-factor authentication where Mail Designer 365 needs to check that you've entered your email address correctly. Click on "Send confirmation email" to proceed.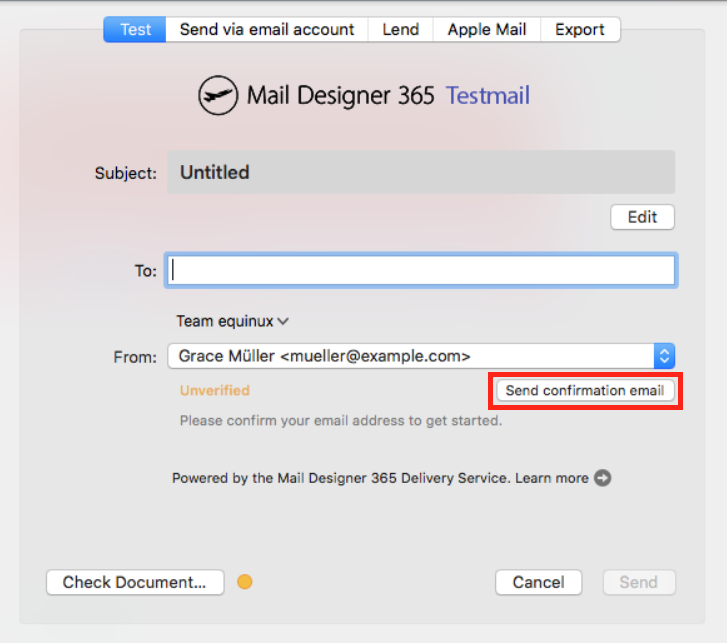 Following this, you should instantly receive an email from Mail Designer 365. Click on the link to verify your email address and set up your account for Testmail.

Click on send once you are ready and your email design should be delivered to the address you provided. Please note, any delay in delivering your design is due a security feature set up by Amazon Web Services to prevent spam, as you are sending through our servers and not your own. But don't worry! This will not affect the final send of your design.