Just like regular Mail Designer 365 layout blocks, table blocks distinguish between raw text and images. You can choose to make your table cells image blocks, text blocks, or a combination of both.
Image block cells are characterised by the image icon. To change the format of a cell from image to text (or vice versa), click on the cell and go to "Cell Content Type."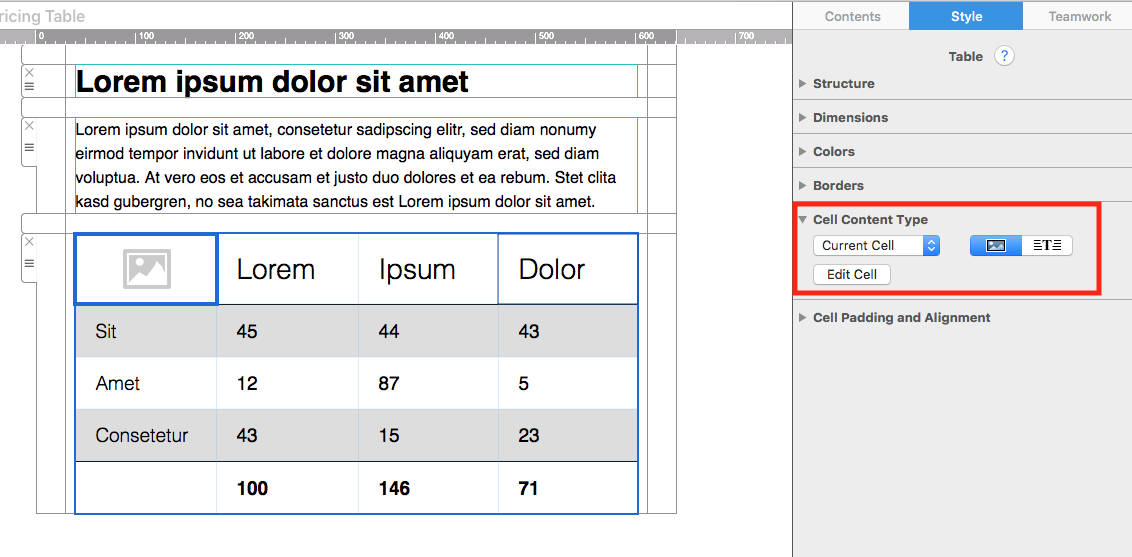 Here you can change the content type of a cell by clicking on the respective icons. The text and image blocks work exactly the same in tables as they do with regular layout blocks.

If you want to change the cell content type of an entire row, or the entire table, simply select this from the dropdown list: