Helping educators stay connected with students
Mail Designer 365 is the perfect communication solution to help you welcome new students, update faculty members, stay in touch with alumni and promote your educational institution.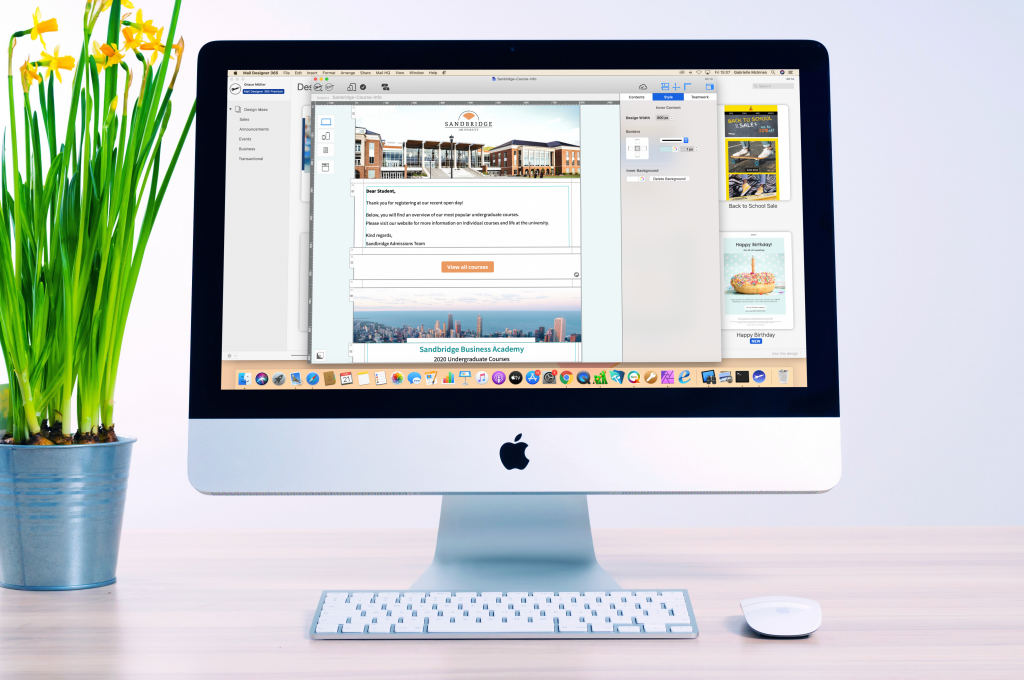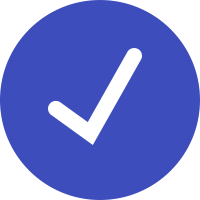 Keep both staff and students up to date on the latest news via email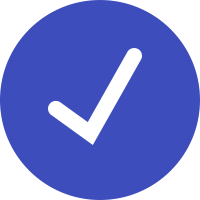 Start with a dedicated email template for education or design your own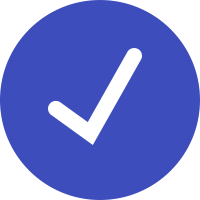 Save big on printing costs and adopt a more streamlined, digital workflow
Become an email marketing pro overnight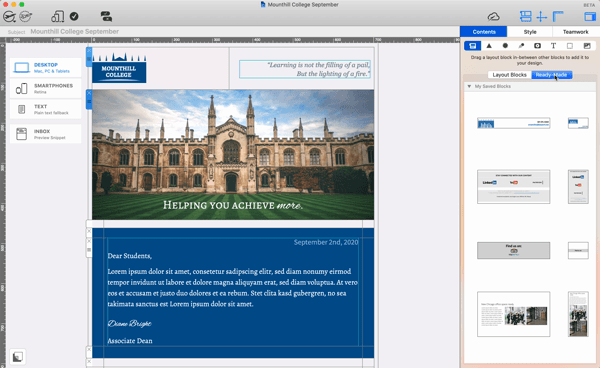 Reusable design elements
Whether it's your school crest, key contact details, or a familiar newsletter layout, Mail Designer 365 allows you to easily save and reuse your most important design elements for all your future emails, ready to quickly fill in and send.
Layouts for every use case
With 1000s of possible layout combinations, Mail Designer 365 has a unique layout option for everything. Present course options in a mobile responsive table layout, or share important news stories using combi layout blocks.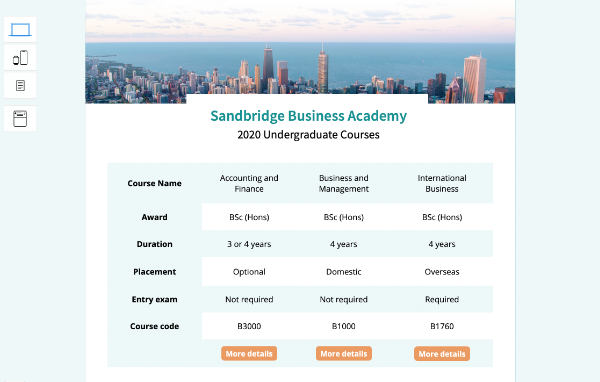 Ready-made email templates for education
Whether you're sending out a staff update, reaching out to alumni, sharing important course information, or promoting an open day event, Mail Designer 365 has a professional, ready-made email template for you.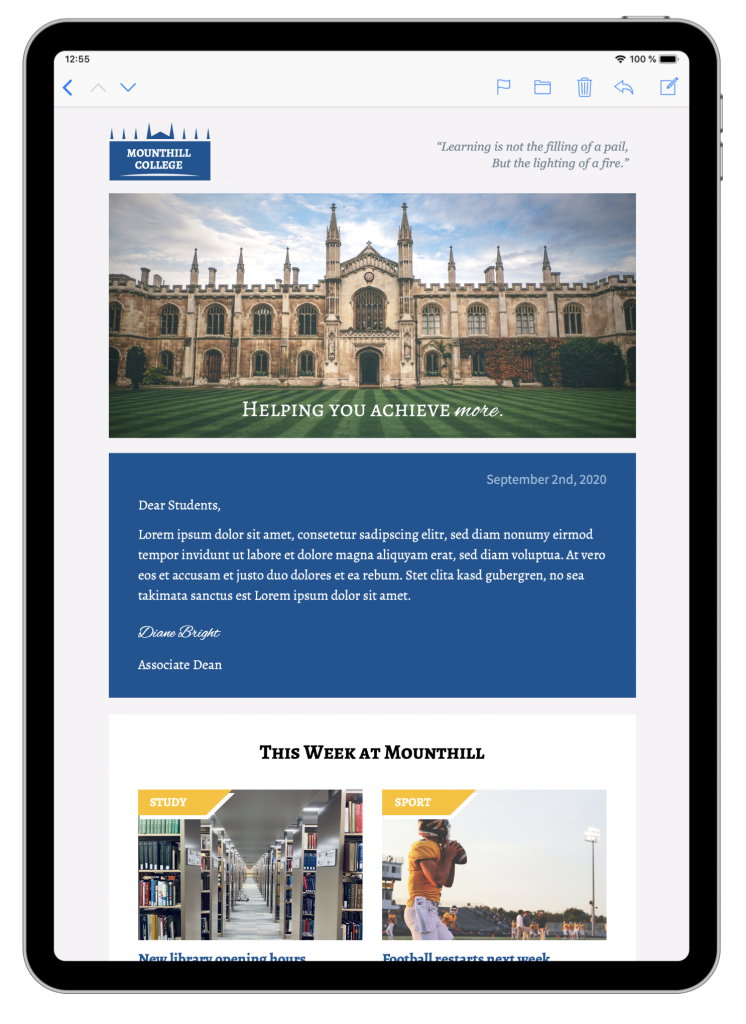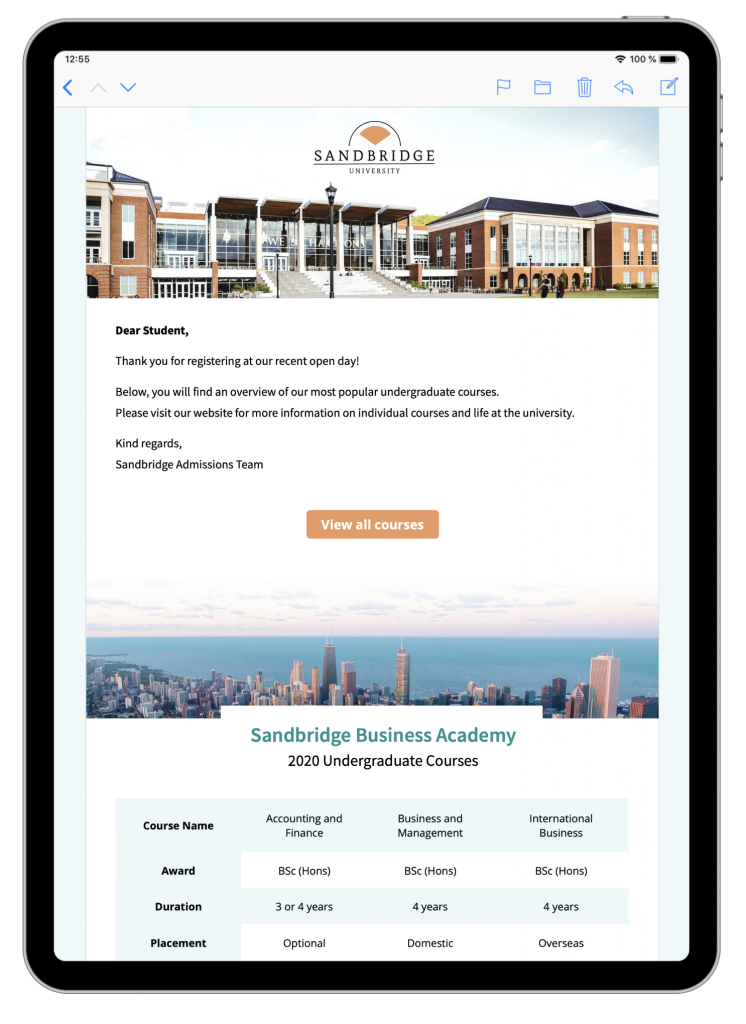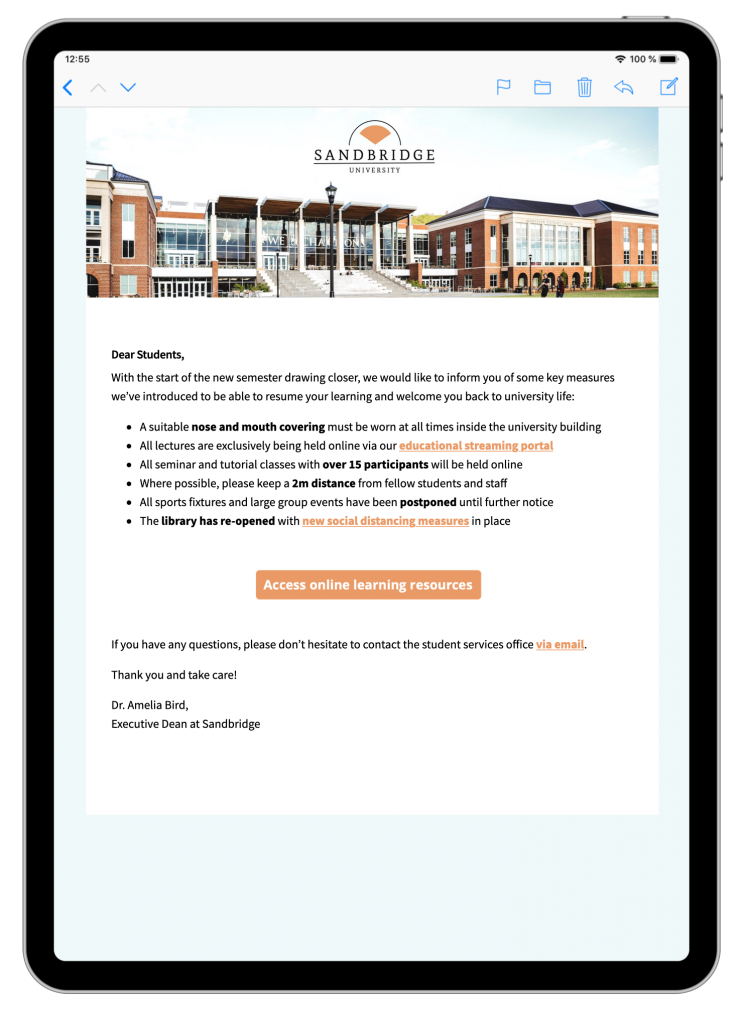 Build an Email Strategy for your Institution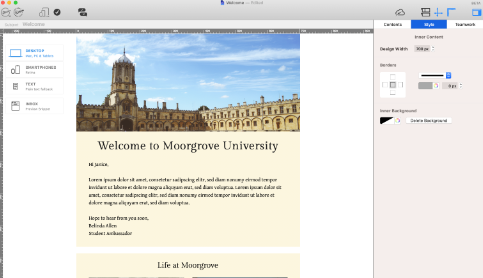 Welcome emails
Greet new students and introduce yourself and your campus with a welcome email.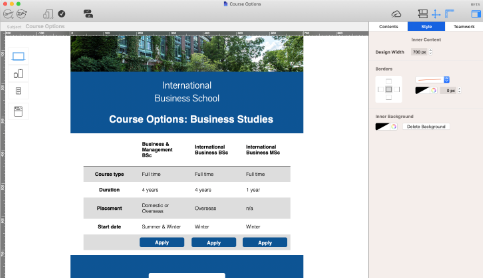 Course information
Use a table layout to present key information about a course or study program.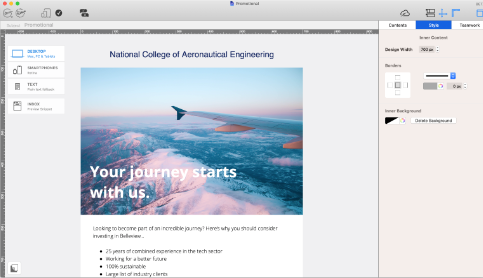 Marketing emails
Showcase your institution to potential new students with a stylish marketing email.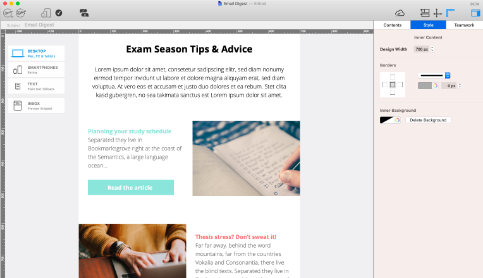 Tips & advice
Got careers advice or exam tips? Share them with your students in an informative email.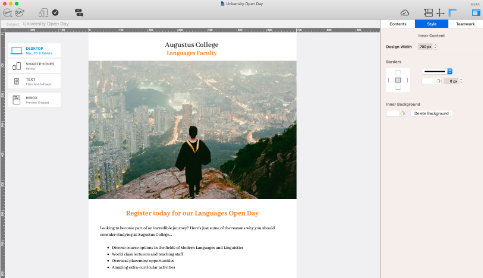 Open days
Invite prospective students to open days and events with a friendly email invitation.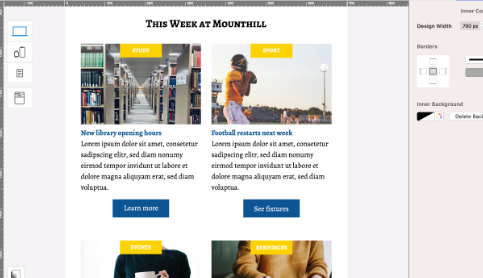 Newsletters
Keep students, faculty members and governors up to date with the latest news and events.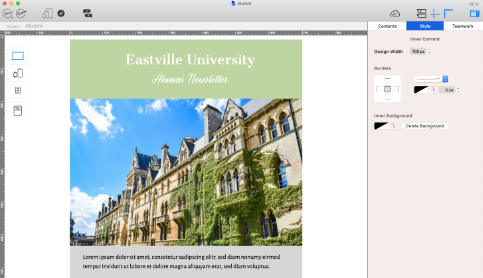 Alumni outreach
Maintain important relationships with students after they graduate by reaching out via email.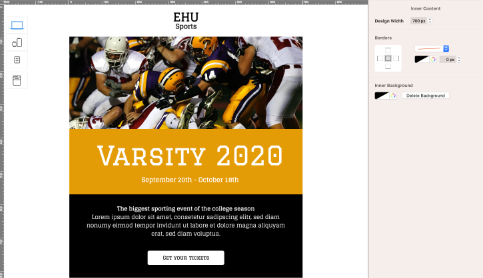 Events
Use a vibrant email design to promote parties, sports events and other extra curricular activities.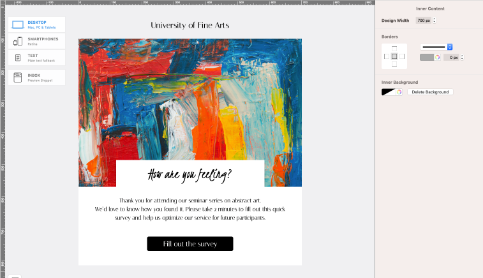 Surveys
Need feedback or ideas for next semester? An email survey is a great way to get this information.
Email for Education: More Useful Resources
Email Marketing Strategy for Schools and Universities
Just starting out with email marketing for your institution and looking for some tips to help you out? Our extensive guide to email marketing for schools and universities covers all you need to know about getting started, best practice, which emails to send, and how to build your templates in Mail Designer 365.
Best Practice Tips for Better Back to School Communication
The back to school period is an important time for both students and educators alike. Here are some of our best practice tips on how to use Mail Designer 365 to optimize your back to school communication and  share important announcements with students and staff.