With Mailchimp, you can use "placeholders" or "merge tags" in your email design
Placeholders or merge tags are helpful for creating content. With their help, you will be able to insert your personalized details into your emails automatically.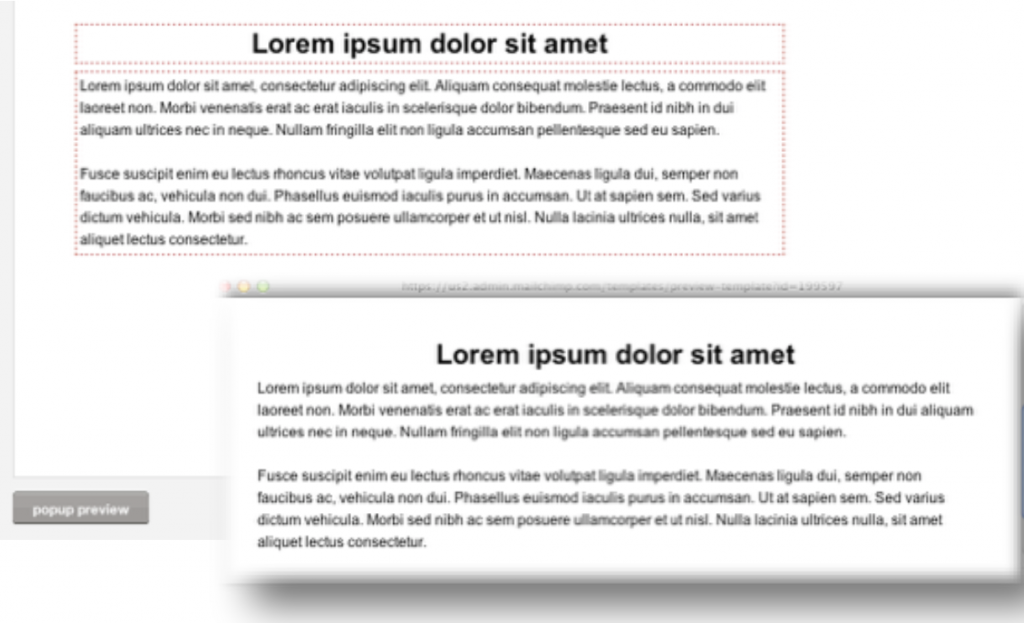 To use Mailchimp placeholders
‣ Go to a text area within your design
‣ Right-click and choose "Insert" > "Mailchimp"
‣ Choose the placeholder you would like to add: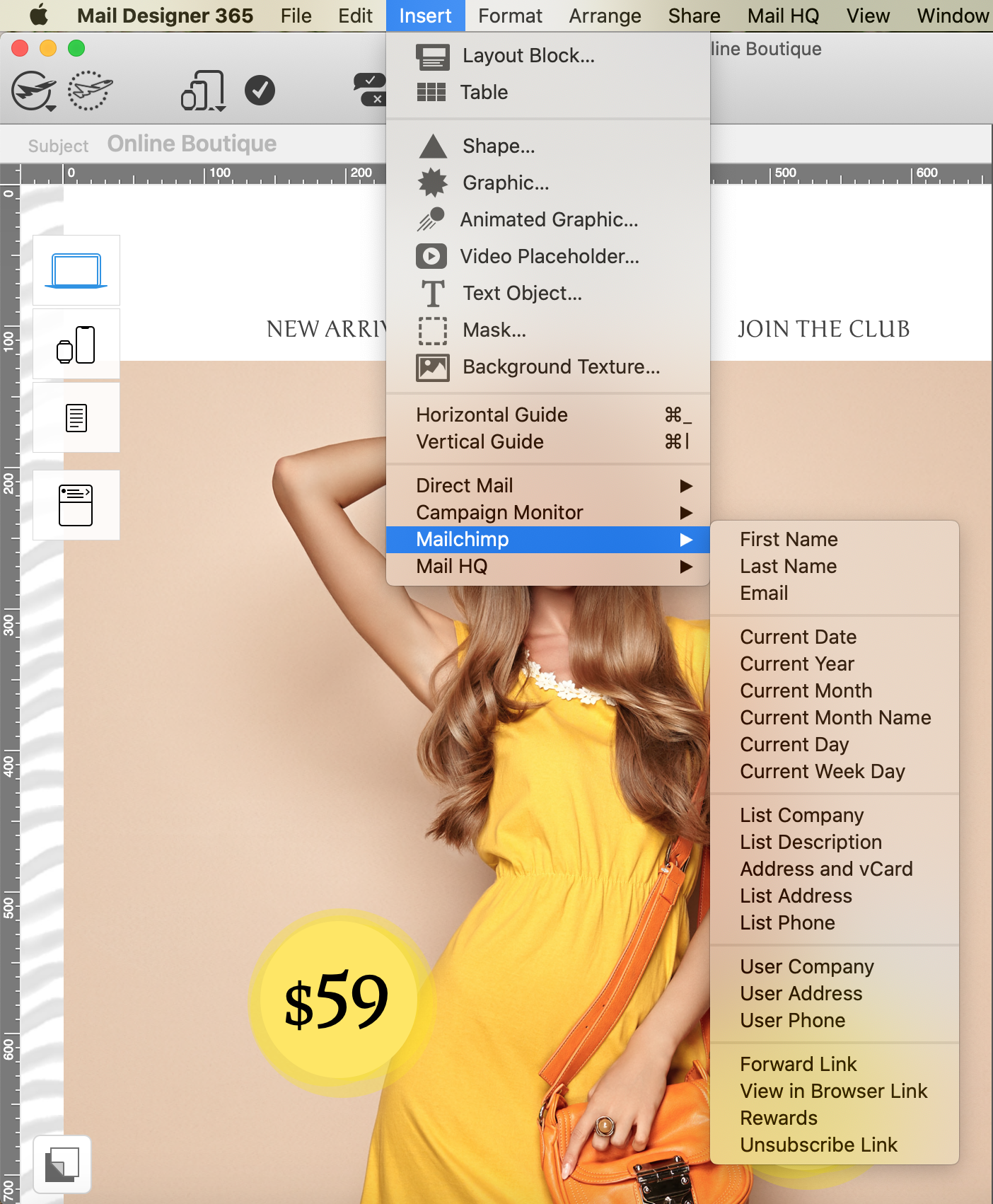 This will add a placeholder into your text. Remember, this will later be replaced with information from your Mailchimp account.
For more information about Mail placeholders: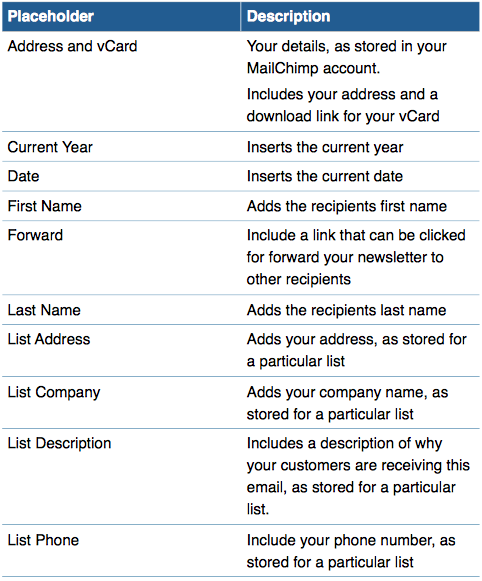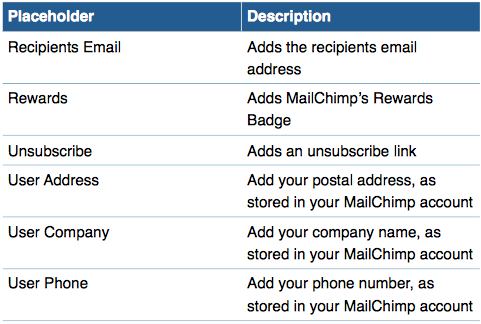 More on Mailchimp
This manual covers the basic steps you need to upload your design as a Mailchimp template from Mail Designer 365.
If you want to learn more about the other Mailchimp features, then please visit the Mailchimp support pages for detailed information:
→ https://www.maildesigner365.com/goto/mailchimpsupport
Here, you will find more information on how to manage recipient lists, use merge tags, and customize the Mailchimp footer at the bottom of emails.