Formatting text
Selecting text from a text area will open the Style section of the sidebar. You can choose from a variety of different styles for your text. 

Applying a style to text
Click into a text area that you want to change. You can change the style by selecting the style you want, and just click on your choice in the sidebar. Or you can click "Add Style"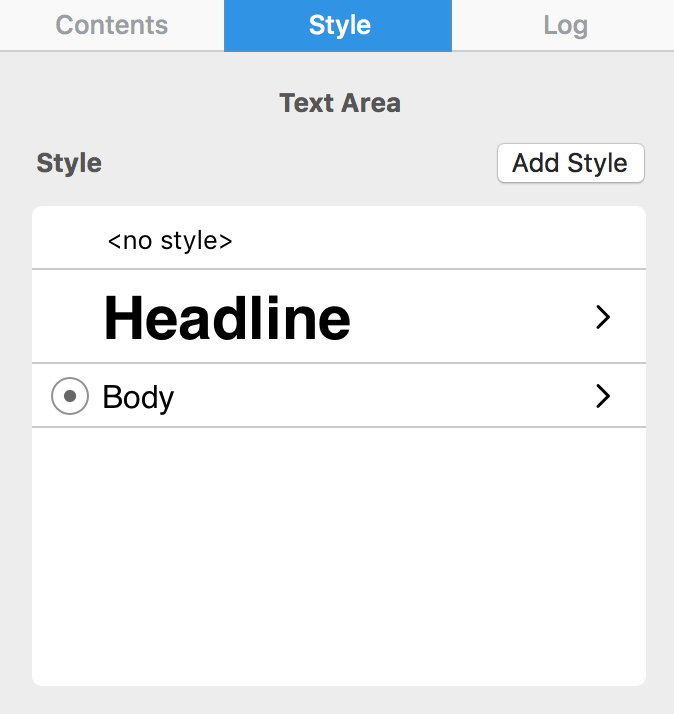 Adding a new style
To add a new style, click "Add Style" in the sidebar and enter a name for the new style. You can now choose the font and the style. You can find the font size and other formatting options in the sidebar.