Once you have uploaded a design to Approval, you will want to share it with your team.
To invite an existing team member, click on the share icon in the top right corner of the Approval window:

This will open up a list of your current team members. Simply check the box next to their name and click "Share." They will then be notified about your newly uploaded design by email.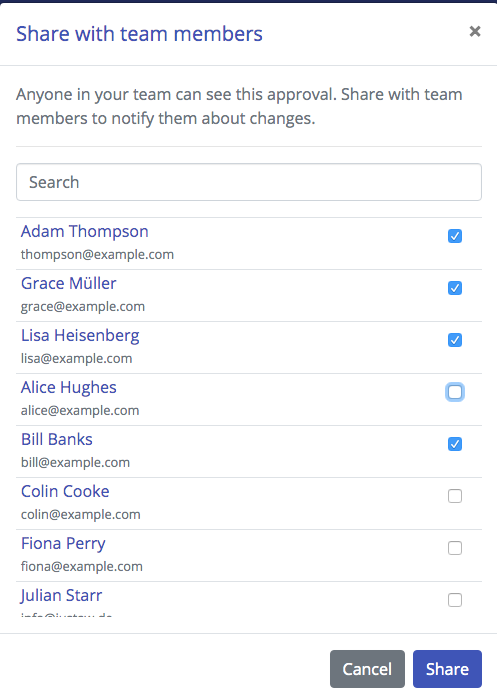 If you want to invite a new team member, click on the plus icon:

Enter their email address in the field provided for them to be notified by email.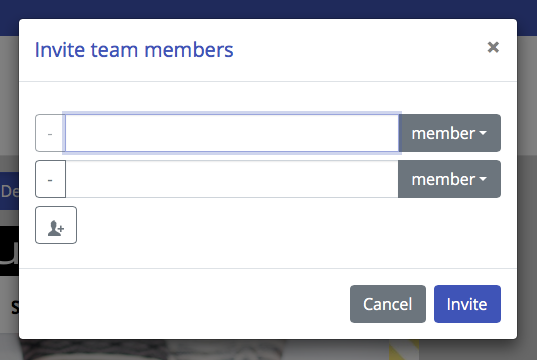 Please note, in order for newly invited team members to view the design, you will need to assign them an Approval plan. You can do this via your my.maildesigner365 account in the team view after they have accepted your invitation.
Now that you've invited all your team members to the discussion, you can get on with the feedback process.