Exporting a design to Mailchimp
If you've created a newsletter design that you want to email to large number of users, you might want to send it out with Mailchimp – a professional email marketing service.
While you can send your newsletter directly to your readers via your own email address, most email providers won't allow you to send emails to hundreds or thousands of readers at a time. That's where Mailchimp comes in. This service can send emails to large numbers of newsletter subscribers at a time.

Mailchimp offers free accounts to get you started, with paid accounts available for users with larger numbers of subscribers.
To start using Mailchimp
First you'll need a free Mailchimp account, so head over to their website to sign up:
→ https://www.maildesigner365.com/goto/maildesigner-mailchimp-signup
Once you have a Mailchimp account, open one of your templates in Mail Designer 365 and choose "Mailchimp" from the send menu: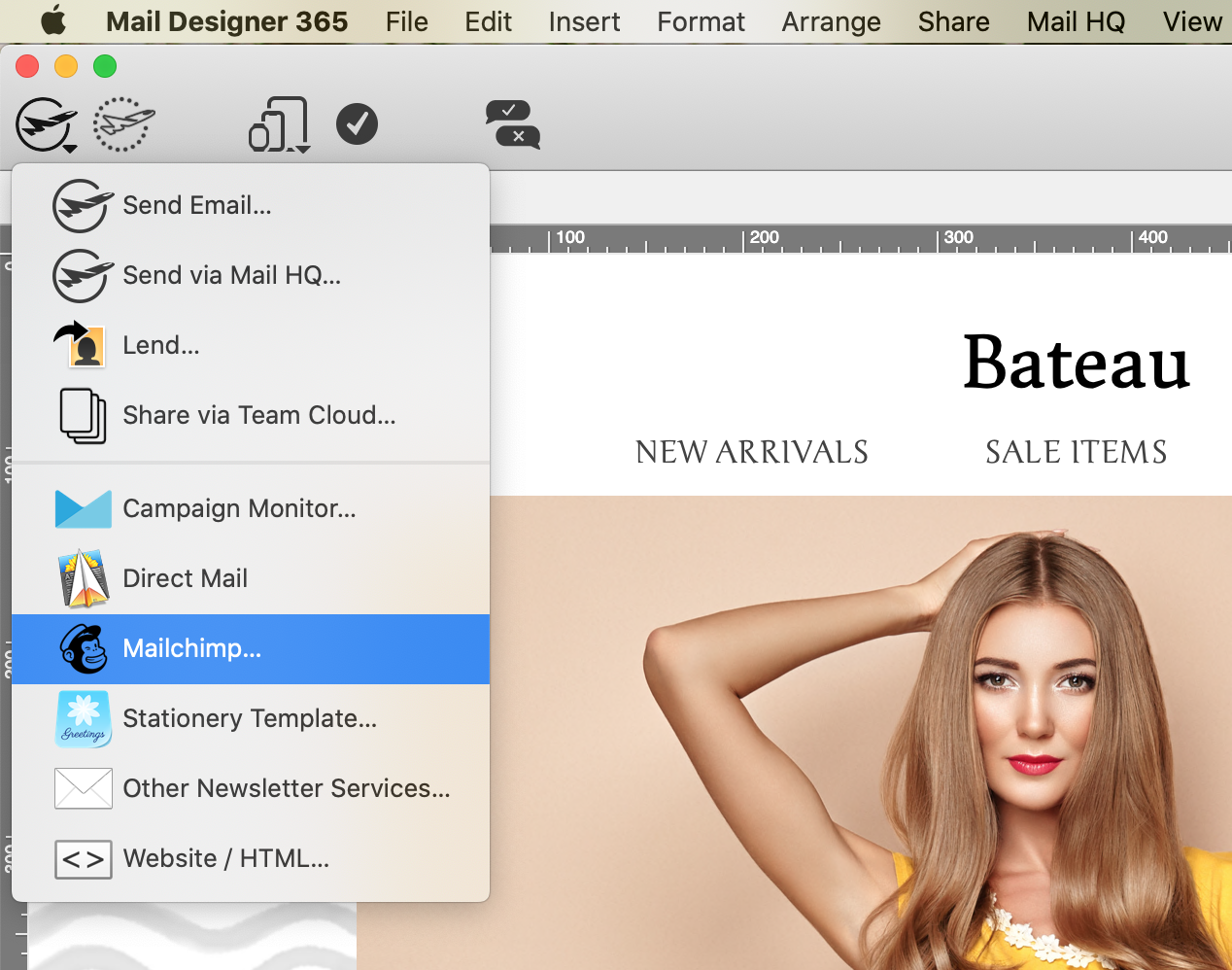 You'll be asked to enter your Mailchimp API key: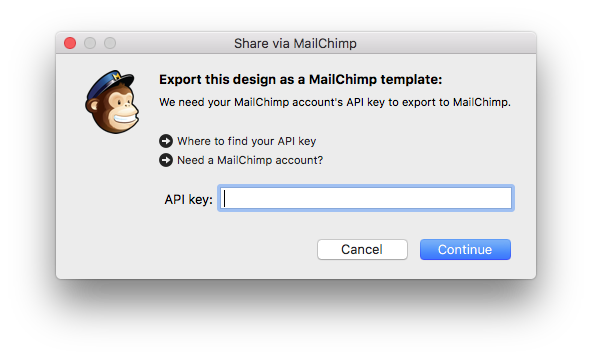 To add your API key:
‣ Go to the Mailchimp website and sign in to your Mailchimp account
‣ Choose "Account" > "API keys & authorized apps" from the menu
‣ Copy your API key
‣ Paste it into Mail Designer 365 
Mail Designer 365 can store your API key in your keychain, so you only need to set this up once.
Why an API Key?
In order to add new templates to your Mailchimp account, Mail Designer 365 needs your MailChimp account API key. The API key will allow Mail Designer 365 to upload templates on your behalf.
After this, you will be able to directly export emails to Mailchimp. Find out more in our integration guide.
Disclaimer: This article contains affiliate links.