Animated Graphics
Mail Designer 365 comes with a variety of animated graphics. Drag the animated graphic you want to use onto your email design. Make your choice from the Animated Graphic subsections: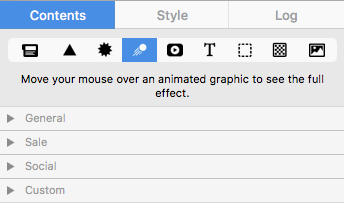 If you want to preview what kind of animation the graphic has prior to adding it to your design, then just hover your mouse over the graphic of interest on the "Contents" section. As long as the cursor is over the graphic, you will be able to see the animation.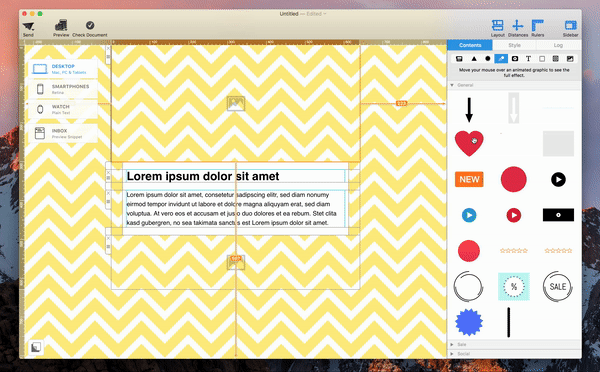 If you have already dragged your animated graphic to your email template, then you will be able to see the animation as long as the animated graphic is selected. To select the graphic, just simply click on it.
Adding custom GIFs
You can also add custom GIF files to your design. Drag and drop your GIF in the "Custom" folder: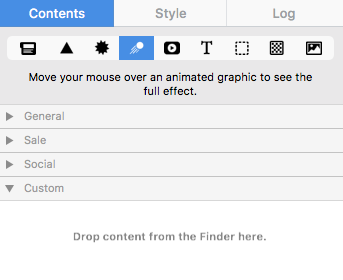 You can then treat it like other animated graphics. Simply drag the file into an image area.