Helping real estate agents build better client relationships
Mail Designer 365 is the perfect tool to help you connect with clients, present your latest listings, and develop an email marketing strategy to put your real estate agency on the map.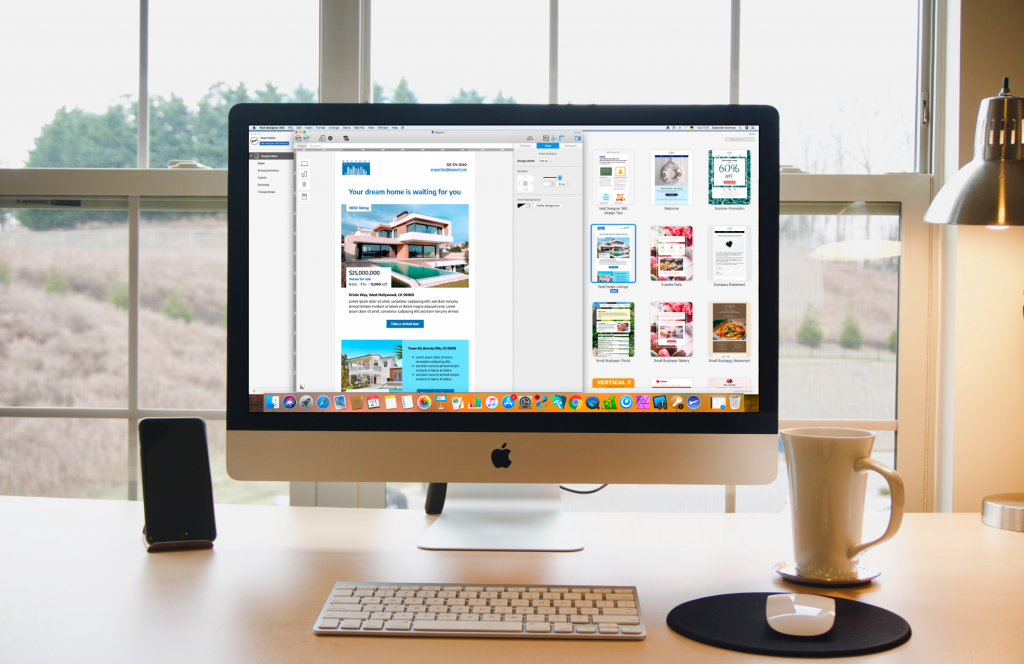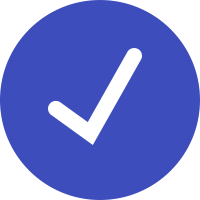 Showcase your latest listings to clients directly via email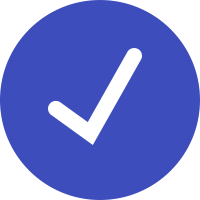 Start with a dedicated real estate email template or design your own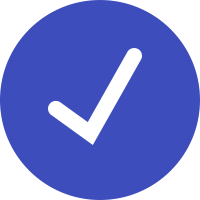 Adopt a more modern and streamlined online workflow for your business
Become an email marketing pro overnight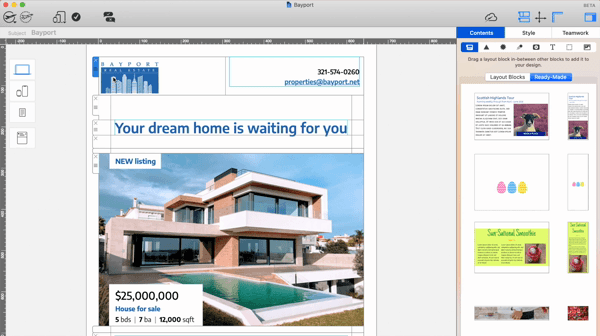 Reusable design elements
Whether it's an email header, contact information, email disclaimer, or a stylish listing layout, Mail Designer 365 allows you to easily save and reuse your most important design elements for all your future emails, ready to quickly fill in and send.
Layouts for every use case
With 1000s of possible layout combinations, Mail Designer 365 has a unique layout option for everything. Present your latest listings in a mobile responsive table layout, or showcase featured properties using combi layout blocks.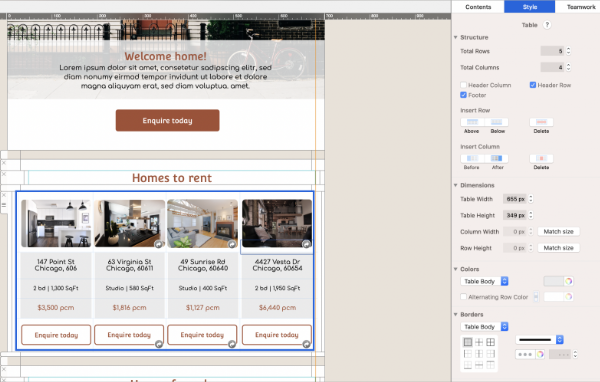 Ready-made email templates for real estate
Things can change quickly on the property market and time is of the essence. Use one of Mail Designer 365's ready-made real estate templates to make sure your clients are the first to hear about any new listings.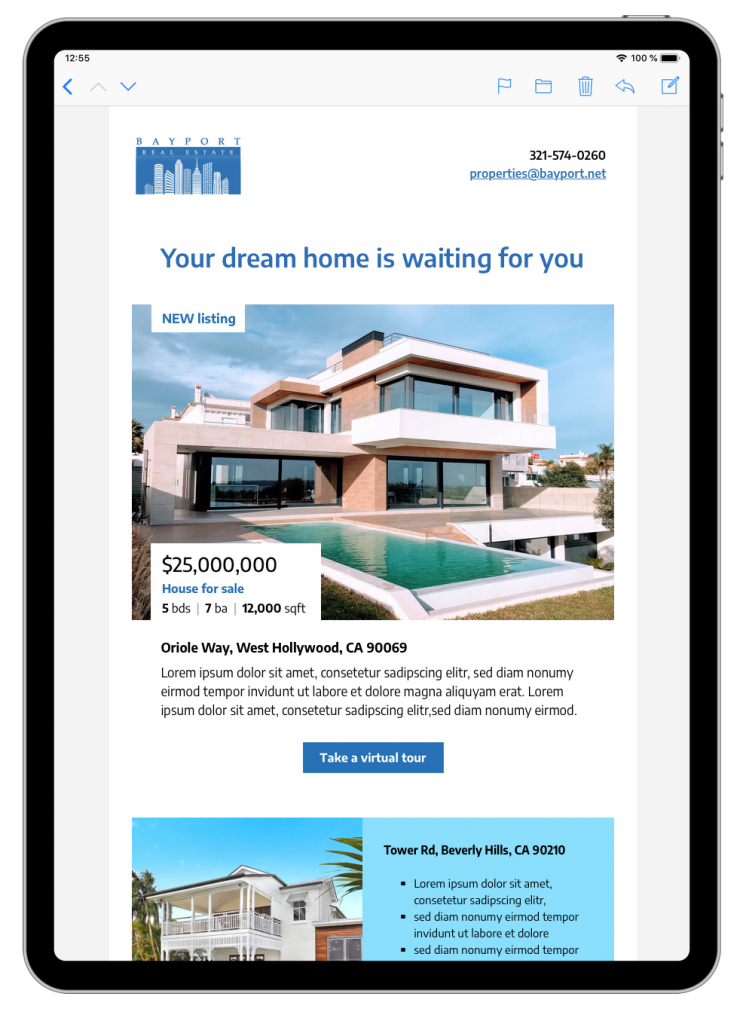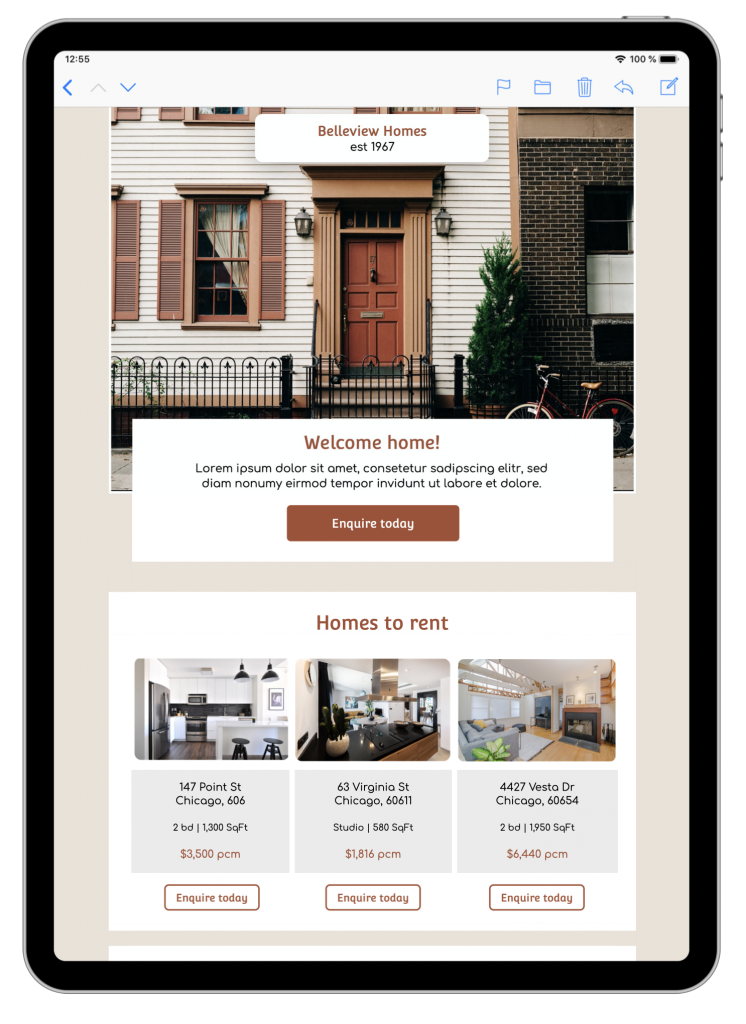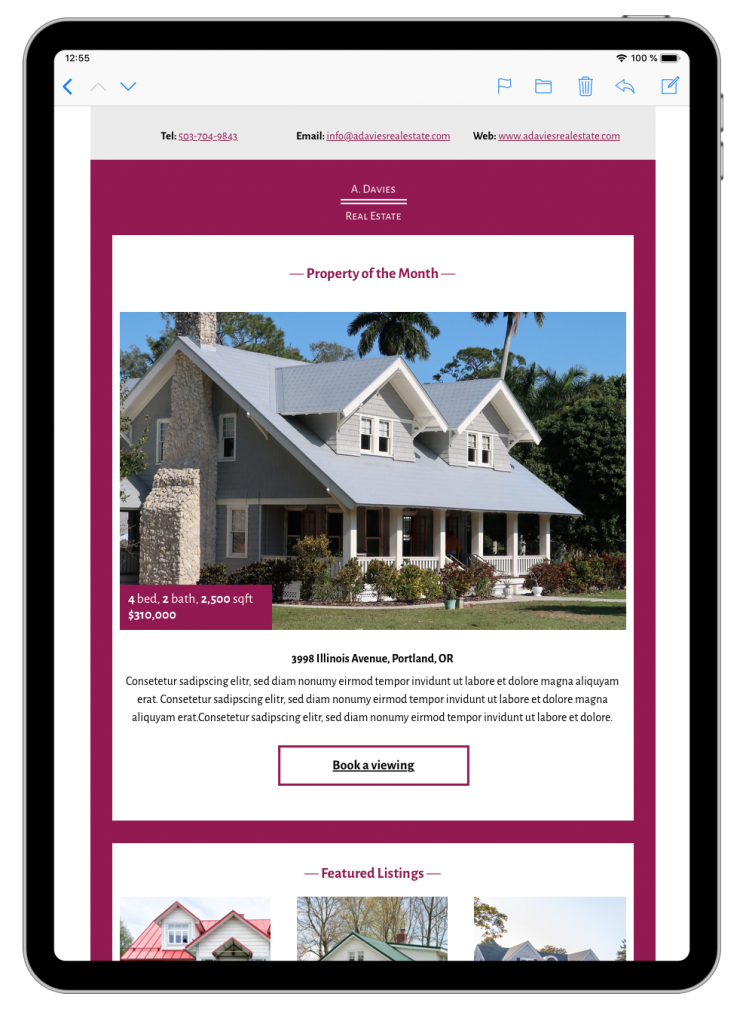 Build an Email Strategy for your Real Estate Agency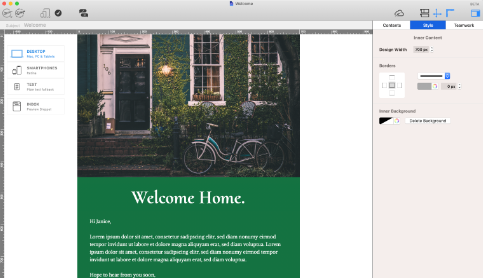 Welcome emails
Greet new newsletter signups and introduce yourself to new clients with a stylish welcome email.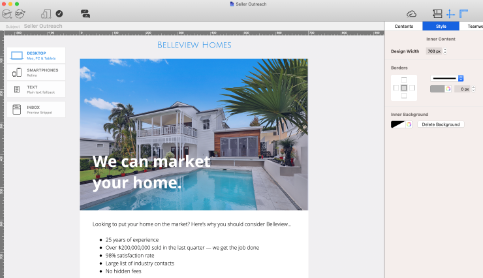 Seller outreach
Reach out to potential clients looking to sell their homes and convince them with powerful email design.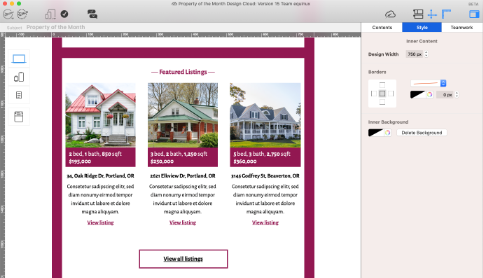 New listings
Showcase new properties to homebuyers and keep clients up to date with the latest listings.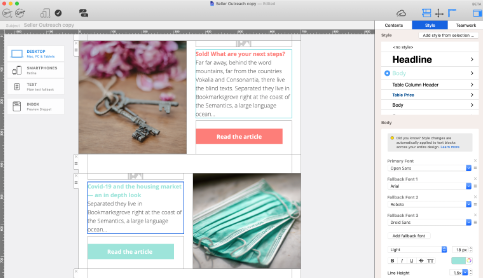 Email digests
Demonstrate your authority in the real estate sector by sharing blog posts and news in a monthly digest.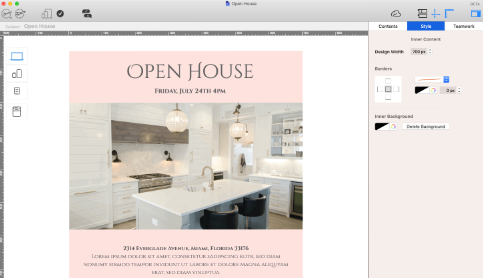 Open house
Invite potential buyers to upcoming open house events with a friendly email invitation.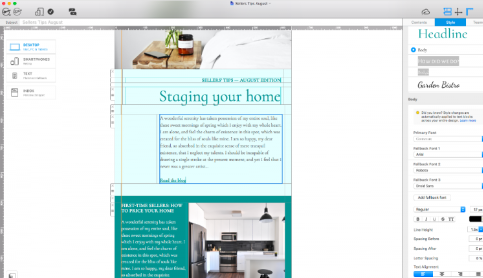 Tips newsletters
Share your expert tips with first time buyers or sellers who are new to the property market.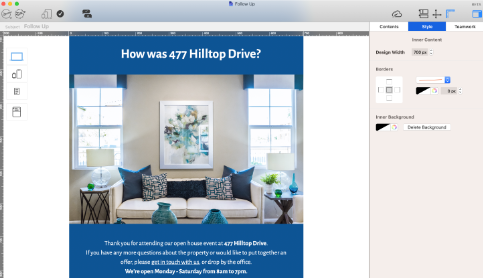 Follow up emails
Maintain customer relationships after a viewing or open house by sending a friendly follow up email.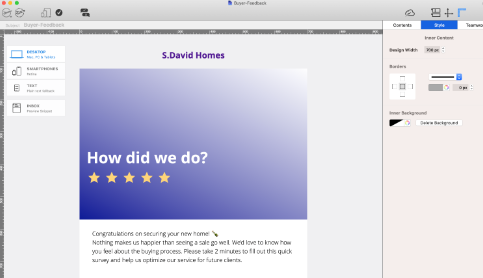 Get feedback
Congratulate buyers on their new home and ask them to provide feedback on your performance.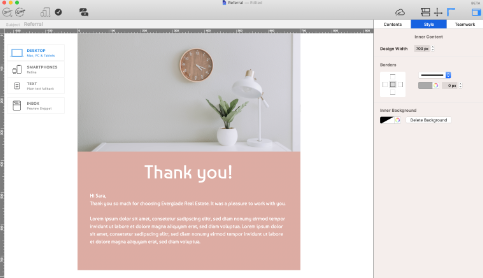 Referrals
Reach out after a successful sale and ask clients to refer your services to a friend.
The Essential Guide to Email Marketing for Real Estate
Just starting out with email marketing for your real estate business and looking for some tips to help you out? Our essential guide to email marketing for real estate covers all you need to know about getting started, best practice, which emails to send, and how to build your templates in Mail Designer 365.