Search through the manual
Exporting your design as a website
HTML Export
Mail Designer 365 can export an HTML file containing your design. You can reuse your design with other services, or publish a copy as a webpage.
Once you have created your design, you can export it as a wesbite. This will allow you to do even more with your design:
Upload your design to third-party newsletter services

Offer readers with email programs that don't support HTML the option to view your message as a webpage in their browser

Link to your newsletter directly from your website, for people that would like to see a newsletter before they subscribe
To export your design as a website
‣ Open your design
‣ Choose "Share" > "Website / HTML..." from the menu bar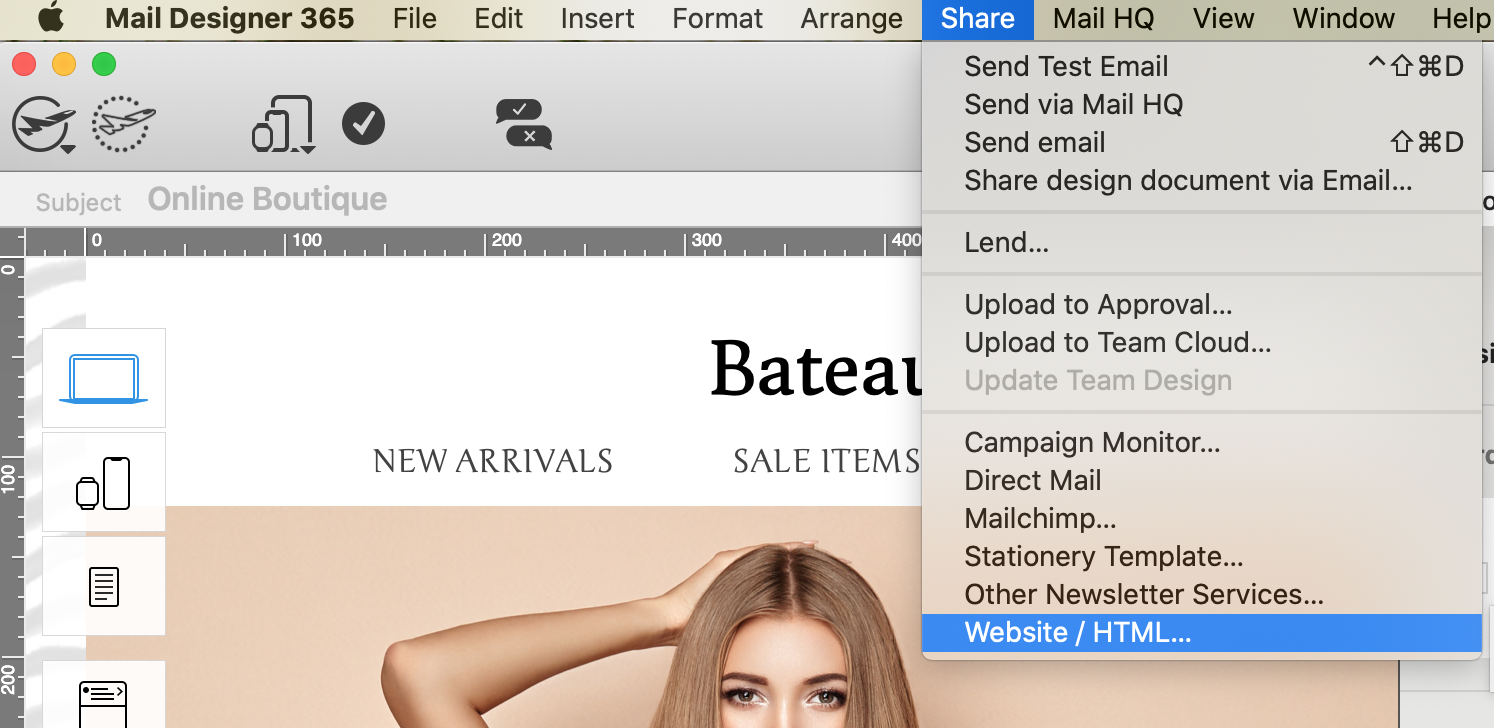 ‣ Choose a location to save your design
‣ Optional: Enter a custom name for the exported .html file
‣ Optional: If you plan on uploading your images to a separate web server, you can enter an absolute URL prefix for images: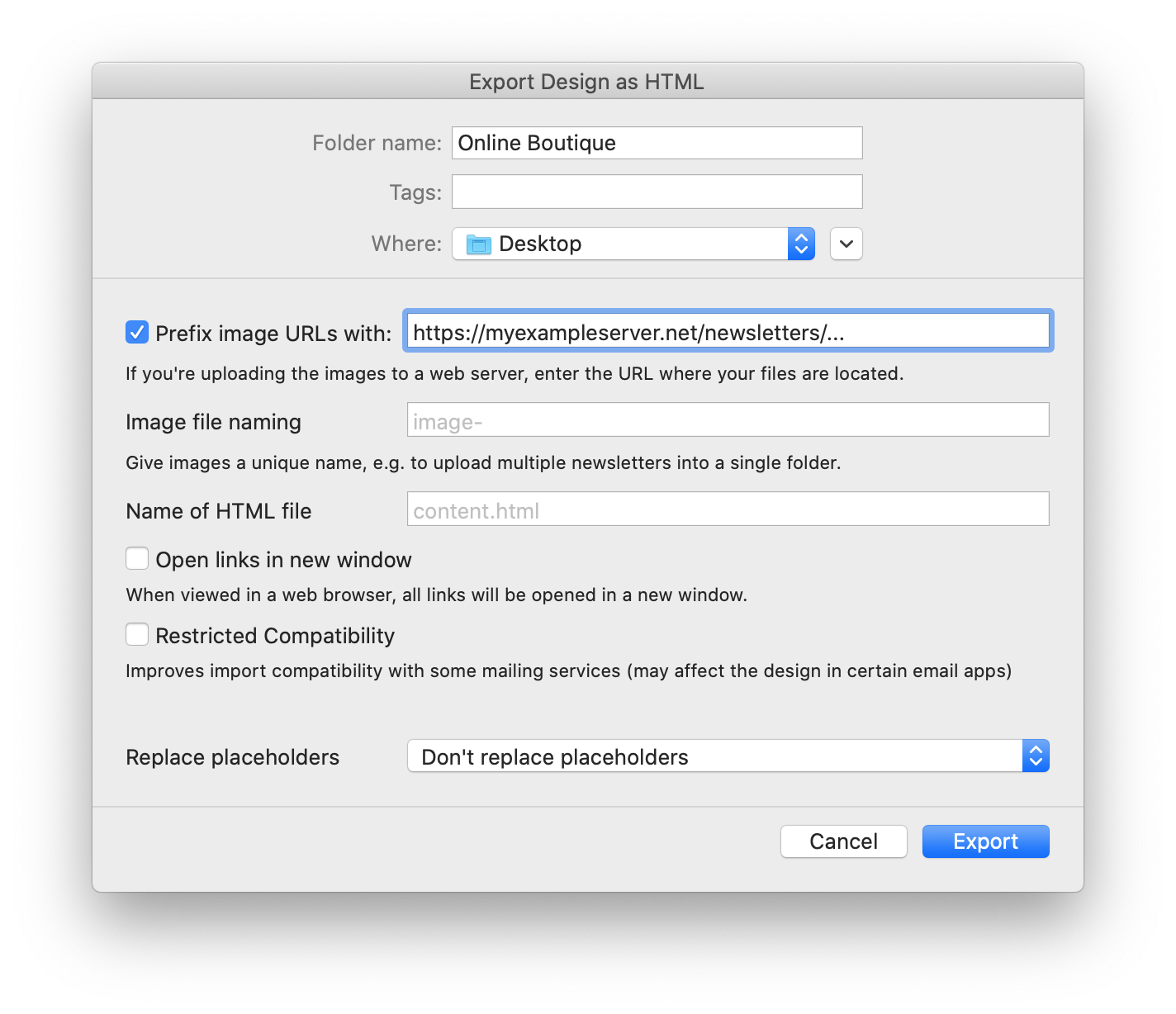 Mail Designer 365 will create a folder containing the HTML file and images that make up your newsletter.