Search through the manual
Changing the color of your table
Mail Designer 365 was designed for creatives. For this reason, we want to give you as much flexibility as possible when it comes to designing your tables. You can choose from a huge range of creative color options for your table.
Choosing the colors for your table
You can make your tables as bright and colorful as you want. Using colors is great for tables as it helps make the data stand out even more. To get started, click on the table and head to the "Style" menu. Here you will find the "Colors" section:
To start coloring your table, select which area you want to color from the dropdown menu: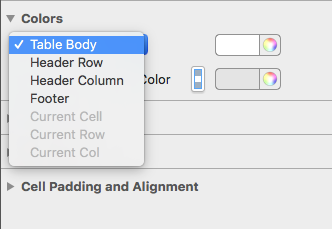 Then, choose a color from the color wheel: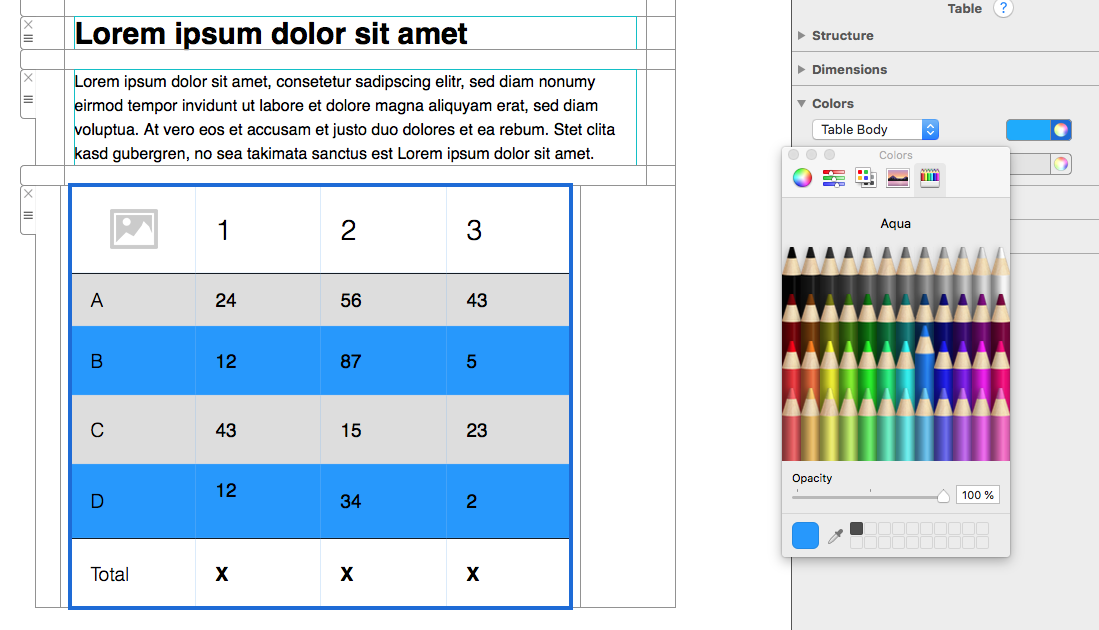 You can choose whether to alternate the row color by checking the box next to "Alternating Row Color." Alternating helps readers to distinguish row contents from each other. As in the previous step, you can choose the alternate color from the color wheel.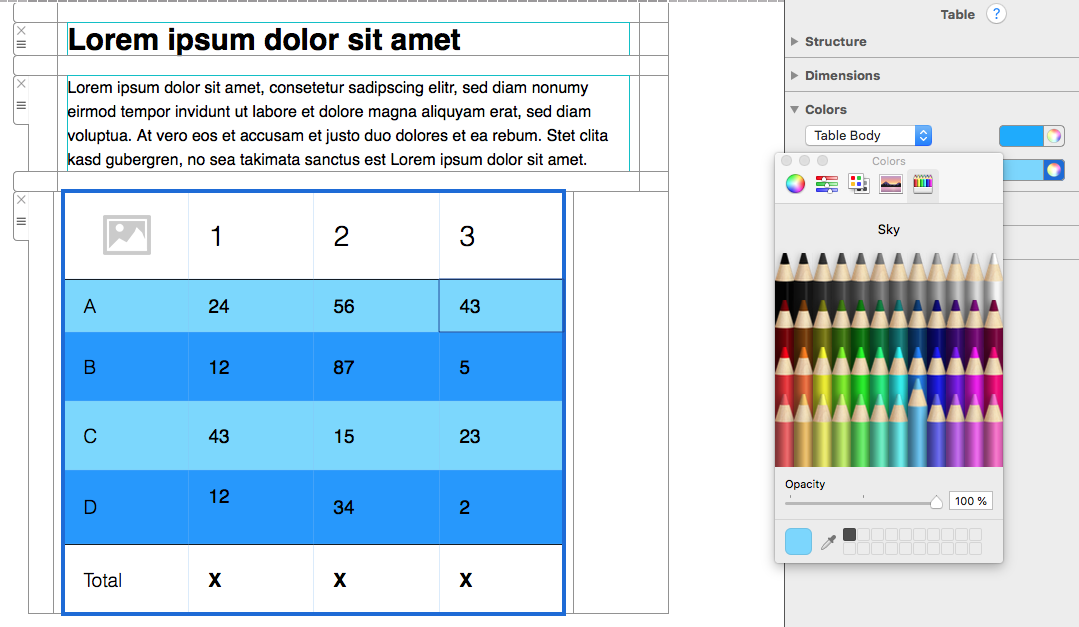 Tip: You can also switch which way you alternate by using the switcher button.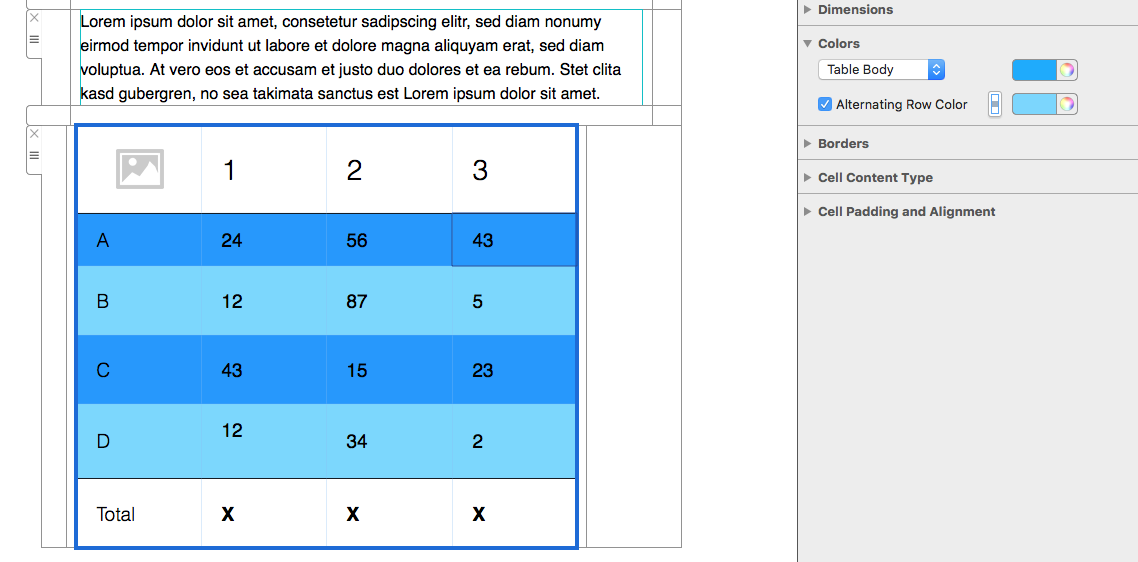 To change the color of a singular cell (e.g. to highlight its importance), click on the cell and make sure "Current Cell" is selected in the dropdown menu.
More style options for your table are available in the next step...