If you have created a design in Mail Designer 365 which you want to share with your whole team, you can use the Approval feature and invite team members to leave comments and feedback via a practical online portal. Here's how it works…
Upload designs to the Approval Portal
Once you are satisfied with your email design and want to share it with your team, you can click on the "Upload" icon at the top of the app window: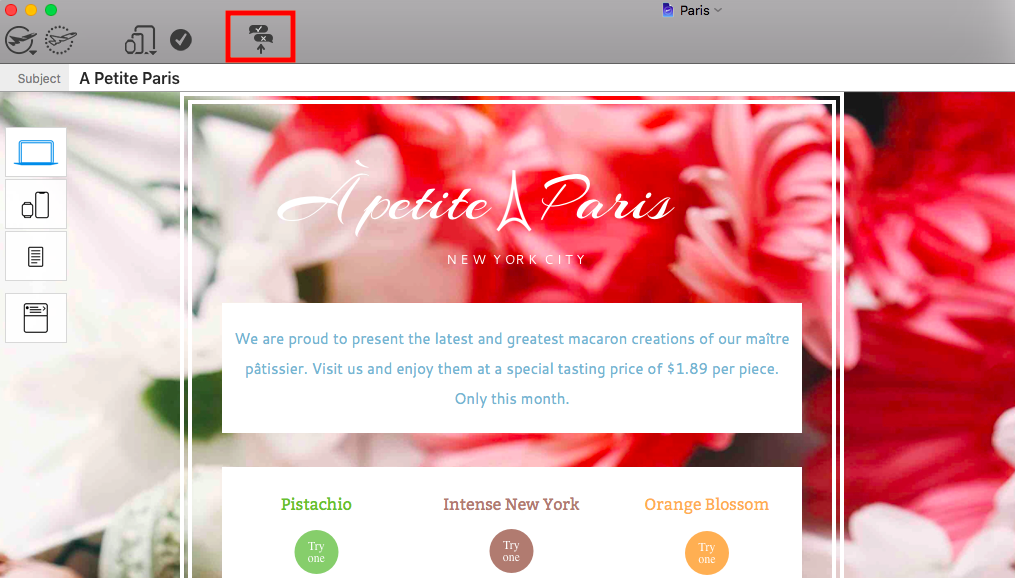 A pop-up window will appear. Choose your team from the dropdown menu and click on "Upload" when you are ready. In this window you will be notified if you have already uploaded a version of this design and are waiting for approval.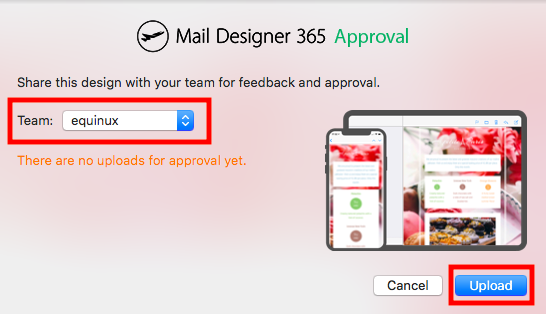 Following upload, you will be notified that your design has been uploaded. Click on "Go to approval" to jump straight to the discussion thread, where you can invite team members to give feedback on your design. Otherwise, click "Dismiss" to return to your design window.