Preparing your design for sending
Once your design is finished, you can save it for later reuse. Choose "File" > "Save" from the menu bar.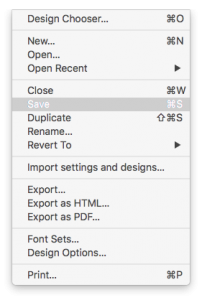 You can give your new template a name. Save your design into an existing category or create a new one. You can also save your template to the section "Design Ideas."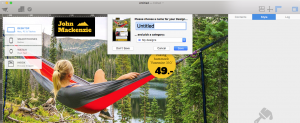 You'll find your design in the Design Chooser under the category you saved it in, or you can also see all the designs you've created under "My Designs." In the Design Chooser window, select a template and click "Edit" to open it for making changes. The "Edit" button can be found at the bottom right of the window.