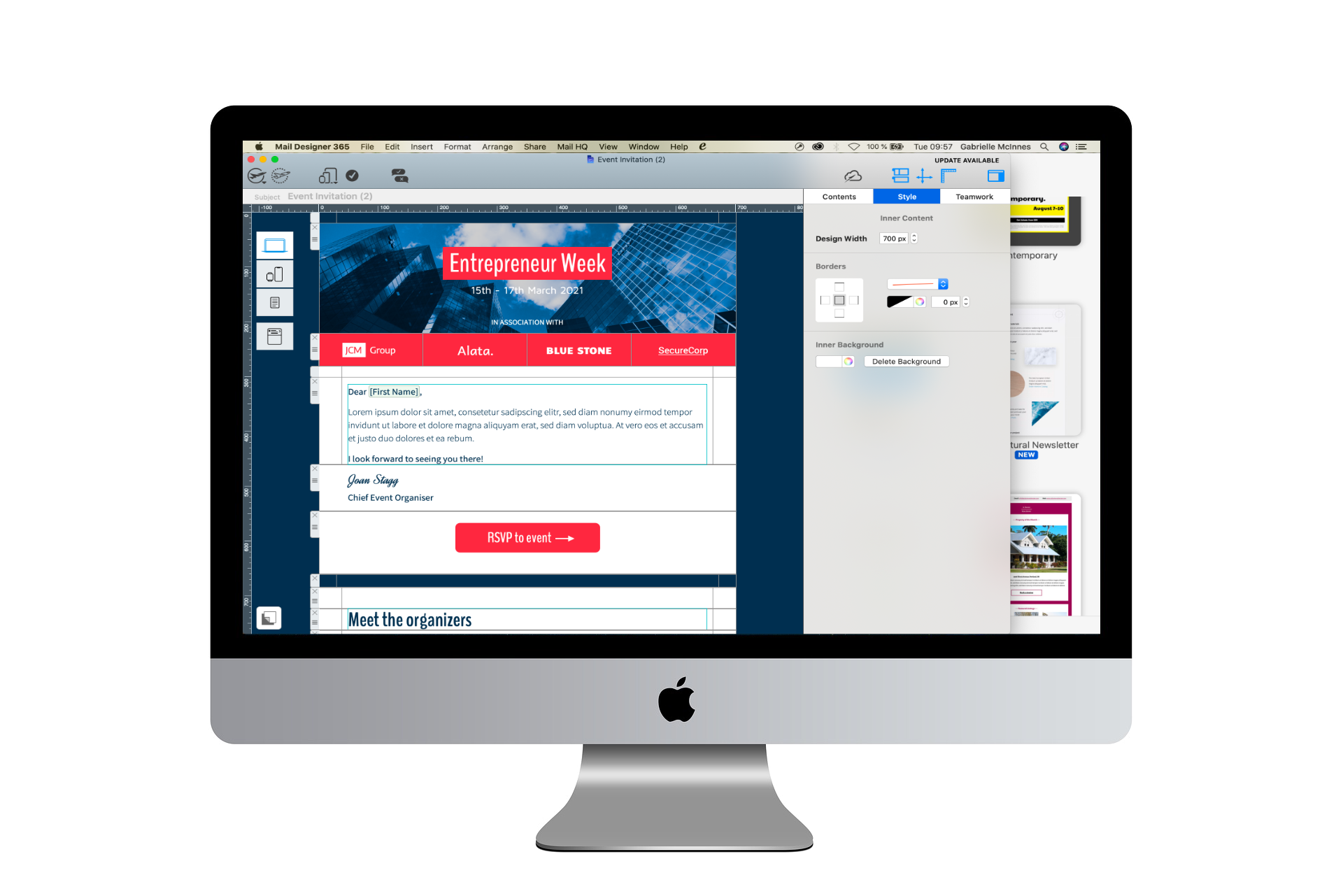 Emails that look and feel like you
Establish your brand
Set up headers, logos, layouts and disclaimers for your brand and create re-useable components to quickly access and reuse in multiple mailings.
Professional email design at your fingertips
Scale up your marketing
Explore a vast collection of ready-to-send Design Ideas or create custom made drip campaigns, transactional templates, and more with a powerful visual interface.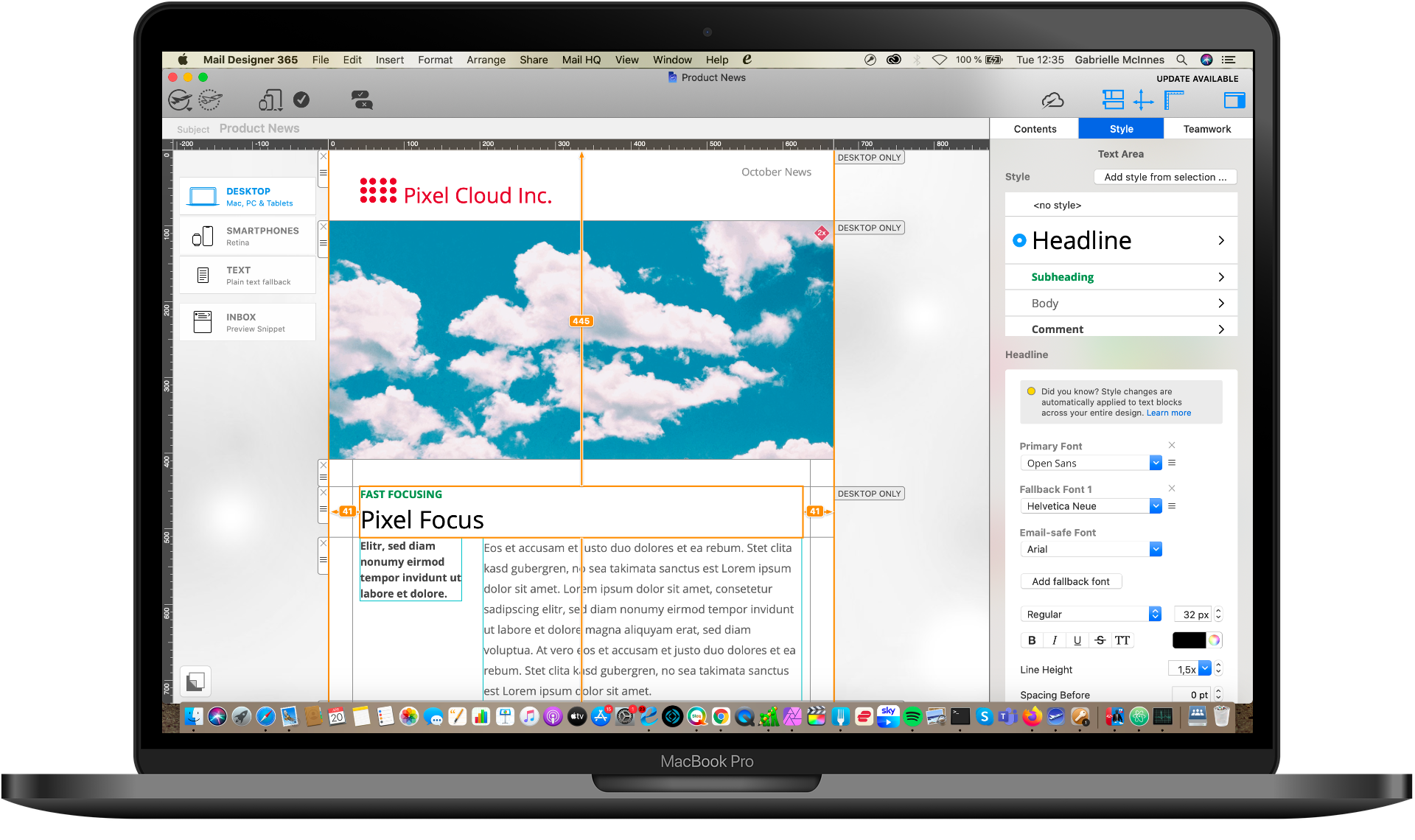 Build an email strategy for your startup
Welcome emails
Transactional emails
Milestones
 Product launches
Crowdfunding
Get feedback
Drip campaigns
Shareholder news
Referrals
More email marketing resources for small businesses
The Mail Designer 365 Newsletter Academy offers a variety of easy-to-navigate content to help you get started with a dedicated email strategy for your organization…
Discover Mail Designer 365 for...
Bring your internal communication with colleagues, shareholders, and partners to the next level.
Learn more…
Create professional, custom made email designs that will perfectly reflect your client's wishes.
Learn more…
Use email to streamline everyday communication between staff and patients in your medical practice.
Learn more…