Mail Designer 365's Shadow Tool
Use the shadow tool in Mail Designer 365 to add depth and definition to text styles, shapes, and images.
To start, insert a shape, text style, or image into an image area in your email design (in this example we have chosen a text style.) Click on the item and you will notice the shadow tool appear in the "Style" menu in the sidebar.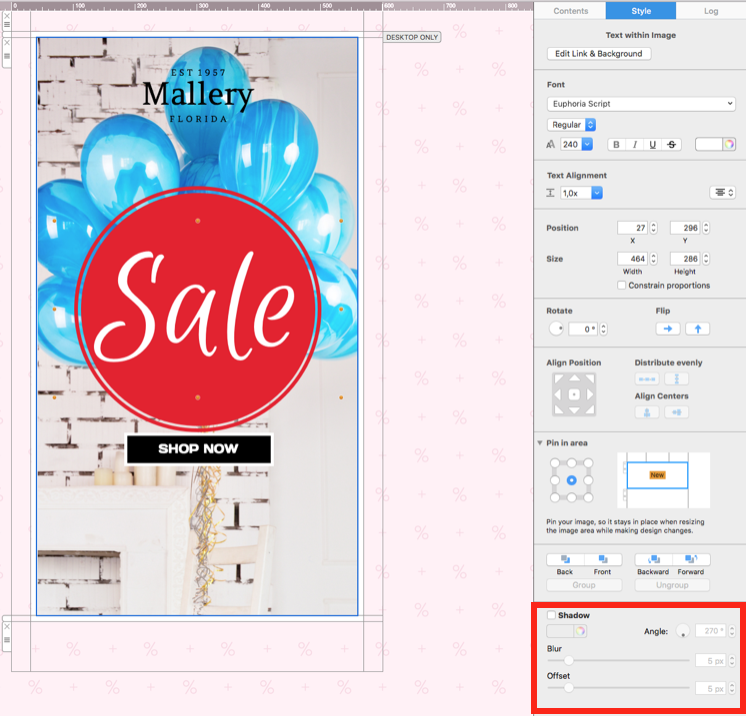 Check the box to apply the shadow effect to the design element.
Customizing Your Shadow
To adjust the offset of the shadow (how far it reaches) drag the slider. Drag the slider towards the right to increase offset.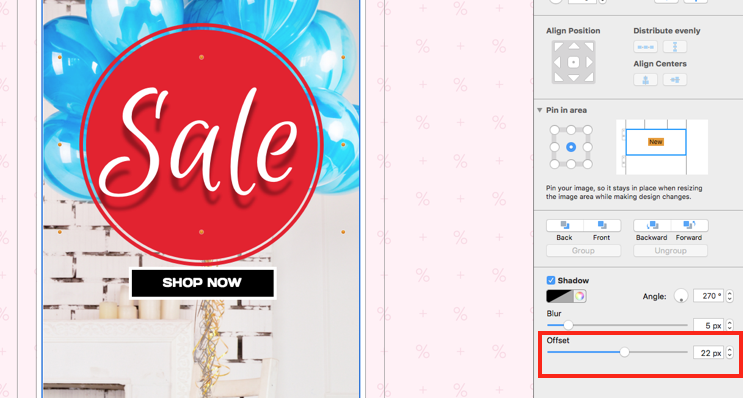 Similarly, to adjust the blur, drag the slider to the right to make the shadow blurrier.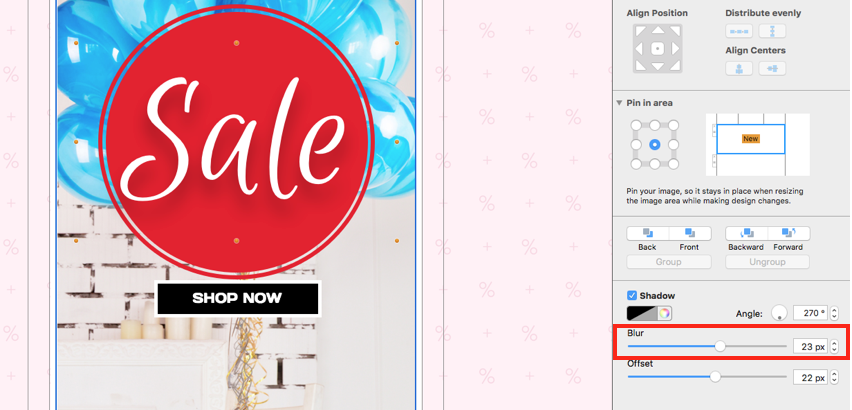 To change the color of the shadow, use the color picker tool to choose a fitting color for your design.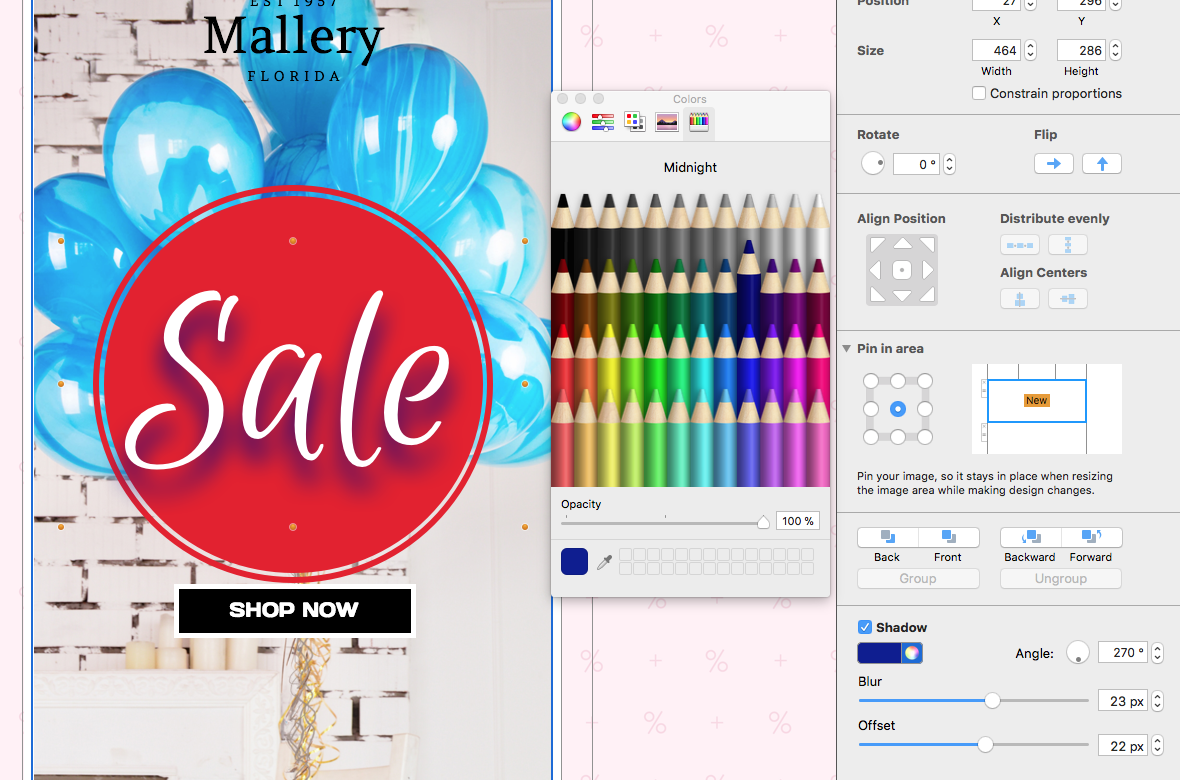 And finally, to adjust the angle your shadow casts, use the rotator tool, or manually enter a value.