Custom preview device
You can also define your own preview device, if you want to preview your template on a display with a certain resolution. 
Open you email template. Click "Mail Designer 365." From the drop down menu, choose "Preferences:"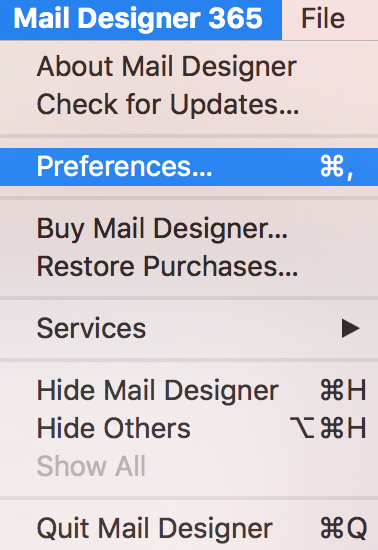 Click on the smartphone icon: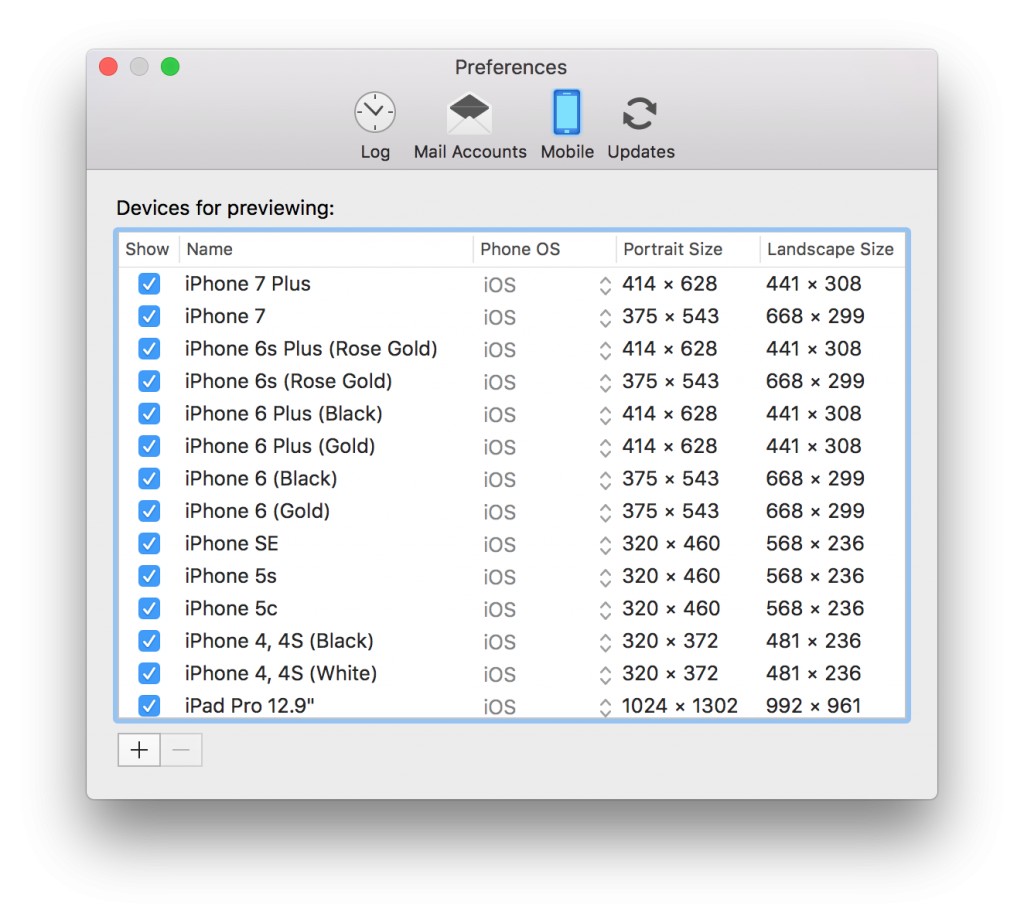 You will see a list of all the devices available for preview at the moment. Click the "+" in order to add a new display resolution to this list:

Change the name and choose the resolution you want to use.
Unchecking the checkbox in front of each entry lets you determine which devices will be available in the drop down menu.