If you have feedback for a particular team member, you can use the tagging feature to tag them in a comment.
Open the Teamwork tab in your design window.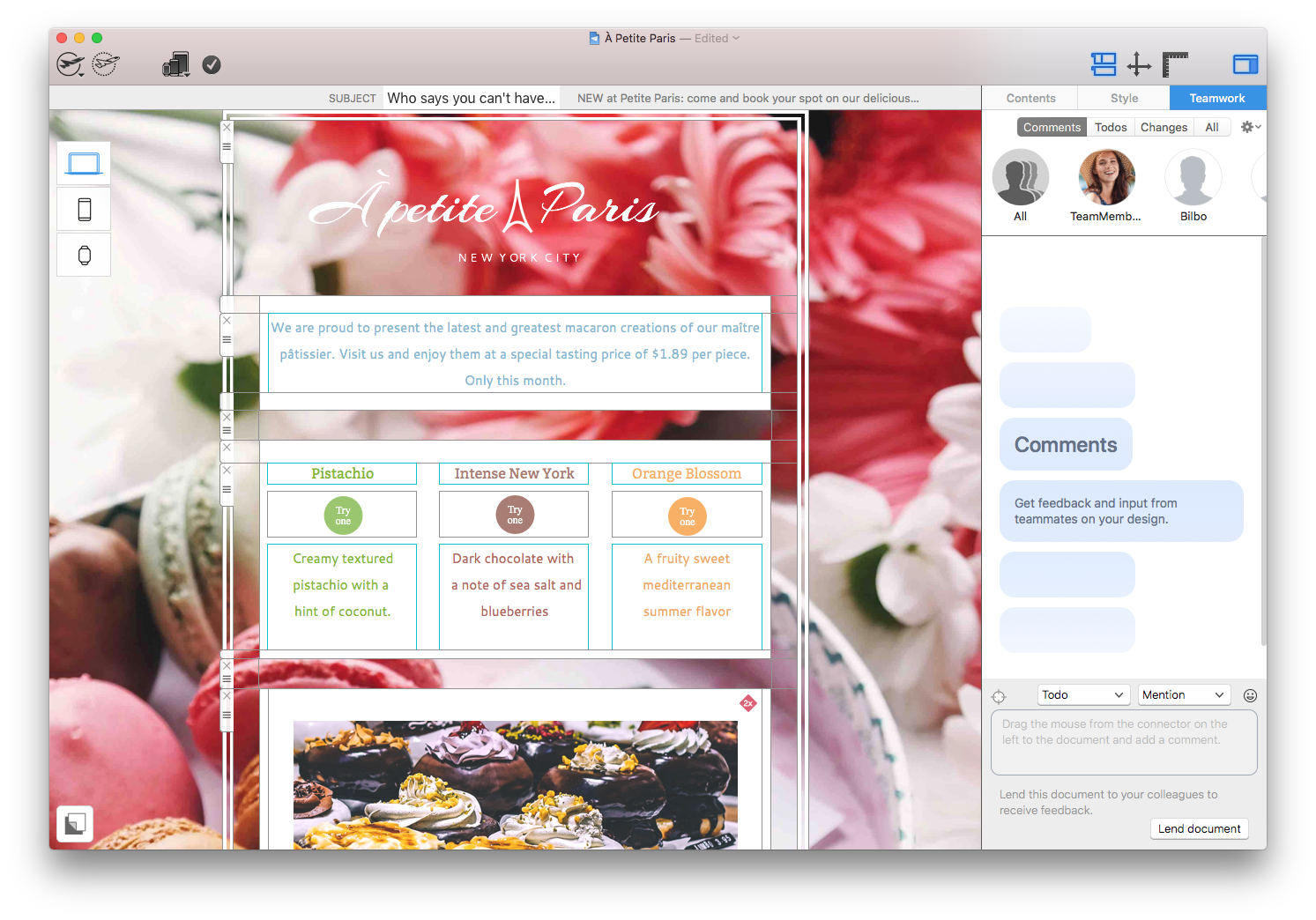 Go to the comments box and open the Mention list. Click on the team member you want to leave a comment for and their username will appear in the comments box.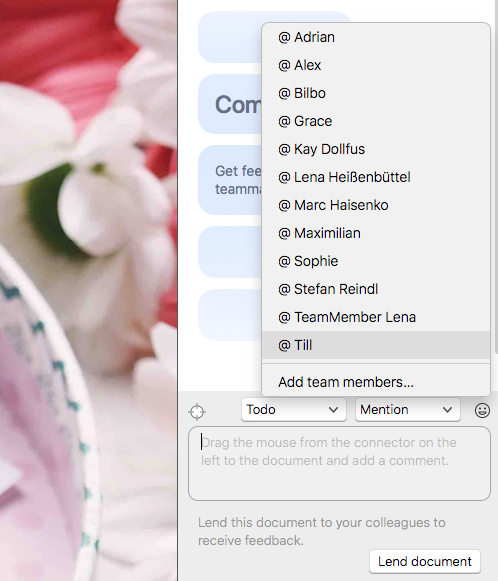 Alternatively, you can use the '@' symbol to manually enter a username.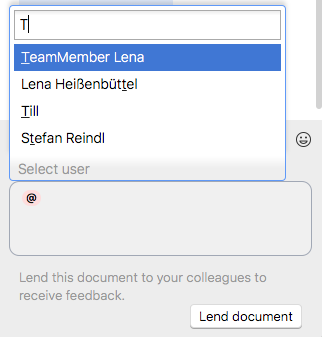 Once you've selected the the correct team member, write your comment in the box.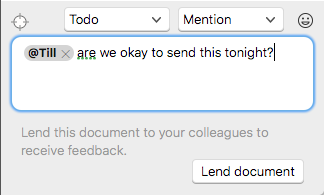 When done, click enter to send the comment into the log. If you made a mistake, click the x in the top right hand corner of the comment bubble to delete the comment.