How to send
Are you ready to send your email design? To do so, click the send icon in the toolbar.

You can choose "Send test email…"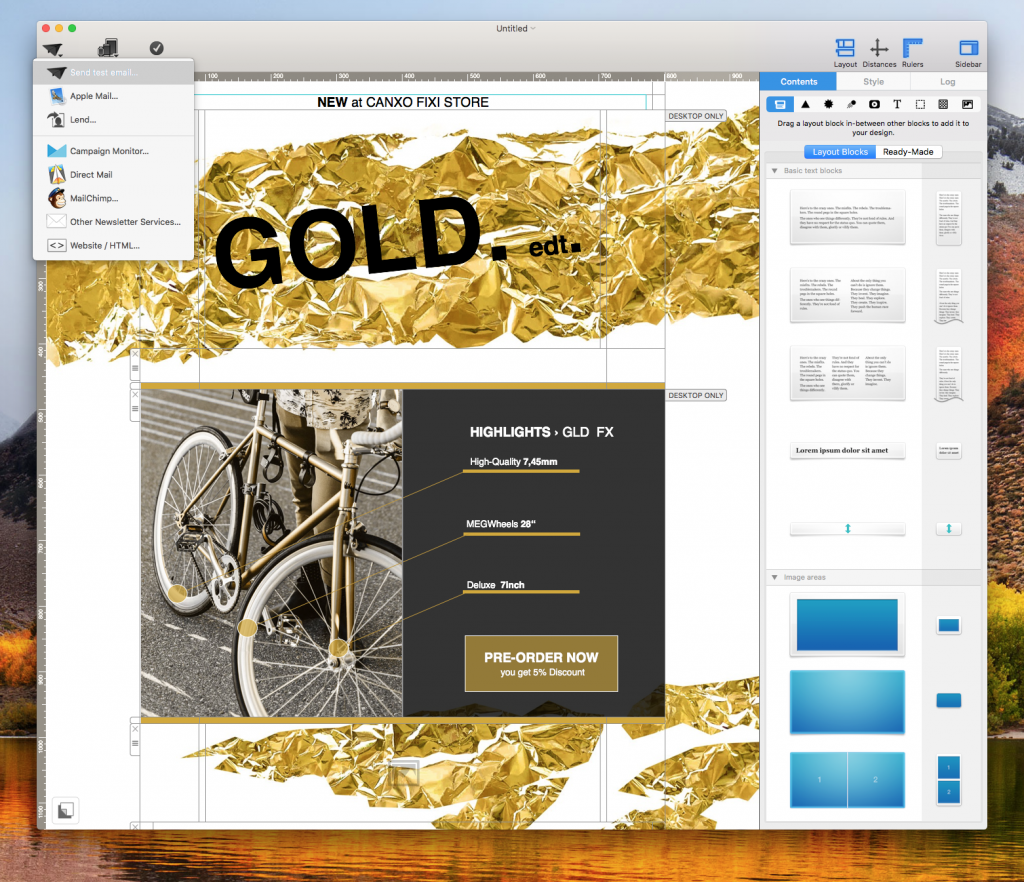 You can now enter the email addresses. Remember to add the subject line for your message. In the "To" section, enter the name of recipient(s). If the recipient's contact information is in your address book, Mail Designer 365 will automatically display the email address available for this name.
Multiple email services
If you configured several email services, you can choose the send service you want to use from the drop down menu.