Search through the manual
Lending your design
In order to share comments and feedback with team members, as well as allow team members to see todos you've assigned them, you need to lend them your design document.
Lend via the Teamwork tab
Once you've finished writing your comments and feedback, click on the "Lend document" button at the bottom of the Teamwork tab.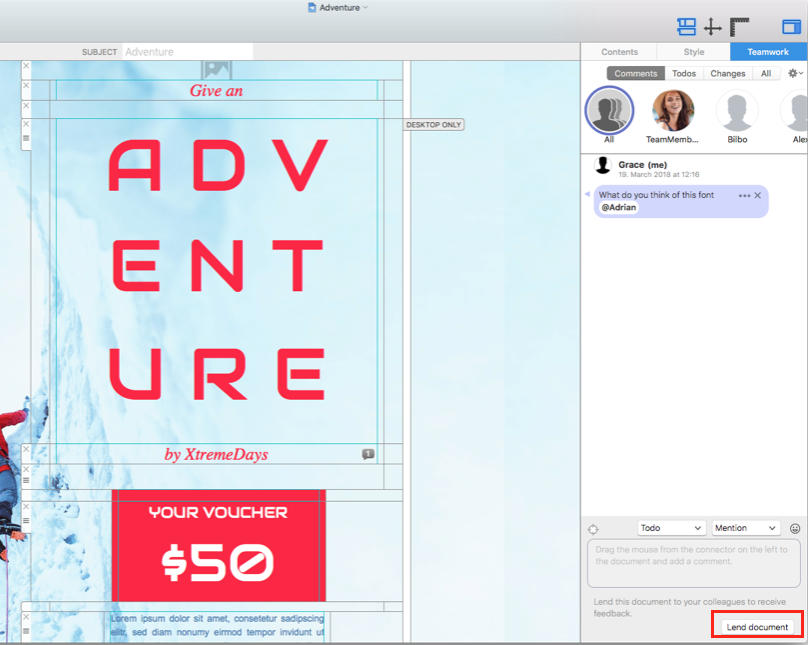 You will then see a window pop up. Here you can enter the email address of the team member you want to lend to. Please make sure you're set up to send from your email address first. If you want to add a personalised message, feel free to edit the generic message text in the box below.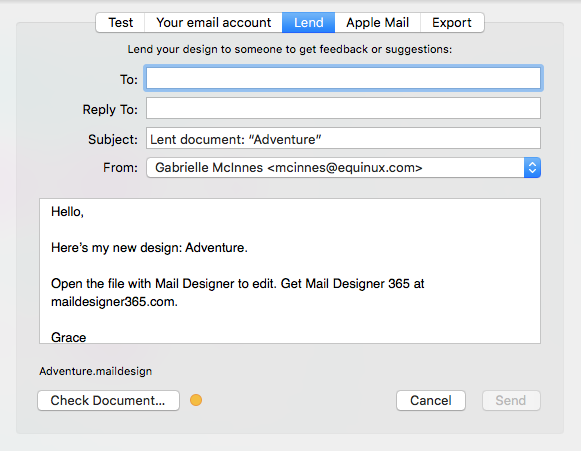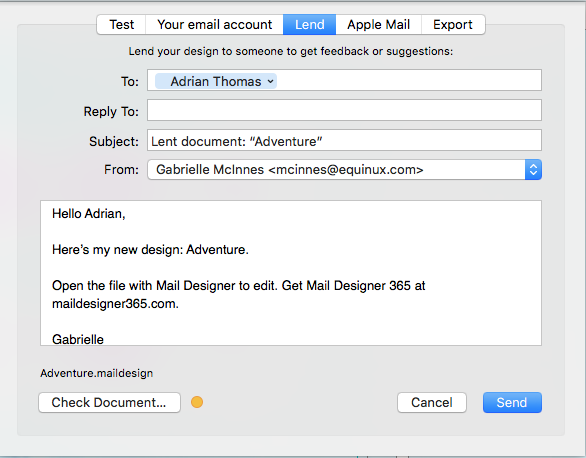 Once you are satisfied, click "Lend" to send your design to another team member. Once you've lent the document, we advise you do not make any further changes to it, as you will end up with two separate versions of your design.
When your team member receives the design, they will be able to see all of your feedback, comments, and todos, as well as also writing their own. Once finished, they can send the design document back to you in exactly the same way.
Other ways to access the lending feature
You can also find the Lend option in the send menu in the top left-hand corner of the design window: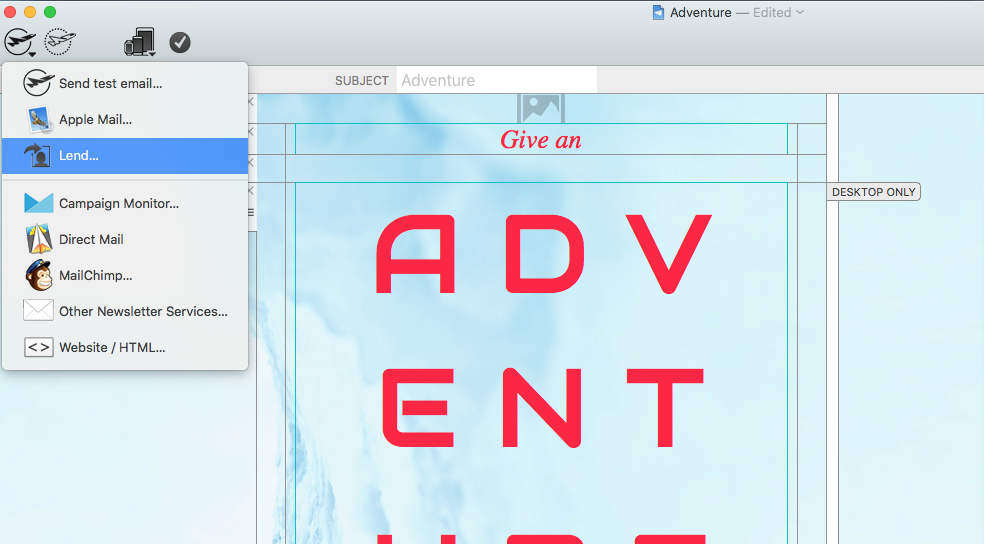 Or, in the Share menu at the top of the Mail Designer 365 window: