The Teamwork feature in Mail Designer 365 allows you to attach comments and feedback to specific design elements.
To write a targeted comment, open the Teamwork tab in your design window.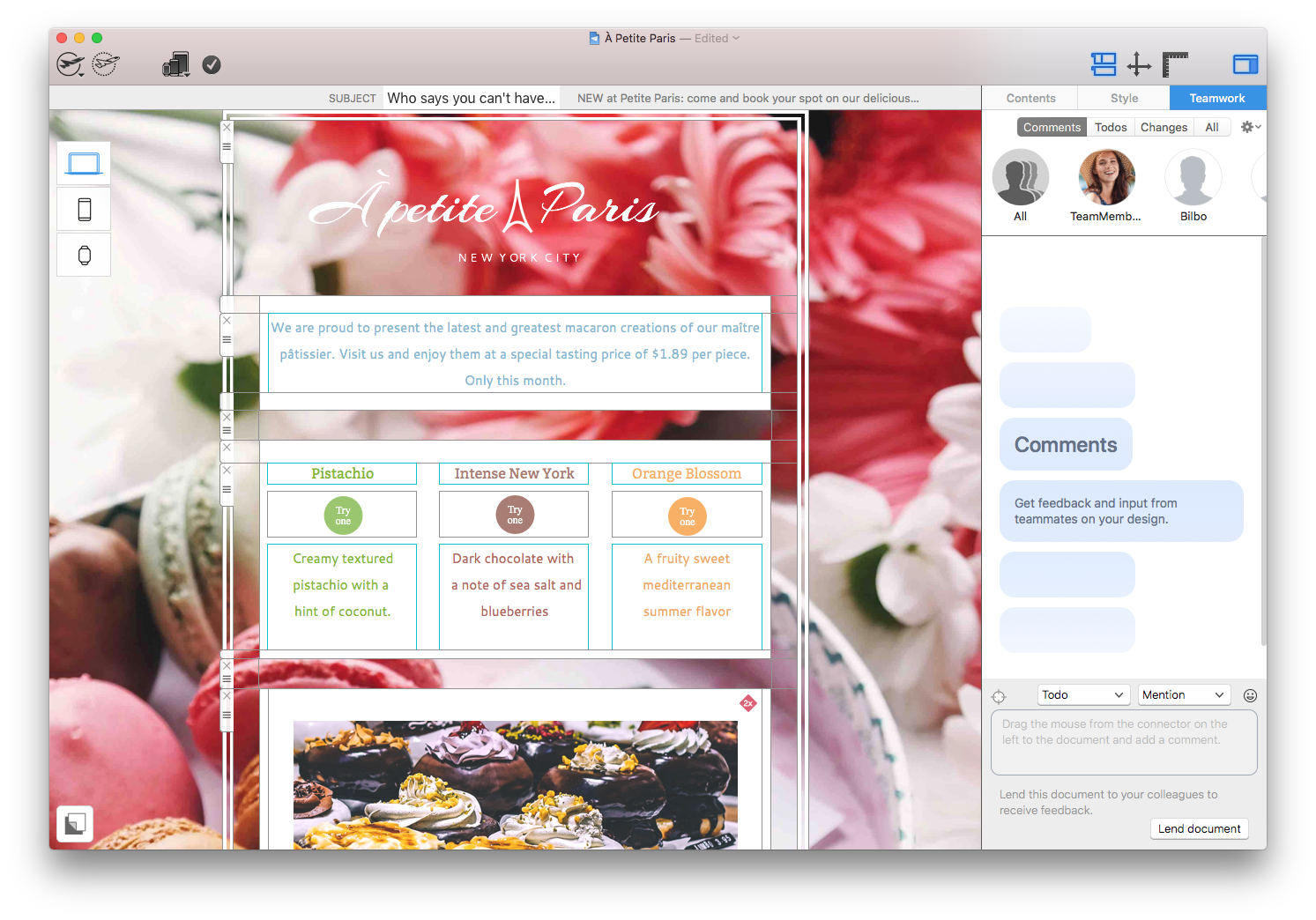 Write a short comment in the comment box.

You can then use the pinpoint tool to connect your comment to a specific layout block using click and drag:

Once you are satisfied, hit enter to send your comment into the log.