Checking your design on different email clients
Currently, you will need to use outside services to render email previews for various email clients. We recommend trying litmus.com to check out the previews of your email newsletters for different clients. You can send a test mail to this service and it lets the mail render on various email clients, captures the output, and then displays the previews.
Find your Litmus personal test mail address:
To find your personal Litmus address that you can send your test emails to, log in to your Litmus account. Then click "Checklist" on the left hand side:

Afterwards, click "Start a new Checklist" found on the top right of the screen.

A popup window will appear where you can find your personal test email: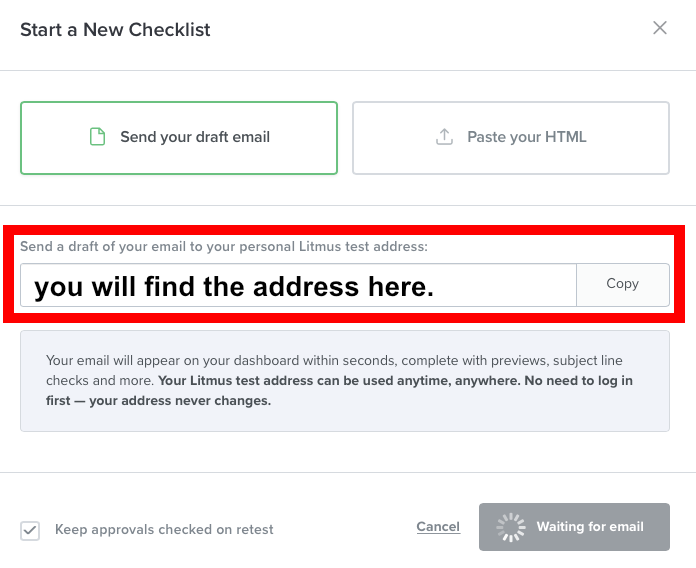 Sending a test email using Mail Designer 365:
When you want to send a test email to litmus, click on the Testmail icon on the top left of your Mail Designer 365 window. Then, enter your personal Litmus address into the "To:" field: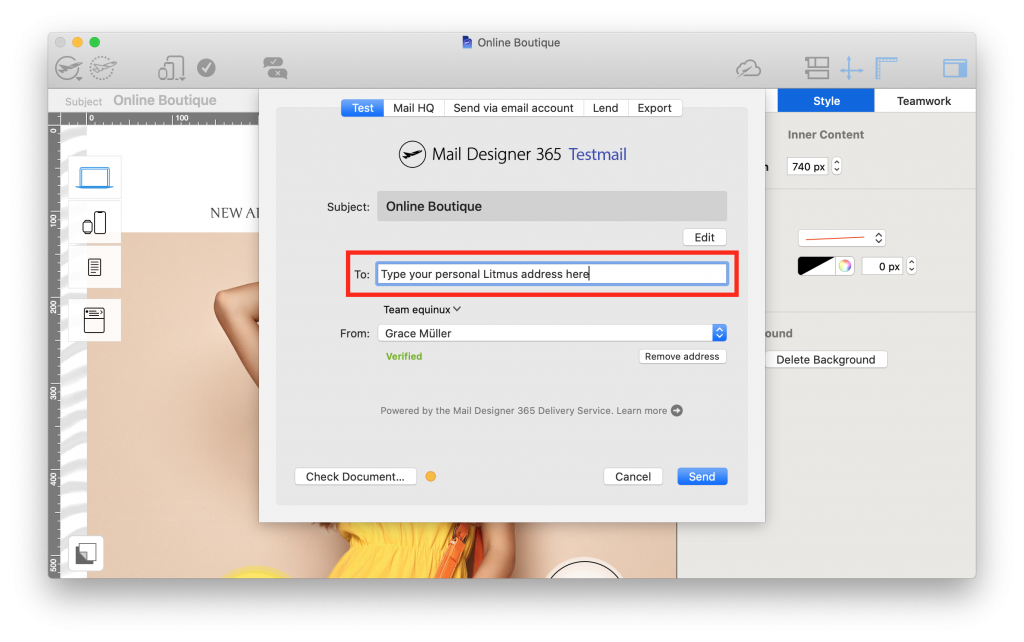 Different email clients previews:
In Litmus, click "Checklist" again. Click on your email campaign. You will find the different previews of your email design for different email clients: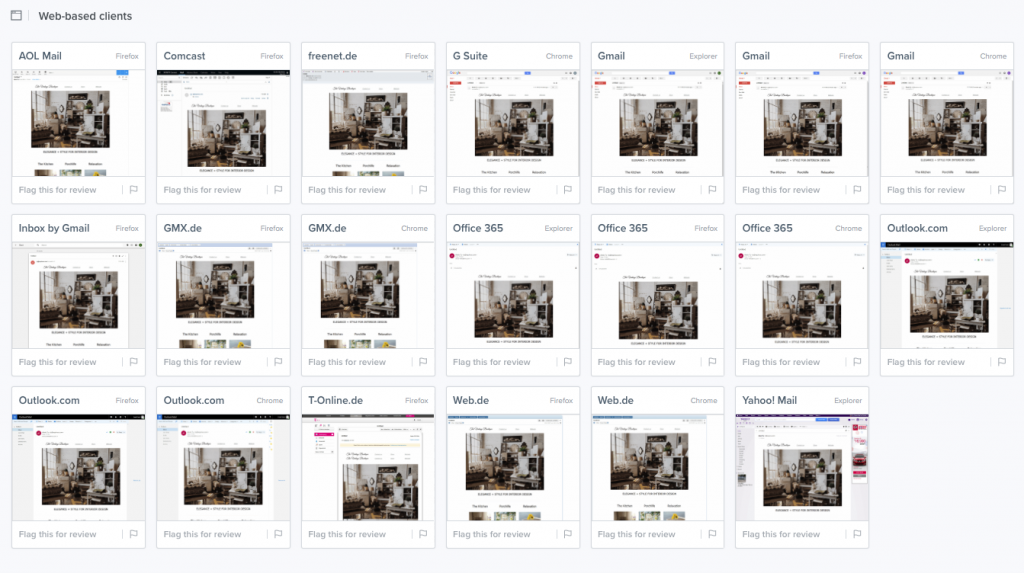 You can also individually preview the different email clients to get a closer look: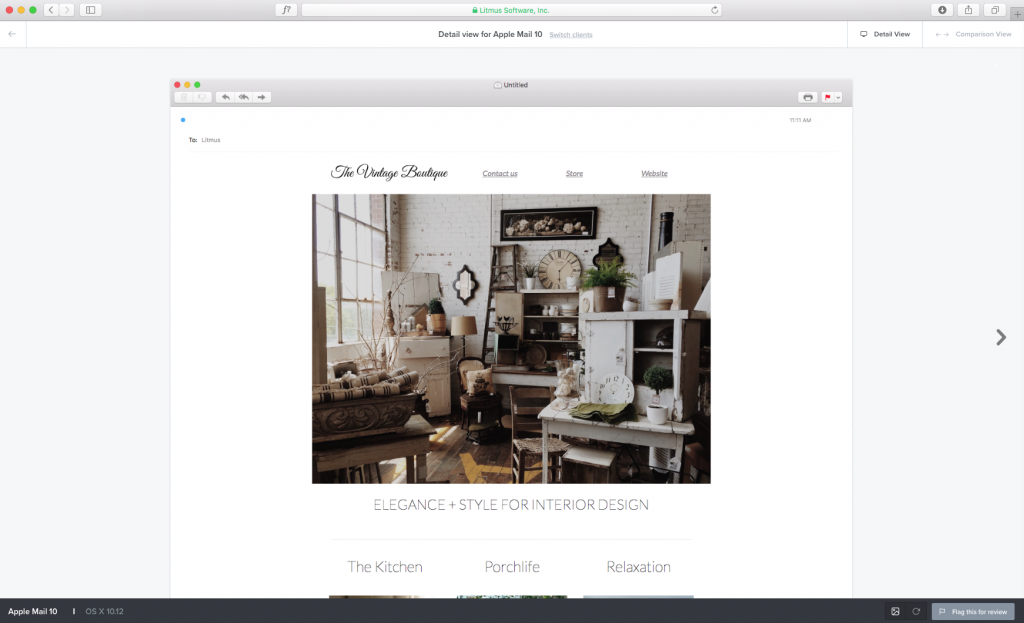 Downloading the previews:
You can also download the different previews. Click on "Checklist" again, which is found on the left side. Then, click on the "Share options" found on top of the window: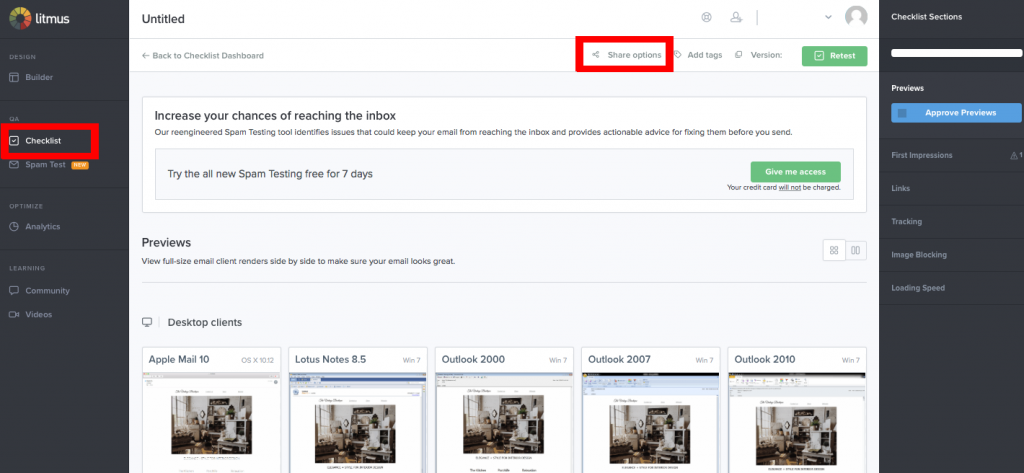 A popup window will appear. Click on "Download" and choose your preferred type of file for your download: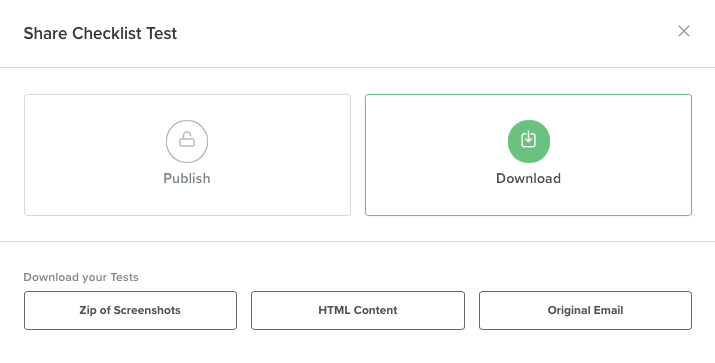 Preview displays in Mail Designer 365:
Mail Designer 365 does provide a preview for mobile devices. Keep in mind that this is only for the sole purpose of providing a rough idea of how the newsletter may look like on mobile devices. The actual rendering may be different, depending on the email client.