Mail Designer 365 makes it easy to send emails from your own email address directly from the app. Thanks to Mail Designer's automatic email account configuration, you will be up and running in no time.
To get started, go to "Mail Designer 365" > "Preferences" > "Mail Accounts."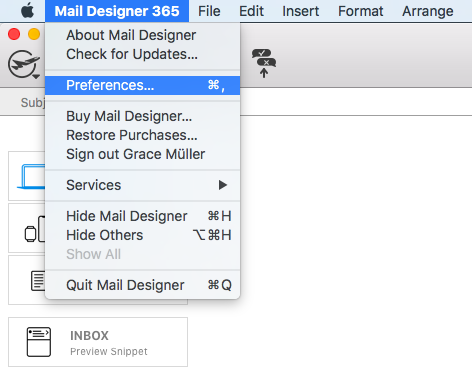 Click on the "+" in the bottom left corner to configure a new mail account: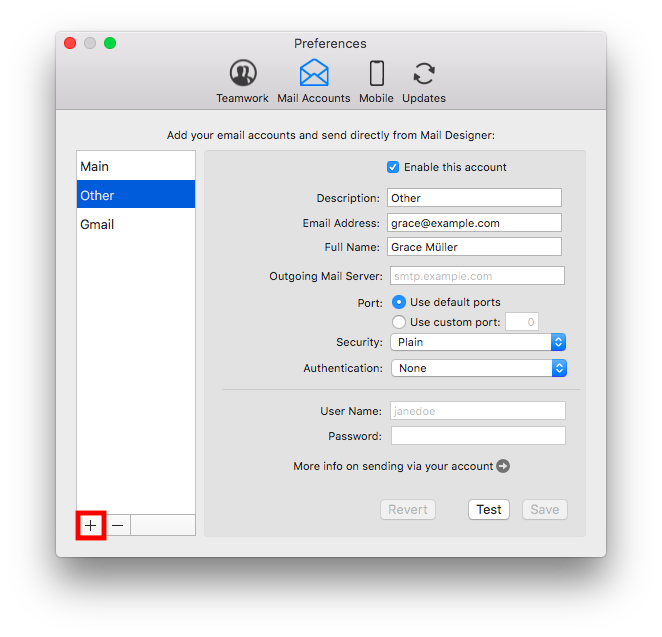 Enter your email address and password (not required for all email services e.g. Gmail) in the space provided.
Note: This will work for most generic email accounts (e.g. Outlook, Hotmail, Gmail, etc.) For custom/internal email accounts (i.e a work account), your network administrator may have to provide you with the information which you can enter by ticking "Enter custom server settings."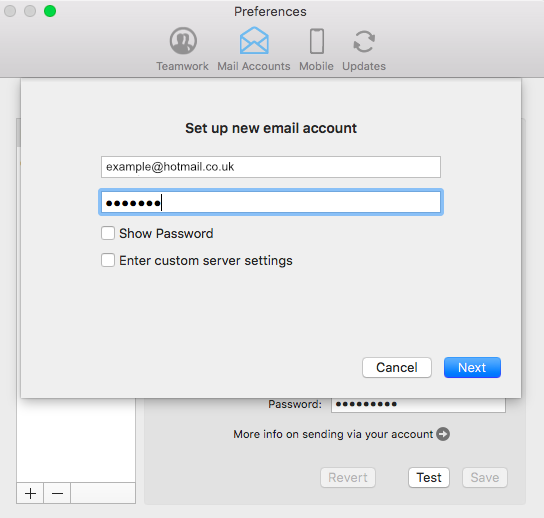 Click "Next" to set up your account. You will now see that your email account's settings have been automatically detected by Mail Designer 365: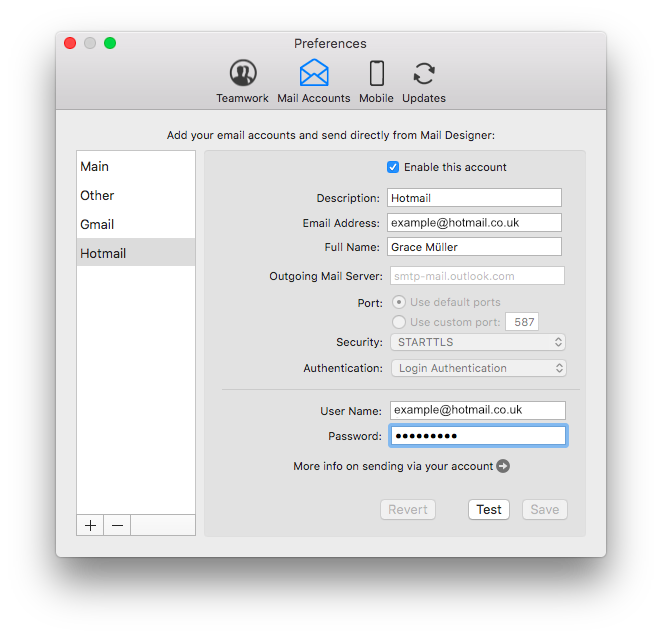 You are now free to use your personal email address to send email designs from directly within the app:
Click on the airplane icon in the top left corner of the design window and select "Send via email account". You can then select the account you just configured.