Search through the manual
Campaign Monitor editing and compatibility
Editing
Campaign Monitor also offers an online editing tool. However, it is usually easier to use Mail Designer 365 for all of your editing. After you're done designing your template, you can simply upload your document to Campaign Monitor.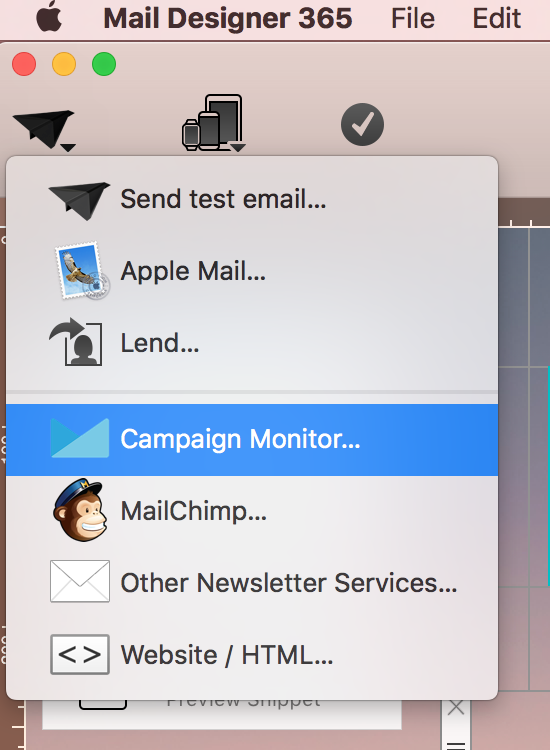 Compatibility
If you export Mail Designer 365 documents to Campaign Monitor, then Campaign Monitor's HTML engine will reinterpret the HTML formatting. Don't worry. We tested compatibility thoroughly. And as always, we strived to ensure you can export your designs as accurately as possible.
However, it is possible that you may see some minor discrepancies with regards to the exact flow and formatting of your text. For example, a paragraph may take up four lines of text instead of three. Additionally, Campaign Monitor's editing preview can also display things slightly differently.
For a more precise preview, you can use Campaign Monitor's built-in preview feature. You can also send yourself a test message through Campaign Monitor. Make sure to send yourself a test email after completing your email design but before sending it to recipients.