The all-in-one email communication solution
for the healthcare sector.
On your Mac.
Benefits of Using Email for Your Medical Practice
Adopting a solid email communication strategy is a smart move for your medical practice and offers you and your team many great benefits:
Cost effective
Sustainable
Easy to set up
Streamlines communication
Improves patient experience
Share key information quicker
Strengthens your brand image
Get feedback faster
Create targeted campaigns
Saves your practice time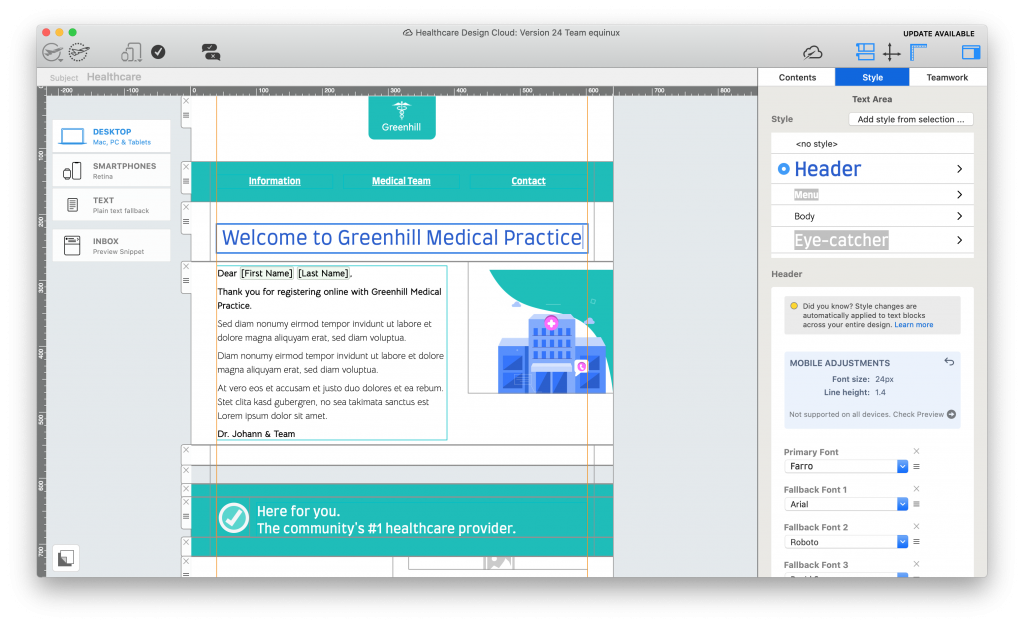 Mail Designer 365 for Healthcare
Mail Designer 365 has tons of great tools and resources to help you communicate with staff and patients and streamline your practice's day-to-day workflow.
Easier contact options
Support for personalized placeholders, as well as direct telephone, email, chat,
and SMS links within your mailings.
Secure sending options
Send emails to patients directly via your own secure email servers or via your
preferred email service provider.
Save time with ready-made resources
Explore a range of ready-to-send email templates, dozens of layout options, and professional graphic elements for your designs.
Email Templates for the Medical and Healthcare Sector
Made in Minutes: Professional Emails for Your Practice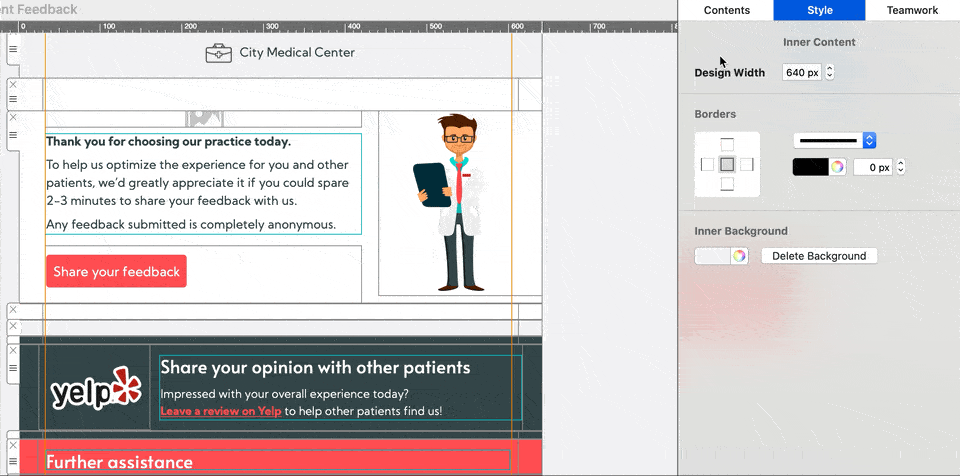 Drag & drop to create
Send appointment confirmations, email newsletters, medical campaigns, and marketing emails for your practice. The drag & drop email editor is perfect for beginners and helps you streamline your communication and save valuable time.
Explore dozens of ready-made graphics
Service icons, star ratings, call-to-action buttons, practical layouts, shapes... Mail Designer 365 offers a wide range of ready-made graphics that you can use to create emails that both look good and get your message heard.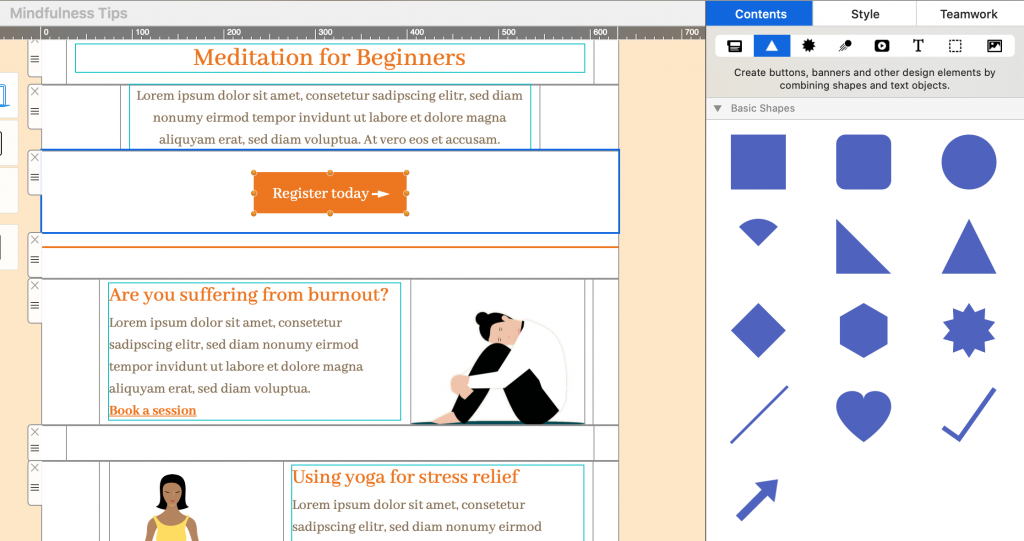 Develop an Email Strategy for Your Medical Practice
Getting started with email for your medical practice? Sending to an email list for the first time? These Mail Designer 365 learning resources will help you along the way.
Get started with Mail Designer 365 today
Start your 7 day free trial and use your Mac to create professional email templates for your practice.
Compatible from OS X 10.11