Summer can be a challenging time for email marketers. After the influx of major holidays throughout the spring, it may be hard to find interesting subject matter for your summer email campaigns - especially if mentally you're lying on a beach with a mojito (definitely not us.)
This year (2023), the official astronomical summer season in the Northern Hemisphere runs from 21st June through to 23rd September. This still gives you plenty of time to map out a summer email strategy.
To help lighten the load, we've compiled a list of 25 newsletter ideas that you can browse through to find inspiration for your summer emails - including some top class email templates and real life campaign examples. With ideas ranging from major holidays to out-of-the box events and even some unheard of gems, there's bound to be an "aha!" moment here that motivates you to kickstart your next campaign.
Remember, it's down to you to assess which of these ideas could be relevant to your target audience. However, with a little creativity, one small campaign idea can go a long way! Let's get started!
25 ideas for summer email campaigns
1st June, LGBTQ+ Pride Month begins (World)
In the USA, and many other countries worldwide, June 1st signifies the beginning of LGBT Pride Month.
In recent years, more and more businesses have been getting involved and showing their support for the LGBT Pride movement. Whether that be for their LBGT members of staff, LGBT customers, or simply to demonstrate the company's overall values.
Perhaps you also want to take this opportunity to hold a special Pride event, give LGBT voices a platform, or simply share a few words with your email subscribers about the importance of acceptance and tolerance.
18th June, Father's Day (World)
Father's Day is an opportunity for you and your customers to celebrate the fathers and father figures in your lives. This could include a sale or special promotion, gift ideas, or an exclusive event for dads. Find more inspiration here.
28th June, Eid al-Adha (Islam)
Eid al-Adha is the second of the major Islamic festivals to take place in the year and a huge occasion for Muslims worldwide. Consider sending out an email greeting or starting a promotion if relevant to your audience.
1st July, Canada Day (Canada)
To kick off July, we've got Canada's national holiday on the first of the month. This is a great sales opportunity if you have a customer base in Canada and can also be a fun theme for a regular newsletter outside of Canada - e.g. Canadian cuisine and recipes, popular Canadian movies, travel tips in and around Canada...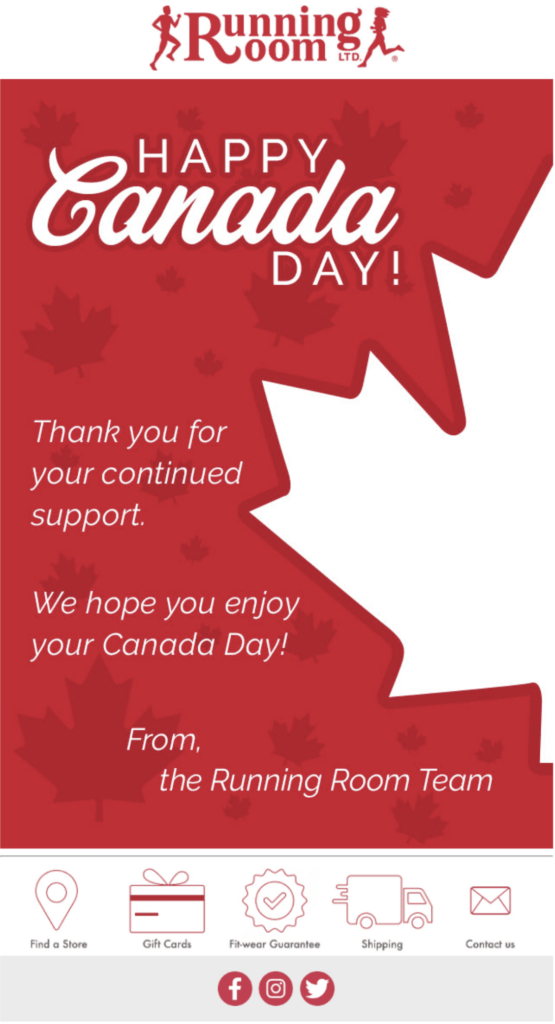 4th July, Independence Day (USA)
The Fourth of July is one of the biggest celebrations of the year in the USA - taking place at the height of summer. Many businesses take this opportunity to design an attractive promotion or launch a sale for this major holiday.
Here are our top tips.
14th July, Bastille Day (France)
Bastille Day is the national day of France and is celebrated by people all across the world - often with fireworks and music. This is also a unique occasion to hold an event or launch a sale - especially if you have a large French customer base. If relevant to your business, you could also give a nod to some classic aspects of French culture, like the French cuisine, fashion, or significant historical events.
20th July, FIFA Women's World Cup
There's not much that unites people in the way that football does and the World Cup is always a great opportunity to provide special email content for your subscribers. Whether you're helping them prepare to watch the big game at home with friends and family, or hosting your own viewing party.
24th July, World Day for Grandparents and the Elderly
While Mother's Day and Father's Day are both widely celebrated, World Day for Grandparents often receives less attention. Think outside the box and use this occasion to put together a gift guide or dedicated promotion.
30th July, International Friendship Day 
For International Friendship Day, why not promote fun activities for friends to do together? Alternatively, a 2 for 1 offer could also be a great campaign to encourage sharing and spending time together.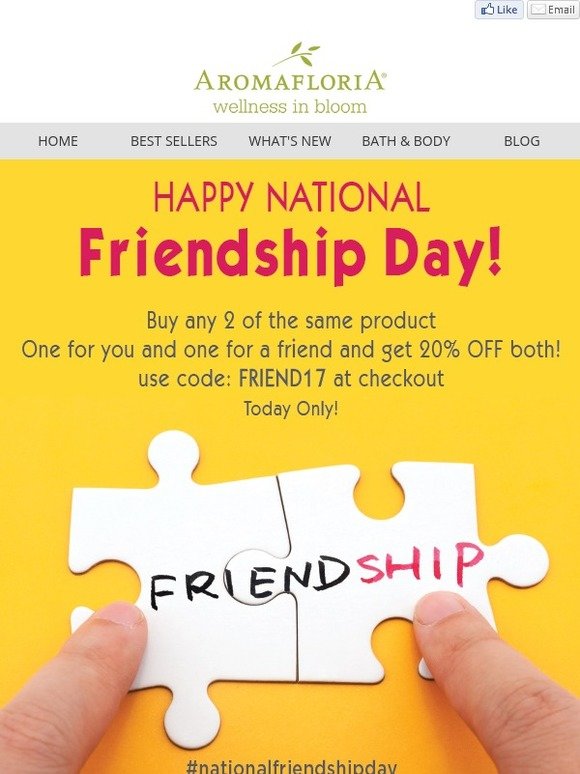 5th August, International Beer Day
Cheers! Nothing unites a group of people like a nice cold beer. This is a great occasion for pubs, bars and restaurants to be aware of on their marketing calendar.

8th August, International Cat Day
Thinking of a fun way to incorporate cats into an email campaign would certainly be an a-mew-sing way to celebrate International Cat Day with your subscribers: Come up with a cat-based design or punny slogan, show off your team's feline friends, support a cat protection charity, or maybe share a funny cat video.
15th August, Independence Day (India)
As one of the world's largest populations, today is a great day to celebrate the rich Indian culture: Including delicious food, history, dance, cinema, music, or travel tips.
19th August, World Photography Day
Ideas include showcasing poignant photos from history, recommending readers a prime location for stunning snaps, sharing photography tips, or holding a photography competition...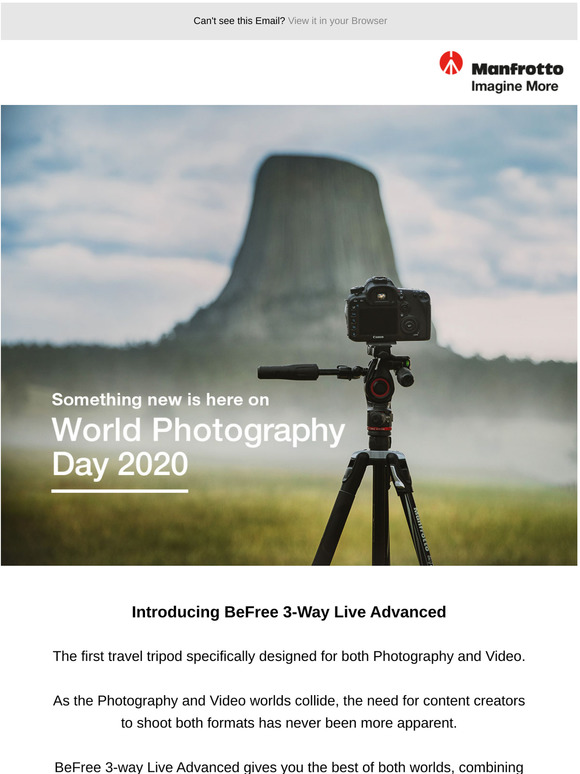 23rd August, International Day for the Remembrance of Slave Trade and Its Abolition
This is a more serious occasion but of great importance. This provides your business with an opportunity to demonstrate your core values and use email as a platform to raise awareness for an important cause.
26th August, International Dog Day
Dogs are man's (and woman's) best friend so why not celebrate our four-legged companions this summer? Showcase some of your team's dogs in a fun campaign or show support for a dog-loving charity. The possibilities are endless!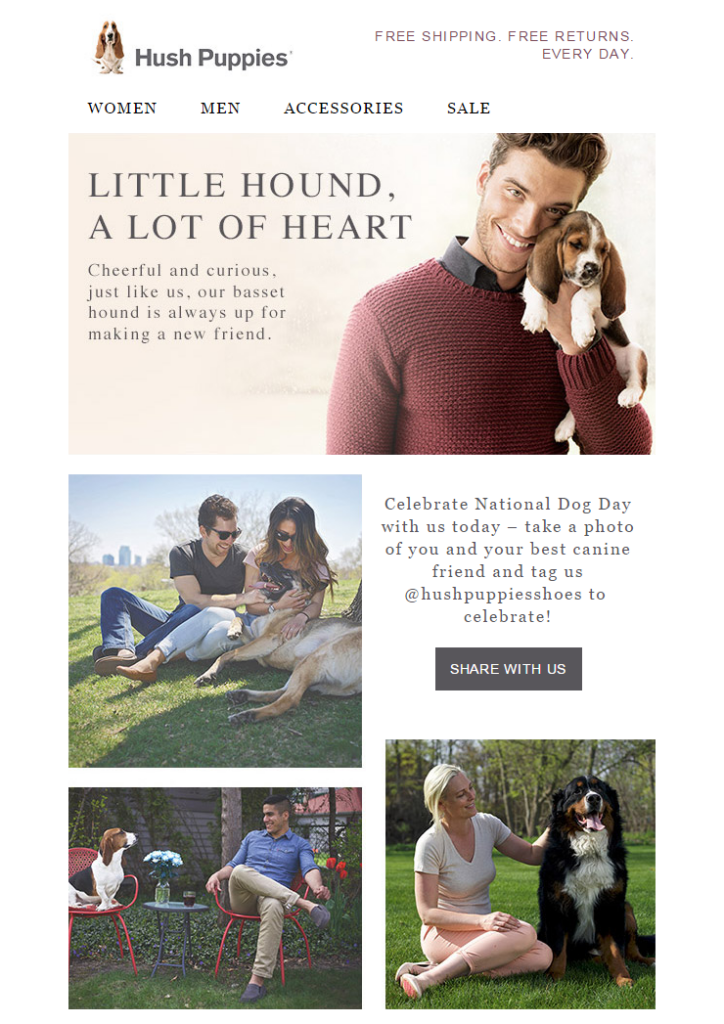 26th August, Women's Equality Day (USA)
Women's Equality Day celebrates women receiving the right to vote in the USA - an important step forward for the feminist movement.
27th - 29th August, Notting Hill Carnival (UK)
London's annual Notting Hill Carnival celebrations attract thousands of colorfully dressed visitors each year and, as Europe's largest carnival, certainly gets everyone in the party mood. Can you reflect this in your campaigns?
31st August, Eat Outside Day
Calling all restaurants: Promote your outdoor facilities this "Eat Outside Day" and encourage your customers to come along and dine al fresco!
5th September, Labor Day (USA)
In the USA, Labor Day is the last big holiday of the summer. Most businesses celebrate big with a sale or promotion and it's also a popular time to take one last summer vacation.
5th September, International Day of Charity
Email marketing is a powerful tool for charities. Whether you are a non profit organisation or want to show support for a charity of your choice, this is a great day for a charitable campaign.
8th September, International Literacy Day
This UNESCO awareness day focuses on the importance of literacy and reading worldwide.
13th September, World Chocolate Day
Who doesn't love chocolate? This is a no-brainer for any businesses in the food industry but maybe there is another creative way you can tie the sweet chocolate theme into your campaigns? We're hungry already!
16th September, Mexican Independence Day
Got a large Mexican customer base? Send out a colorful celebratory email to recognise this important day. If not, there are many other ways you can celebrate the Mexican culture in your email campaigns like sharing some recipes, travel tips or interesting facts from history.
21st September, World Gratitude Day 
Say a big thank you to your customers on World Gratitude Day with a sale or special promotion.
23rd September, Autumnal Equinox
The official end of summer! This is a great opportunity to launch a fall collection, summer clearance sale, or new autumn-inspired menu.
Get started with Mail Designer 365 today
Start your 7 day free trial and use your Mac to create stylish email newsletters for your business.
Compatible from Mac OS X 10.11 onwards
Get more inspirational tips, tricks, and best practice examples in the Mail Designer 365 Newsletter Academy -
your one stop hub for all things email marketing strategy and newsletter design.