In email marketing, the term "email service provider" or "ESP" gets thrown around a lot. For a beginner looking for the best email service provider to start sending marketing emails with, the amount of options out there can be daunting.
To help make the choice a little easier for you, we're taking you through all you need to know about getting set up with an email service provider, plus going over all the key features to look out for.
Get expert email best practice tips delivered directly to your inbox!
What are the benefits of an email service provider?
Cost-effective

Gives you full control of your email marketing strategy

Helpful tools like email segmentation for

highly engaging emails

Improves your email deliverability

Track your email performance
Tells you more about your target audience and their behaviour
First, try to figure out what are the main criteria that are important to you. To help you out, we've listed the features and other key points to consider when choosing your email service below.
Next steps:
Go through the list of questions

Create a checklist of ideal and must-have features
Go through the different email service providers and check them against your criteria
Email design:
Does the service offer ready-made email templates or do I need to provide my own HTML?
Do they offer an email editor so I can create my own email designs?
How do their designs look on mobile devices?
Budget:
What is my email marketing budget?

Are free plans available?

Does the price of the service plan fall within my budget?

Does the plan that falls within my budget give me access to the tools that I need for my email campaigns?

How much are the next tiers?
Email Volume:
What is my projected monthly email volume?

How fast is my subscriber list growing?

Do I foresee my volume surpassing the limit of my budgeted plan anytime soon?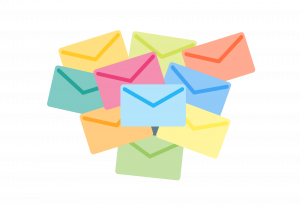 Tools Available:
What are the types of emails I plan on sending to my subscribers list? Are they mostly one time promotional emails, or transactional emails?

Does the email service provider cater for the types of emails I want to send?

Can they host my images?
Can I create sign up forms?

Does the email service provider allow me to segment my list?

Can I schedule emails?
Deliverability:
Can I send test emails before sending to my list?

Does the email service provider have good reporting tools for deliverability issues?

Am I only allowed to send permission-based emails?

Will my emails get through spam filters?

Does the email service provider review my email campaigns and make sure that they are compliant with spam laws?

Does the email service provider have good deliverability scores with major email providers? 

Opting-In and Opting-Out:
Can I create my own opt-in form and customize it?

Am I able create my own opt-out form and can I customize it?

Can I choose whether I want a single or double opt-in?

Am I able to design landing pages for opt-ins and opt-outs?
If not, then:
Can I integrate opt-in/opt-out form generator apps with my account?
Am I able to integrate landing page generator apps with my account?
Will new opt-in/opt-out addresses be automatically updated on my list?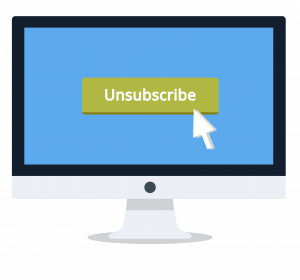 List Management:
Can I manually manage and alter my subscribers list?

Does the email service provider automatically take out opt-out requests or do I have to do it manually?

Is there an automatic deletion system for email addresses that always bounce?

Can I add details about each contact?

How many details can I add per email address?

Does the email service provider check for errors and autocorrects things like typos?

Can I upload my contacts via a .csv file or a .txt file?

Can I add my contacts by copy & pasting from a spreadsheet?

Are new opt-ins automatically added to my list?
Metrics:
Can I do real-time tracking?

Am I able to track opening rates, email bounces, click-through rates, conversion rates, and other data that is important to me?

Can I see which email addresses did not receive the campaigns and which ones did?

Will the email service provider tell me if the email was delivered to the inbox or to the spam folder?

Am I able to track the number of new unsubscribers?

Does the email service provider allow me to gather data on why people unsubscribed?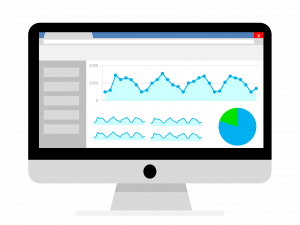 Support:
Can I get support whenever I need it?

Will I be able to get support in my preferred language?

What kind of support does the email service provider provide?

Are there additional tools and guides available online from the email service provider?

How long is their average response time?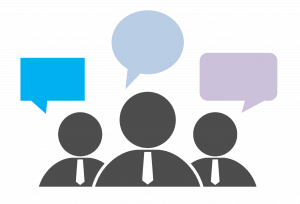 Ease of exit:
Does the email service provider automatically renew my plan with them?

Can I manage my plan online?

How long ahead of time do I need to notify them if I want to end my plan?

Will I be able to export my email list(s) easily?
Ready to send your campaign?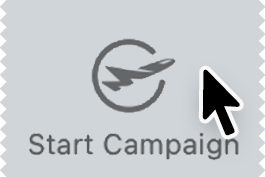 Key Takeaways:
Prioritize what are the most important features
Create a checklist and see if the email service provider meets your requirements
Try out multiple ESPs before you make your final decision
As well as a fully integrated sending service, Mail Designer 365 supports all leading email service providers and marketing automation tools.
Get started with Mail Designer 365 today
Start your 7 day free trial and use your Mac to create and send stylish email newsletters for your business.
Compatible from macOS 10.13 onwards
Get more inspirational tips, tricks, and best practice examples in the Mail Designer 365 Newsletter Academy -
your one stop hub for all things email marketing strategy and newsletter design.