Nowadays there is a blog for everything. In fact, it is estimated that there are currently over 500 million blogs in the world!
For many, blogging is no longer a simple hobby or online diary, but a genuine business opportunity. As seen in recent years, a successful blog has the potential to gain a huge following and generate revenue through ads, merchandise, fan events, and more. For this reason, it's more important than ever for you to maintain your traffic, in order to stand out from competitors and allow your blog to succeed.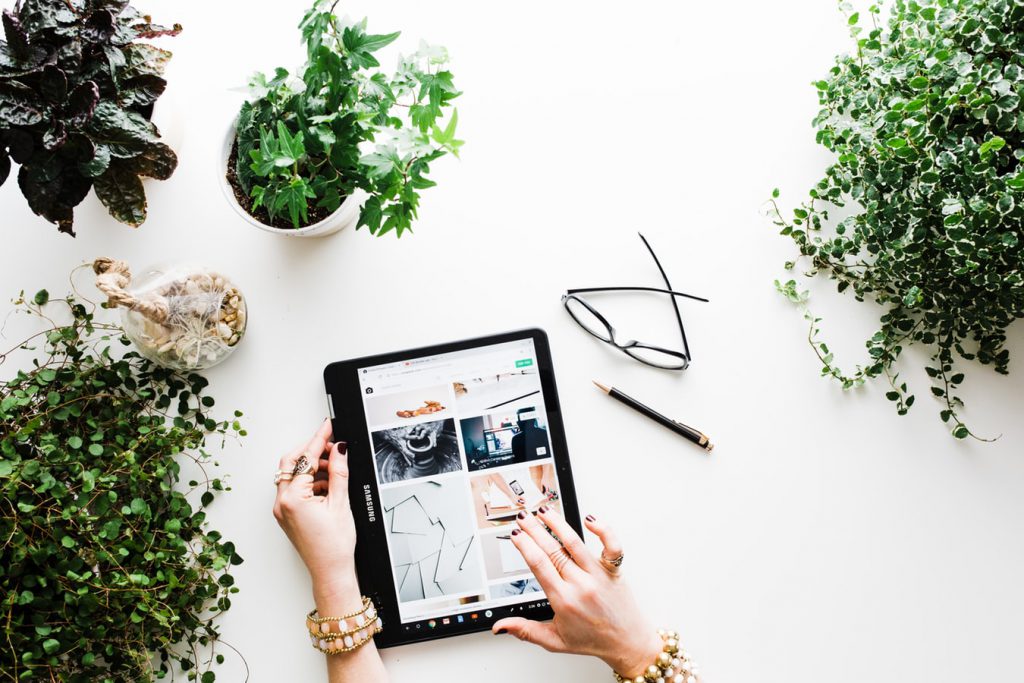 Get expert tips straight to your inbox!
Sign up here for our email newsletter and enjoy regular tips, tricks and advice for everything relating to email design – delivered directly to your inbox.
Why should I consider email marketing?
Due to the sheer amount of content on the web, even if a reader stumbles across your blog and finds it super interesting, there's unfortunately not much likelihood that they will remember to keep checking back in the future.
This is where email comes in. Unlike social media, email is a more personal channel between you and your readers. Rather than competing in a sea of thousands of social media posts, you can use email to directly inform subscribers about your latest news.
This guide will tell you all you need to know about creating an email marketing strategy for your blog, as well as some useful tips and examples to help get you started...
Getting subscribers to opt in
The biggest challenge to begin with is building up your mailing list. To do this, you will need to get your blog readers to opt in to receiving your email updates. This is massively important, as GDPR regulation means sending unsolicited emails can land you with a hefty fine.
The simplest way to encourage your audience to opt in is by including a sign up box on your blog. Generally speaking, you should consider every visitor to your blog as a potential lead.  If they are already checking out your blog, they clearly have an interest in your content and would likely be open to receiving email updates. We've included a few examples of how you can encourage more email opt ins below.
Alternatively, if you really want to grow your list, you can also try to include an incentive to get your readers to sign up. Food blog Pinch of Yum offer their readers a free eCookbook when they subscribe to their email newsletter. For some, the promise of a free gift could be the deciding factor of whether or not to sign up!
Drip campaigns
Now that you've started to get your list set up, it's a good idea to think about how you want to kickstart your email strategy. One great way to get new subscribers on board is by using drip campaigns. This is a set of pre-designed email templates which are automatically sent out after a specific event (e.g. signing up to your newsletter.)
One example of where this type of campaign comes in useful is the welcome email. Typically, after a reader subscribes to a blog, they will be sent an email to thank them for subscribing and welcome them on board. Setting up a drip campaign to be sent out across the first few weeks is a great way to introduce your new subscribers to your blog.
Here is an example set of emails you could send over the course of a few weeks:
Thank you for subscribing
Welcome email and introduction to blog
Showcase most popular blog posts
Sign up to social media
Remember, the key here is to find the right balance for your blog and your subscribers. Sending too many emails could act as a deterrent, whereas not sending enough could result in subscribers quickly losing interest.
Another way to improve your drip campaigns is by including personalisation. Using your subscribers' name not only makes them feel important, it also helps you capture their attention straight away.
Other types of Content
It's important to remember that the work doesn't stop after you've completed your initial drip campaign! Use your email list to keep your subscribers engaged and interested in what's going on with you and your blog. Here are some further examples of emails you could send to your blog subscribers...
New blog post alert!
These types of emails are very important in terms of keeping subscribers interested. Tease your latest blog posts by showcasing a short extract in the email and don't forget to include a direct link to the rest of the article so they can keep reading! If you publish a large amount of content, you could consider sending subscribers a weekly digest of your newest articles.
Ultimately, regularly alerting your subscribers about your latest blog content is the best way to ensure they keep coming back and, with an effective strategy, you should notice a rise in impressions over time.
Giveaways or competitions
Hold a competition or giveaway to really get your subscribers ready and willing to engage with you and your blog. Announcing the giveaway in the subject line of your email is a guaranteed way to get your readers excited to open your email and increases the chance of them visiting your blog.
Promotion or product launch
If you have an e-commerce business linked to your blog, or have merchandise for sale, you can use your email campaigns to promote this. Use email to showcase your latest products to an even wider audience. Remember to include lots of attractive product photos, as well as appropriate pricing and a clear link to buy from your site.
Final tips
With all those key points out of the way, here are some of our top tips for all emails, which you can bear in mind when working on your email strategy:
Think about your subject line and snippet text. These are your best (and only) assets when trying to win over readers in their inboxes.
Be sure to send a test mail or get feedback from a colleague or team member before you send. Mistakes are embarrassing and could damage your blog's reputation.
Include a clear CTA (call-to-action.) Every email you send should have a clear intended outcome for the recipient e.g. purchasing a product, reading a blog post, etc. This helps you measure the success of the email.
Avoid image-only emails. These are a great risk, as they could result in your email being deemed untrustworthy and getting sent to spam. They're also larger and can take much longer to load.
Include a sender name. It's nice for your readers to be able to identify where emails are coming from. Anonymity doesn't do much for the friendly impression you're trying to create for you and your blog.
Remember to check out the rest of the Mail Designer 365 Newsletter Academy for even more tips, ideas and examples for your next email marketing campaign.
Until next time,
Your Mail Designer 365 Team
Get started with Mail Designer 365 today
Start your 7 day free trial and use your Mac to create stylish email newsletters for your business.
Compatible from macOS 10.13 onwards