With government restrictions now in place to slow the spread of the coronavirus, times are currently tough for restaurant owners everywhere. As a business owner, this means a change of strategy is definitely needed to help get you through.
Mail Designer 365 has all you need to keep your business going strong through the crisis. Below you will find all of our email marketing resources for restaurant owners to help get your small business online, plus a brand new Design Idea...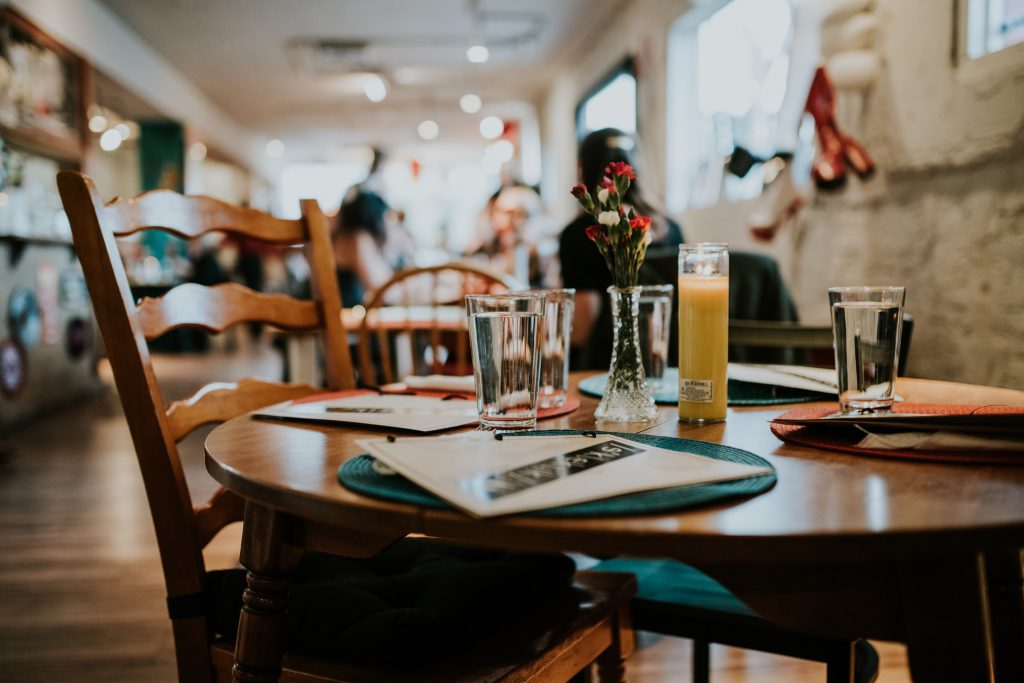 Email Marketing Resources for Small Businesses
The following resources offer you helpful tips and advice for getting your small business online and building an effective email marketing strategy during the coronavirus crisis:
Best Small Business Tools to Help Your Business Survive the Coronavirus Crisis
New: Email Template for Restaurant Owners
We've added a brand new Design Idea to our collection of ready-to-use email templates. Use the La Pizzeria template to advertise a new takeaway service, delivery information, or changes to your menu: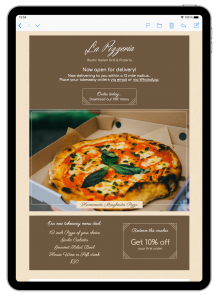 Customisable mailto links allow your customers to place email orders at the click of a button. Fill in your email address and configure the subject line, e.g. "My order" to keep things running as smoothly as possible:
Adapt the template by adding your restaurant's logo, your contact information and images of your delicious food and you're good to go!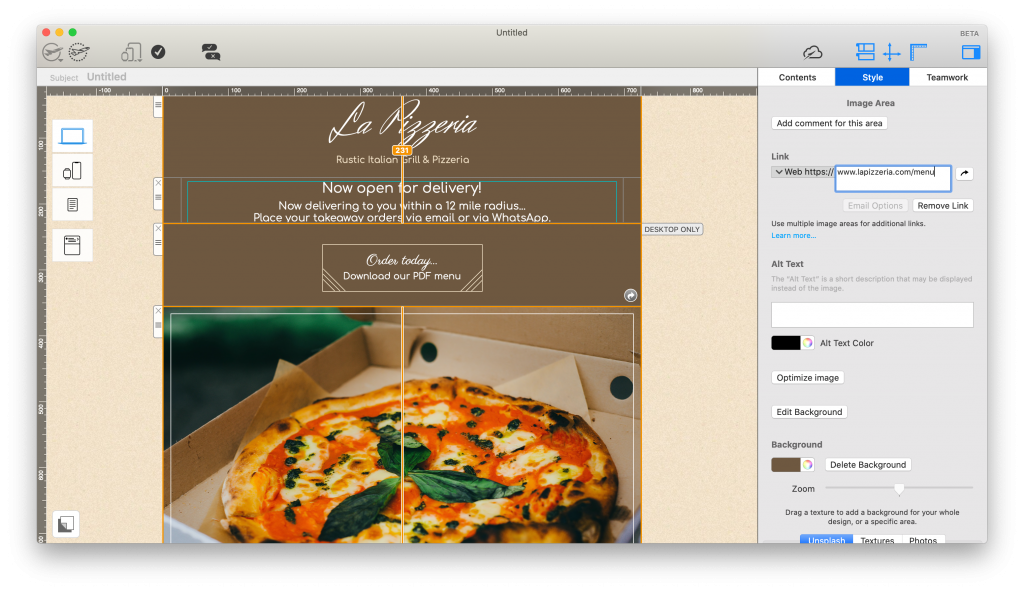 More Survival Tips for Restaurant Owners
Try out these super quick survival tips to take your restaurant online and keep your business going throughout the crisis...
Sign up to a mainstream delivery service - Signing up to an online delivery platform is a great way to gain exposure in your local area. Check which platforms are operating near you, sign up your restaurant, and customers will be able to order from you online.
Launch a special takeaway promotion - Use email and community notice pages to spread the word about exclusive takeaway menu offers you have going on. Advertising it as an at home date night, or an after work treat will certainly be effective for customers missing their favorite restaurant.
Share your recipes via livestream masterclasses - For those who can, this is a great way to keep customers entertained and engaged with your brand during lockdown. You can offer this content for free on Instagram or Facebook live, or sign up to Patreon, where customers can subscribe to your content for a monthly fee.
Encourage regular customers to purchase vouchers - This is a great way to maintain your income during difficult times, whilst also giving customers something to look forward to. Vouchers can be used to purchase food and drink in advance, or to gift to a friend or relative.
Discover how Mail Designer 365 can help your restaurant
Here at Mail Designer 365, we believe email marketing really is for everyone. For more information on how you can use Mail Designer 365 to create email campaigns for your restaurant, check out our restaurants page.
To start sending this email template to your customers and get started with email marketing for your restaurant, sign up to Mail Designer 365 today for free!
Until next time,
Your Mail Designer 365 Team