Success in the wedding industry is all about being seen. In an industry overflowing with talent, you need to ensure your wedding business stands out against the competition.
Whether you're a wedding photographer, bridal make up artist, florist, or entertainment act, coming up with new ways to promote your wedding business should be top of your to do list, as this is what will get you noticed and booked by the happy couple.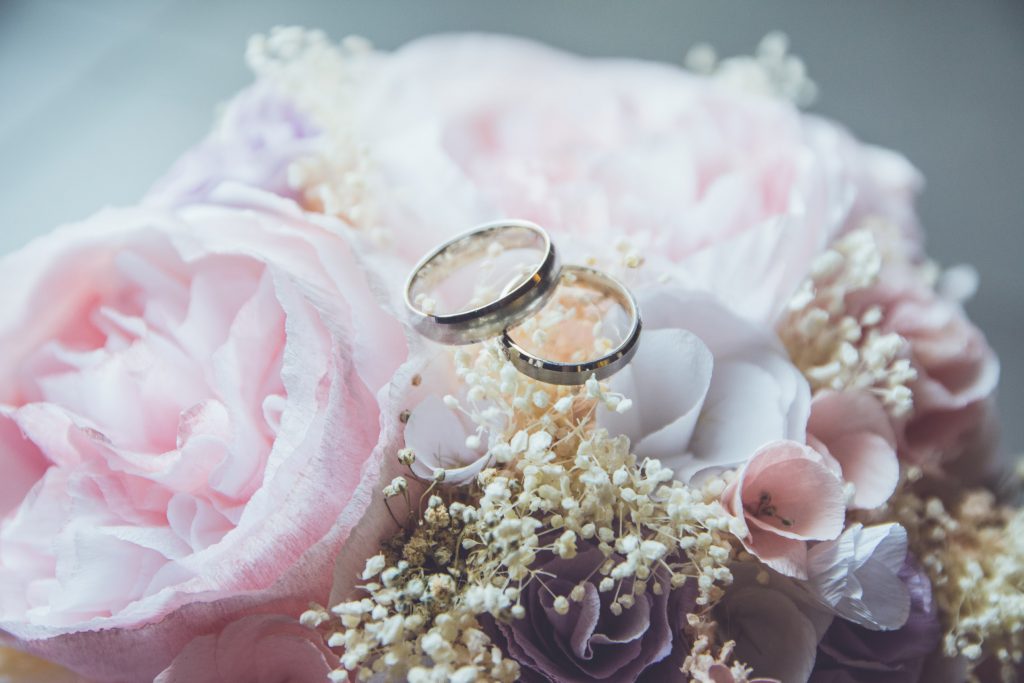 Email is a highly effective and versatile tool for wedding pros that you can use to advertise your services, track bookings, update customers and follow up after the big day. In this guide, we're sharing our insider tips on how you can use email marketing to promote your wedding business and improve your communication with customers.
Benefits of Email Marketing for Wedding Suppliers
Email has many benefits as both a communication method and a promotional tool. Not only is email marketing easy to implement, it's also much more affordable than other traditional advertising routes such as printed media and gives you full flexibility and control. This is especially useful if you have an important update for customers or want to advertise a promotion.
Email Templates for Your Wedding Business
Wedding suppliers are often self employed small business owners. As well as providing an important service, they also have to manage customer enquiries, communicate with clients, and maintain an online presence.
Creating a set of evergreen email templates is one great way to vastly improve communication for your wedding business whilst also saving yourself time. Think about your typical workflow and see which parts you could convert into an email template. Here are some useful template ideas you could try...
Introduction Email
When a customer first enquires on your website or social media page, responding with a friendly introduction email is a great way to make them feel at home.
As well as a brief introduction to who you are and your areas of expertise, you should include a link out to your portfolio and any relevant contact information. Linking your social media profiles is also a good way to expand your following and show potential customers more of your great work.

Pricing Guide
Nowadays it's common practice for wedding suppliers to offer multiple package options for their services, as a way of catering to various budgets. Although this information most likely exists on your website already, summarising it into an email template is also a good idea.
When searching for suppliers, couples will often contact multiple vendors. Having your pricing information available on demand for those who request it is a practical idea.
Tip: The Table Layout tool in Mail Designer 365 allows you to create mobile-optimised pricing tables which allow your customers to quickly compare and decide on a package. Integrate colors and images to make your tables your own and let your brand speak for itself:

Booking form
If you have an online booking or order system, you can also use a stylish email template to share this with enquiring customers. This is much more impressive than sending out a plain text email with a simple link and already gives potential customers a sense of your professionalism.
In this email, you should provide relevant information on how to book and a clear CTA (call-to-action) button to take the customer to your website or booking form.
Booking/Payment Confirmation
Once a booking has gone through successfully, you could also send a confirmation email. This is useful for the customer to keep in their records and will assist them in the planning process.
Here you should confirm which service they have booked, as well as the date they have booked it for. You can also attach an invoice or receipt, depending on your payment system. Remember to include your phone number or email address here in case the customer has any urgent questions for you.

Update Email
Most weddings are planned months in advance, so it's good practice to keep in touch with the couple during the run up to the big day. Email is a great way to reach out if you have any important updates to share, such as:
Questions about the venue
Final arrangements (i.e. preparatory meeting, hair & makeup trials, color preferences, etc.)
Payment reminder
Updates on your progress
Important announcements (i.e changes to the plan, new government guidelines, etc.)
Because these types of update will differ in their nature, it's a good idea to create a standard template with your business logo ready for you to quickly type out a message.
Tip: Mail Designer 365 allows you to set up text styles and save them in your templates. This helps you to ensure your emails are consistent and that you don't need to spend time searching for fonts and styling options. Just type and go! Learn more about text styles.
Feedback Request
One thing which really helps wedding suppliers to get noticed are positive testimonials. Couples on the search for a supplier will be curious to hear about other couples' experiences before deciding whether to even make an initial enquiry.
Create an email template to reach out to previous customers and ask for a testimonial or rating. Setting up an online form on a platform such as Google Forms or Survey Monkey is one easy way to gather feedback which you can then share on your website and with future customers.

More Email Marketing Tips for Your Wedding Business
When creating email templates for your wedding business, it's also a good idea to keep these general tips in mind...
Branding
Your business is a brand and this needs to be present in all your emails. Keep branding elements such as font, color scheme and logo consistent across all your emails to help customers form a better connection with you.
Tip: If you have a website, try to make your emails match up with the branding you use there. This makes the transition much smoother for customers contacting you via your site.
Less is more
Try to link out to additional resources where you can. Filling up your email with too much information can overwhelm customers and cause them to go elsewhere.
Make it look good on mobile
Many of us read our emails on our smartphones. When you create an email template, it's also a good idea to check that it also looks good on mobile devices. Sometimes, you may need to adjust the font or size of images to make it more compatible.
Tip: When creating a design in Mail Designer 365, the app will automatically create a mobile version for you which you can edit separately under the Smartphone view.
Creating Email Templates for Your Wedding Business in Mail Designer 365
If you want to get started with creating a set of email templates for your wedding business, Mail Designer 365 is the place to start.
Use the drag & drop editor to quickly put together a mobile-responsive layout and make designs your own by including branding elements and custom text styles. Once you've created your templates, you can save them in the app to use over and over again for new customers. Simply update the information, add personalization where required, and send via your own email address directly from Mail Designer 365.
Give Mail Designer 365 a try today for free: Download free to use on your Mac.
Until next time,
Your Mail Designer 365 Team
Get more inspirational tips, tricks, and best practice examples in the Mail Designer 365 Newsletter Academy -
your one stop hub for all things email marketing strategy and newsletter design.