New in the latest Mail Designer 365 update: Discover three vibrant new templates for the leisure and entertainment sector. Find out all you need to know about version 2.5.2 in our roundup post...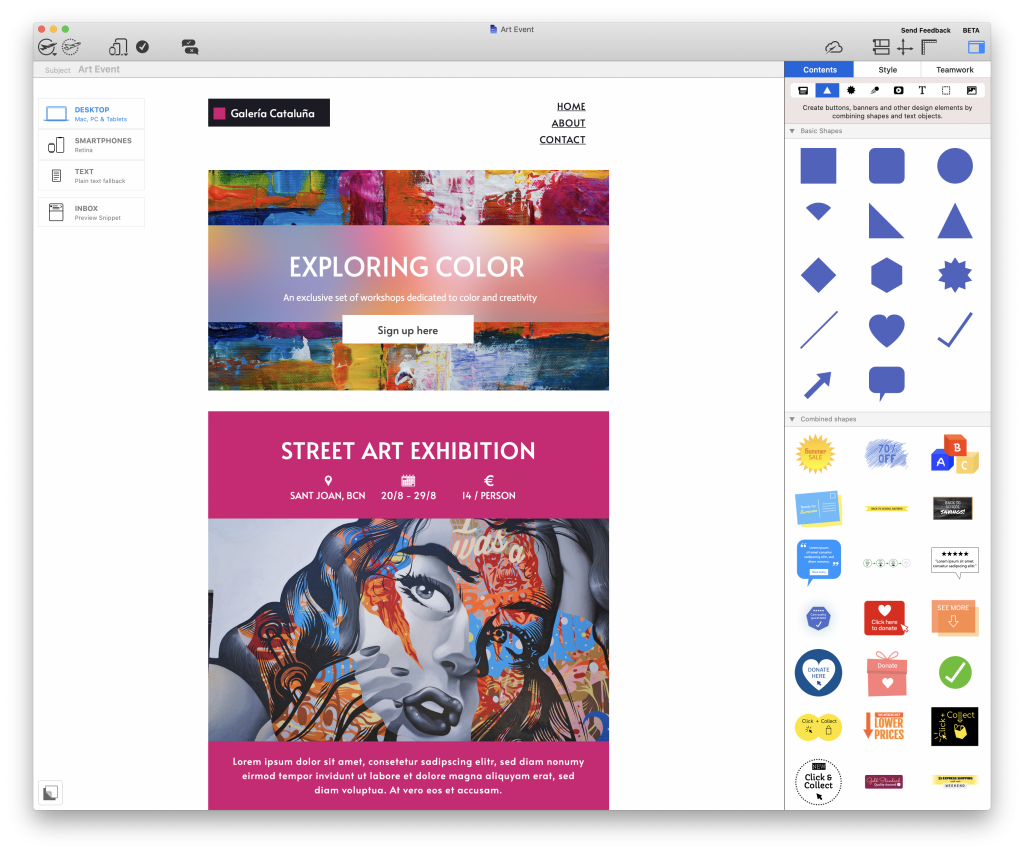 What's New in Mail Designer 365 Version 2.5.2?
With the summer holidays beginning in many countries around the world and many businesses starting to slowly open their doors again, now is a better time than ever to start focusing on revitalising your email campaigns.
This Mail Designer 365 version welcomes three vibrant new email templates, specially designed for the leisure and entertainment sector:
Further Fixes & Improvements
We have also carried out the following fixes and improvements for you:
An issue with the object distribution tool was resolved

A crash associated with using the Touch Bar on MacBooks running macOS 11 or later has been fixed

Improved support for macOS Monterey public beta and future macOS versions

Further performance & stability updates
Start using Mail Designer 365 2.5.2 today
This is a completely free update for all existing Mail Designer 365 customers. To start using version 2.5.2, simply open the app, go to "Mail Designer 365" in the top menu and click "Check for updates."
Tip: Activate automatic updates in your app preferences to make sure you never miss a new version of Mail Designer 365:
Get started with Mail Designer 365 today
Start your 7 day free trial and use your Mac to create stylish email newsletters for your business.
Compatible from Mac OS X 10.11 onwards