With government restrictions now in place to slow the spread of the coronavirus, times are currently tough for bakery owners everywhere. As a business owner, this means a change of strategy is definitely needed to help get you through.
Mail Designer 365 has all you need to keep your business going strong through the crisis. Below you will find all of our email marketing resources for cake stores and bakeries to help get your small business online, plus a brand new Design Idea...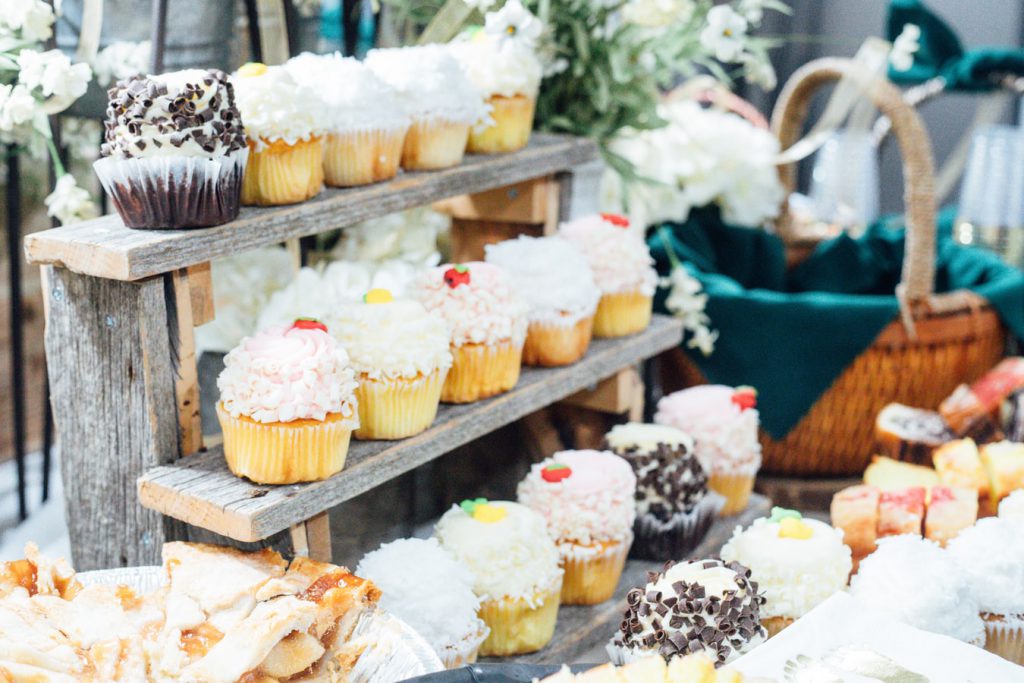 Email Marketing Resources for Small Businesses
The following resources offer you helpful tips and advice for getting your small business online and building an effective email marketing strategy during the coronavirus crisis:
New: Email Template for Cake Stores and Bakeries
We've added a brand new Design Idea to our collection of ready-to-use email templates. Use the Petite Paris Online Order template to encourage email orders, communicate important changes to customers, or show off your stock list: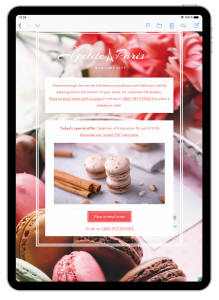 Practical email order form: Help customers place their delicious cake orders faster with a pre-formatted email order form. Simply add your email address, fill in the subject line and tell customers the information you need to complete their order.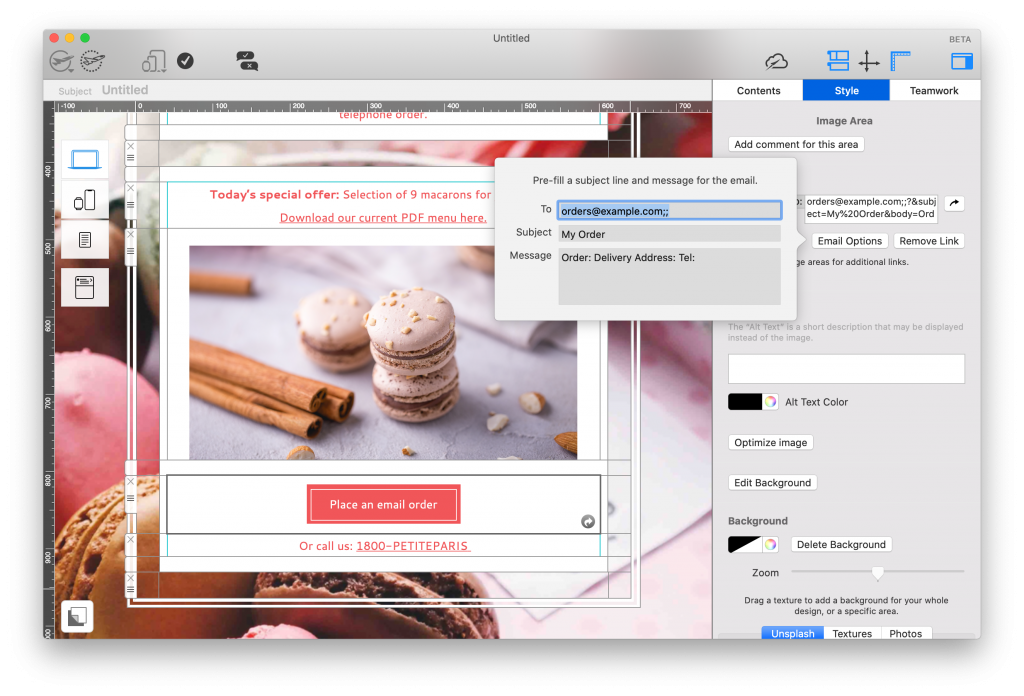 Adapt the template by adding your bakery's logo, your contact information and images of your delicious cakes and baked goods, and you're good to go!

More Survival Tips for Cake Stores and Bakeries
Try out these super quick survival tips to take your bakery online and keep your business going throughout the crisis...
Set up an email order system to sell your products - As your customers can no longer come and browse your store or place orders in person, setting up an email order system is a simple yet effective way for you to continue selling them your delicious products.
Sign up to a mainstream delivery service - Signing up to an online delivery platform is a great way to gain exposure in your local area. Check which platforms are operating near you, sign up your store, and customers will be able to order delicious baked goods from you online.
Improve your social media strategy - Use social media to spread the word about your business and get customers sharing your content online. Running giveaways and promotions is a great way to get more exposure in the long run and helps you regain a sense of community.
Share your top baking hacks via livestream masterclasses - For those who can, this is a great way to keep customers entertained and engaged with your brand during lockdown. You can offer this content for free on Instagram or Facebook live, or sign up to Patreon, where customers can subscribe to your content for a monthly fee.
Discover how Mail Designer 365 can help your bakery
Here at Mail Designer 365, we believe email marketing really is for everyone. To start sending this email template to your customers and get started with email marketing for your cake store or bakery, sign up to Mail Designer 365 today for free!
Until next time,
Your Mail Designer 365 Team
Get started with Mail Designer 365 today
Start your 7 day free trial and use your Mac to create stylish email newsletters for your business.
OS X 10.11 - macOS Big Sur