Just landed: Mail Designer 365 version 1.1.1 - and just in time for Christmas too! This update offers you an exciting new nested list feature, new graphics, important app improvements, and more!
There's still time to email Santa your Christmas list thanks to the brand new nested lists feature in Mail Designer 365! Explore 8 different list styles to break up long blocks of text into short and effective chunks of information. This is how it works:
Enter your text into a text layout block
Highlight the first line of your list and choose a list style from the "Style" tab in the sidebar menu.
To create an indentation, hit enter to make a new line, and then hit the ⇥ key.
You can then highlight this line and, if you wish, choose a new list style to distinguish from the first line.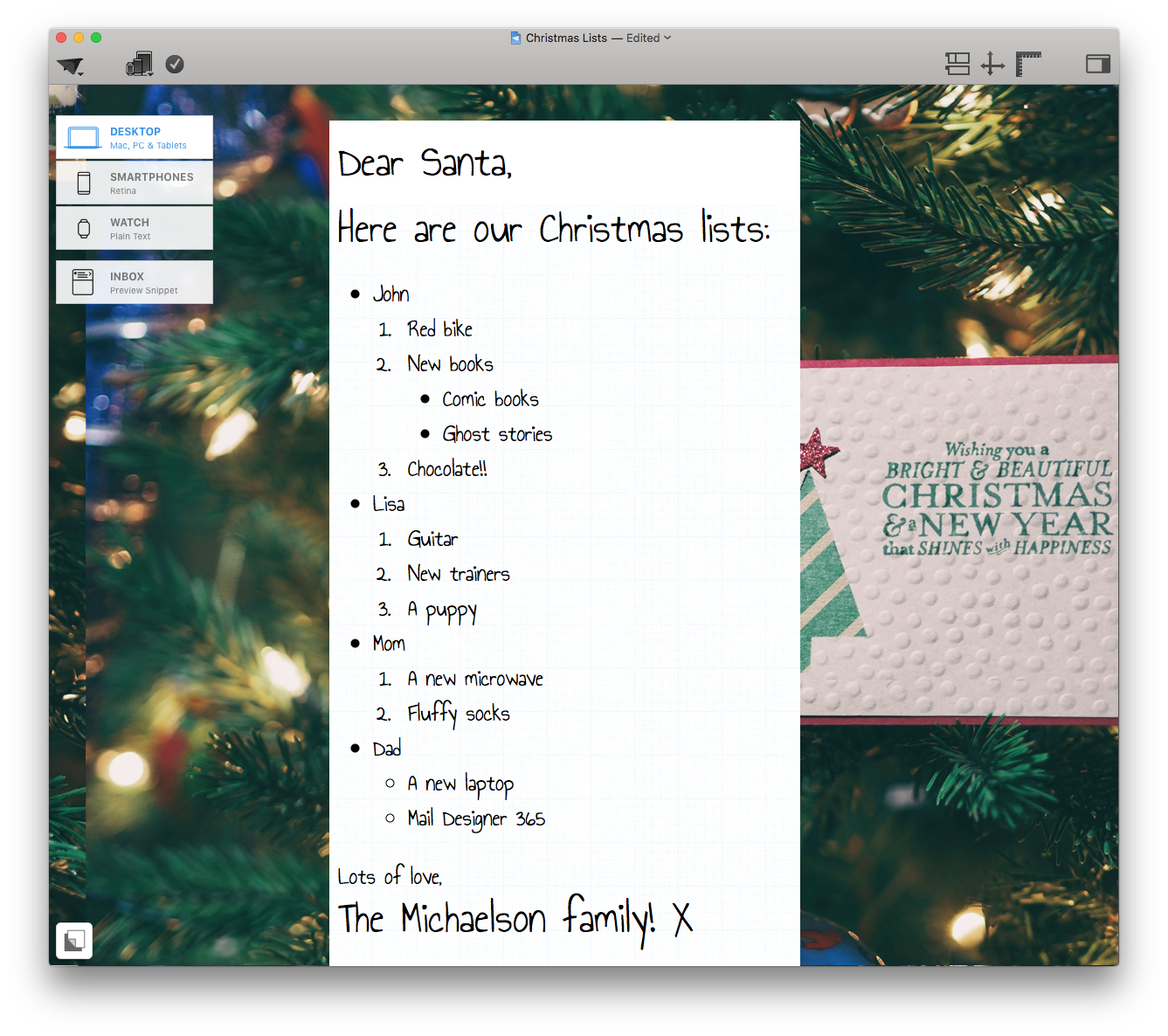 Get ready for the new year! We've updated all of our calendar graphics to 2018 to bring you up to date so you can start designing for the coming year. To find the new graphics, head to the "Contents" section of the sidebar menu and click the "Graphics" icon, or alternatively, you can use the keyboard shortcut ⌘ + 3 for quicker access.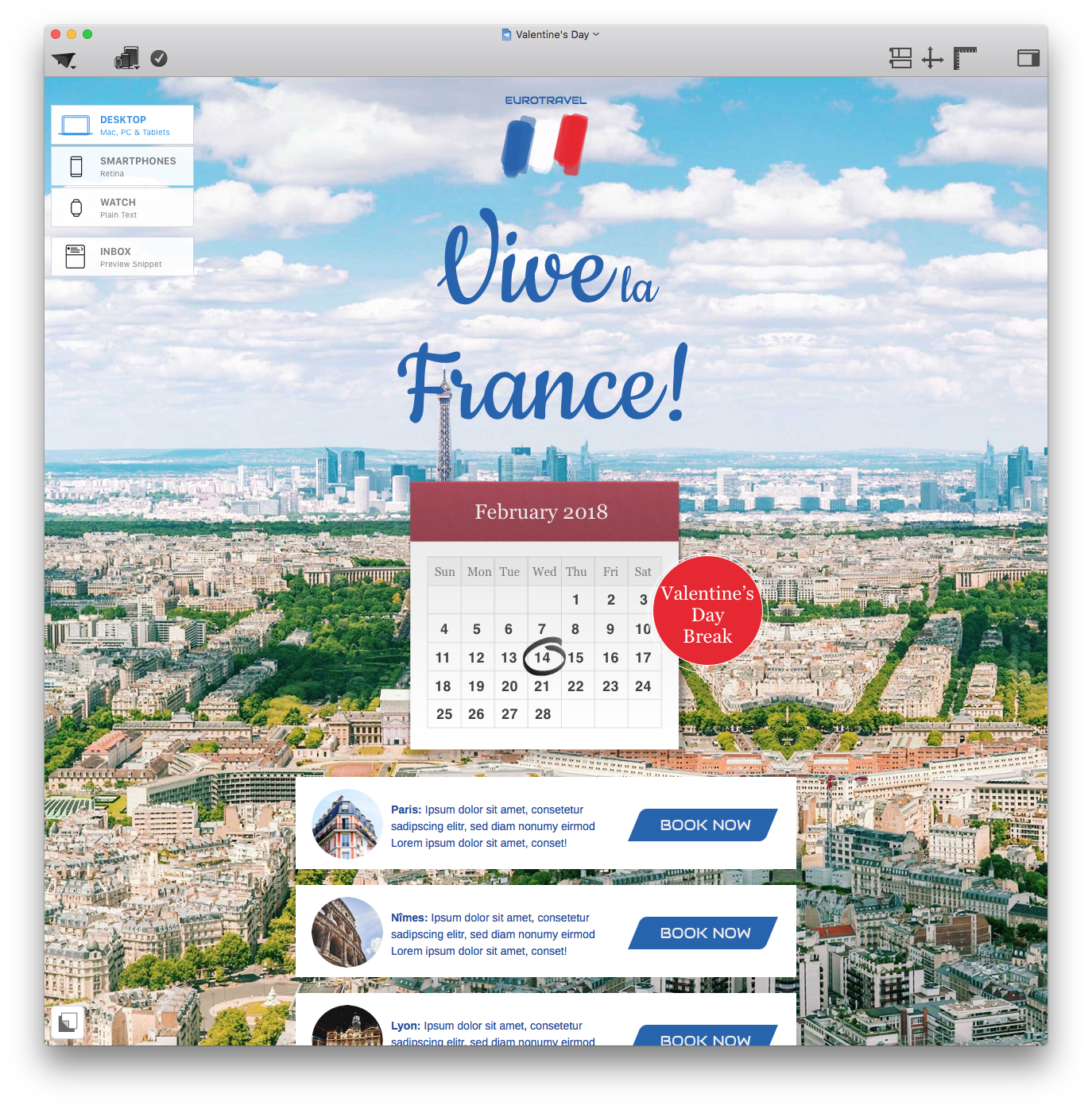 We're always working on ways to improve the HTML export feature for you. As part of the 1.1.1 update, you now have access to a brand new HTML feature which allows you to set all links to open in a new window. When you've finished your creation, click on "File" > "Export to HTML" and check the box to "Open links in a new window."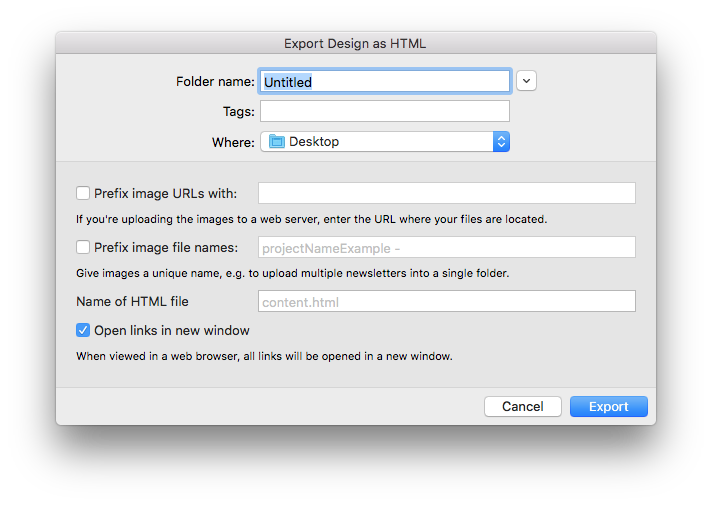 Gmail web-app rendering has been improved
We fixed a bug which could occur when resizing and rotating shapes
We've removed some photo backgrounds from the textures tab which you can now find via the Unsplash search
⌘ + A is now working correctly again to select all text
Individual GIFs no longer show a duplicate retina warning
We have fixed a crash that could occur when closing a design before saving
We hope you will start to explore all of these great new features straight away. If you purchased Mail Designer 365 from our website, click Mail Designer 365 and select check for updates from the the drop down menu to make sure you are up to date. If you purchased from the Mac App Store, please check the updates menu there for your free update.
If you have suggestions for feature updates or improvements, let us know. We'd love to hear your feedback.
Stay creative!
Your Mail Designer 365 Team