Keep up to date with all the latest features in
Mail Designer 365
Mail Designer 365 is constantly improving for you. Here are some highlights of the biggest new features we've added to help you create the best HTML email newsletters on your Mac.
Newly added to Mail Designer 365
Blend Modes: Image layering effects for your HTML email newsletters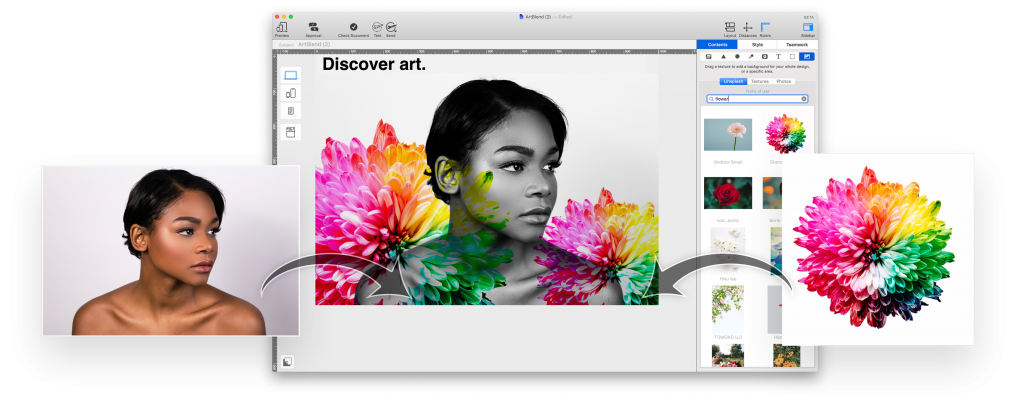 Explore endless combinations of color, gradient and definition to give your designs character. Use Blend Modes to produce studio quality image effects to rival the best graphic designers. Experiment and compare different Blend Modes using the hover preview function and create the perfect effect for your email design.
NEW › 24 Blend Mode effects
NEW › Apply Blend Modes to photos, shapes and graphic elements for amazing effects.
Dynamic Design Updates: Stylish HTML email templates for every occasion
We're always updating our library of 100+ Design Ideas to give you the material you need for sending amazing email newsletters. All Design Ideas are now hosted directly from my.maildesigner365.com; meaning we can add new designs and update existing ones much faster. Enjoy instant access to the latest email templates and up to 65% faster app downloads.
NEW › Dynamic Design Updates for 100+ Design Ideas
NEW › Ready-to-send email templates for every use case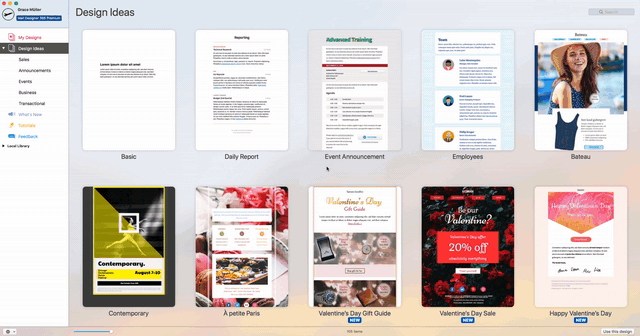 Approval: Productive teamwork tools for your email design workflow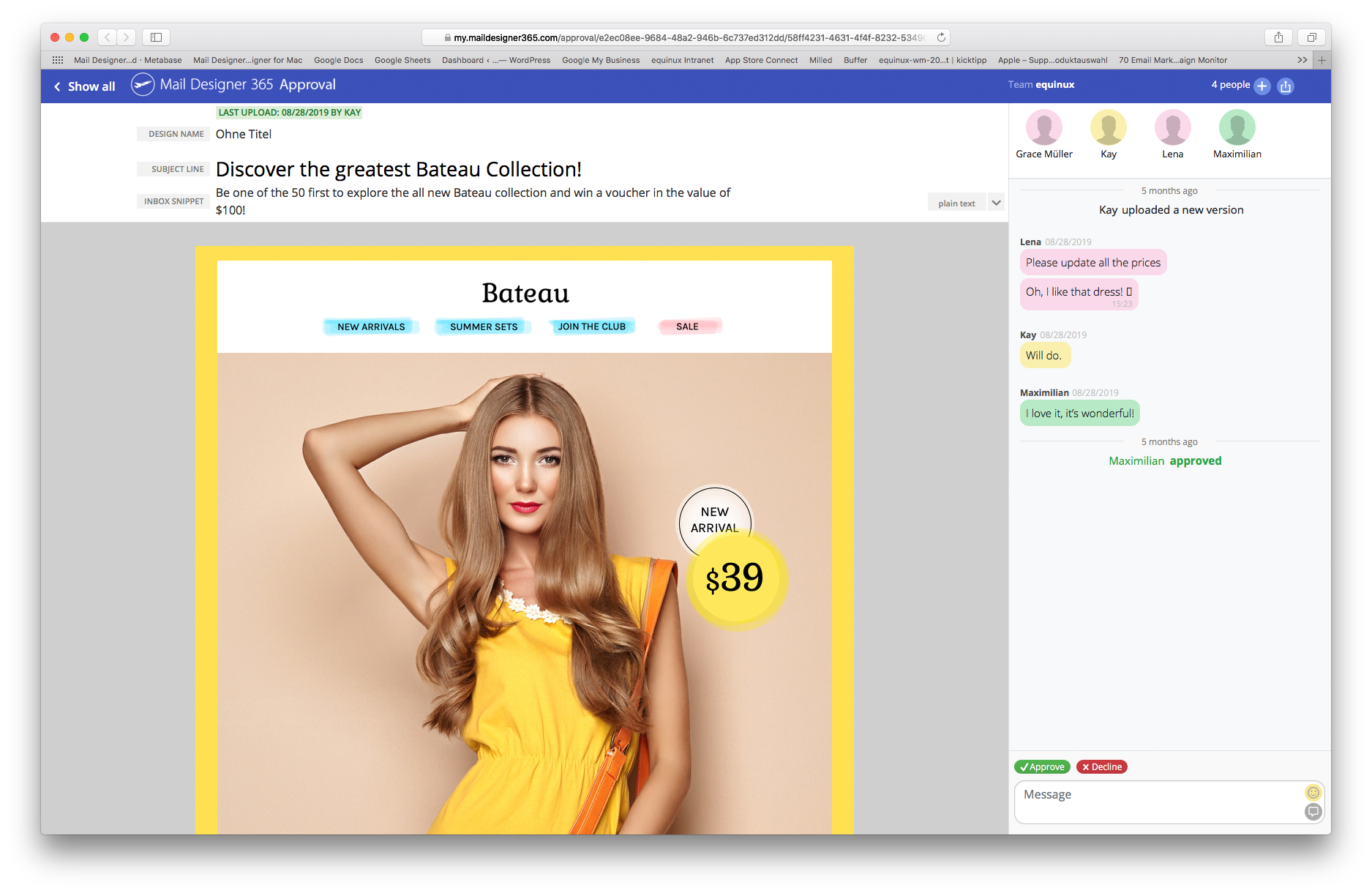 Use
Mail Designer 365 Approval
to share email design drafts with your team. Get comments and feedback on designs from team members and approve or decline campaign drafts all via one web-based platform.
NEW › Share Mail Designer 365 designs with your team via Approval.
NEW › Web-based feedback platform for Mac, iOS, Windows, Android, etc…
Image effects: Apply top grade visual effects to your email newsletters
Turn heads with incredible pro image effects. Bring color to your designs with 8 pop art style Duotone filters or sophisticated light and dark Vibrancy effects. Adjust tone, color, and saturation with just one click and apply professional effects to your newsletter images.
NEW › 8 colorful Duotone filters
NEW › Light and dark Vibrancy effects (as seen in iOS)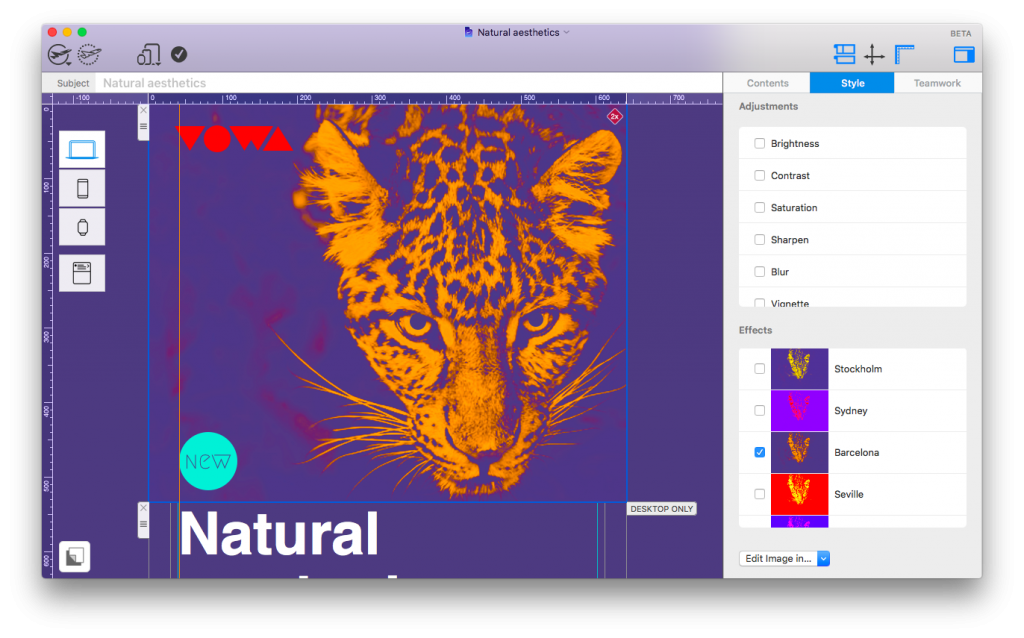 Tables: Smart, professional table layouts for email newsletters
Use the Tables features to integrate smart, mobile-optimized table layouts into your email newsletters. Create eye-catching pricing tables, practical project status reports, and useful comparison layouts for every use-case. Easy to use WYSIWYG editor helps you to configure your ideal table in seconds.
NEW › Professional table layouts for your newsletters
NEW › Mobile-responsive card layouts for smartphones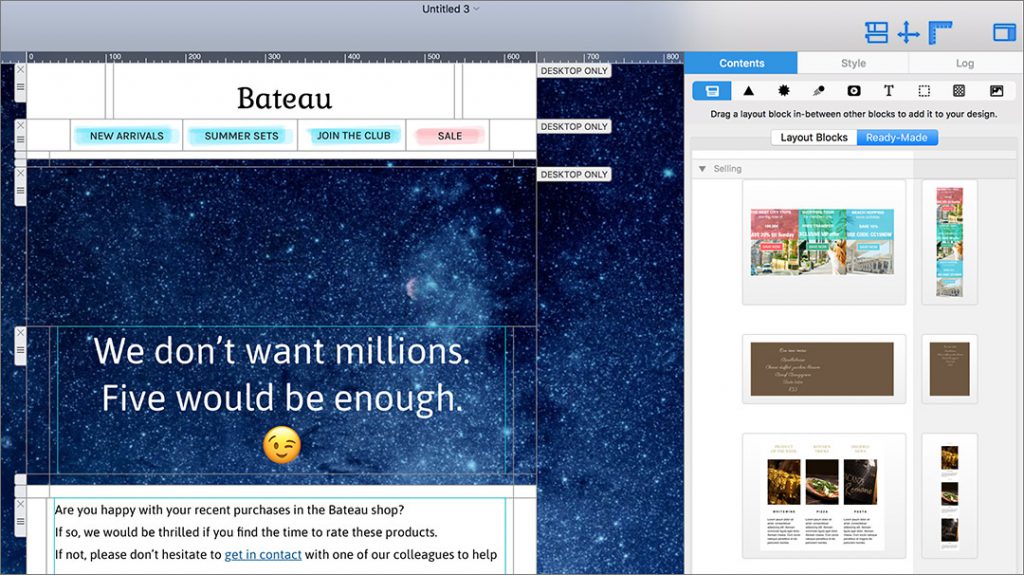 More flexible layout block options plus save & re-use feature
NEW › Discover even more layout block styles for text, image, tables, etc.
NEW › Save custom layout blocks to use again & again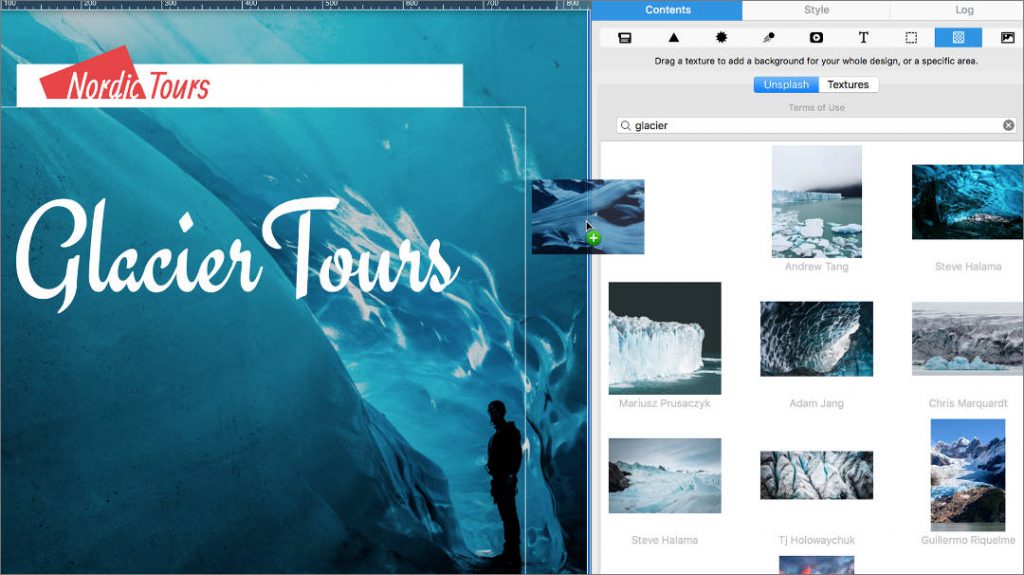 Thousands of high quality stock images for your designs
NEW › Browse the entire Unsplash collection for the perfect photo 
NEW › Use the in app search to access license-free images for all purposes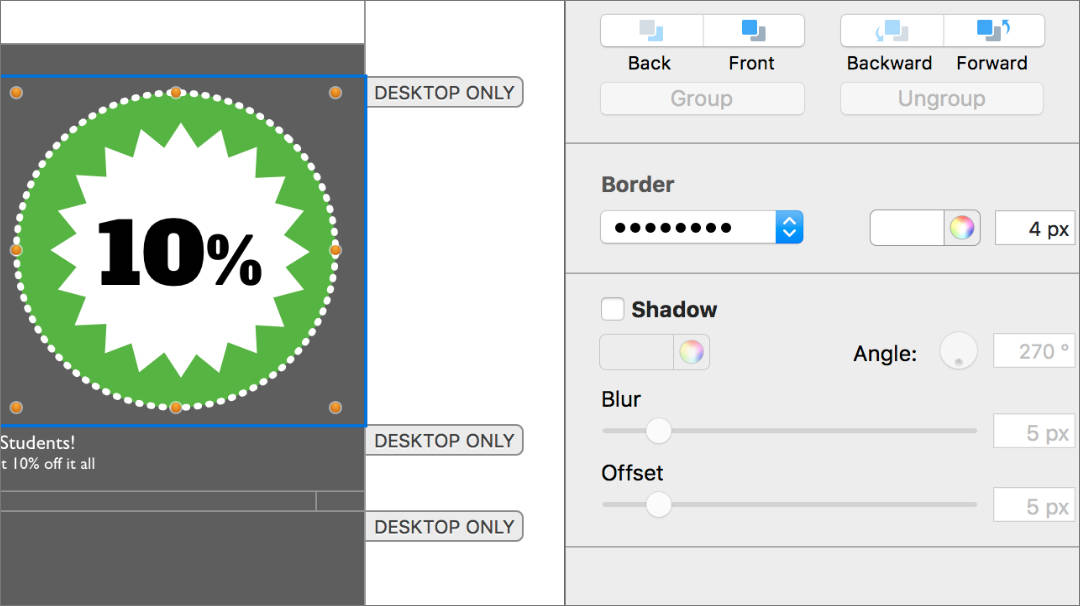 Achieve more with new style options and creative tools
NEW › Border styles and shadow & alignment tools for graphic elements 
NEW › All caps and mobile-only text styles plus 100s of web fonts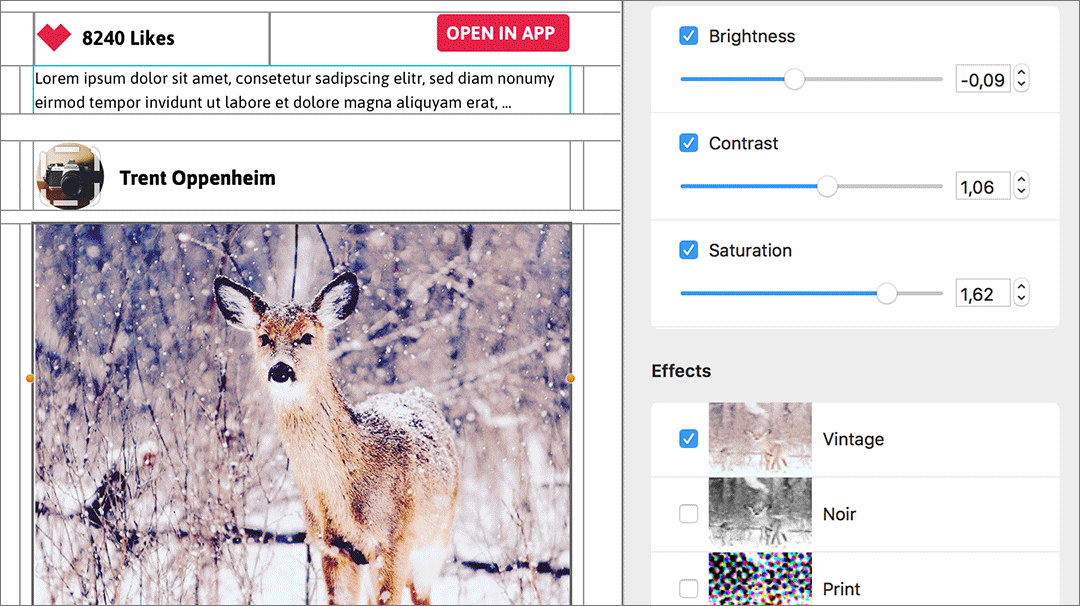 Advanced image editing tools available in the sidebar
NEW › Crop, rotate, and resize images inside Mail Designer 365
NEW › Adjust sharpness, opacity, saturation, contrast, etc…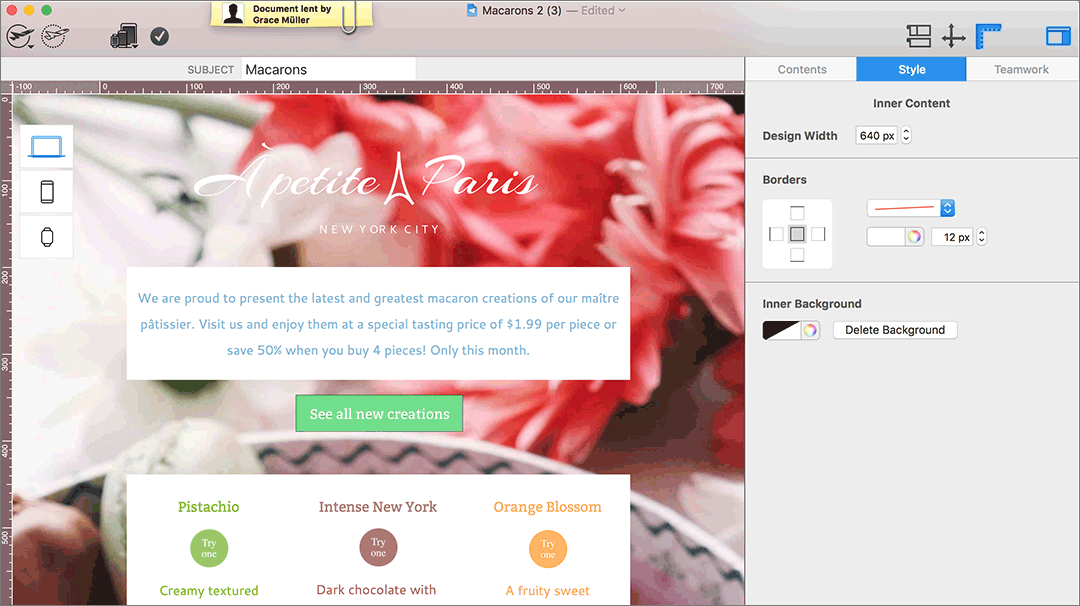 Create standout design borders for a unique edge
NEW › Add a stylish border to your email design 
NEW › Explore tools for inner background editing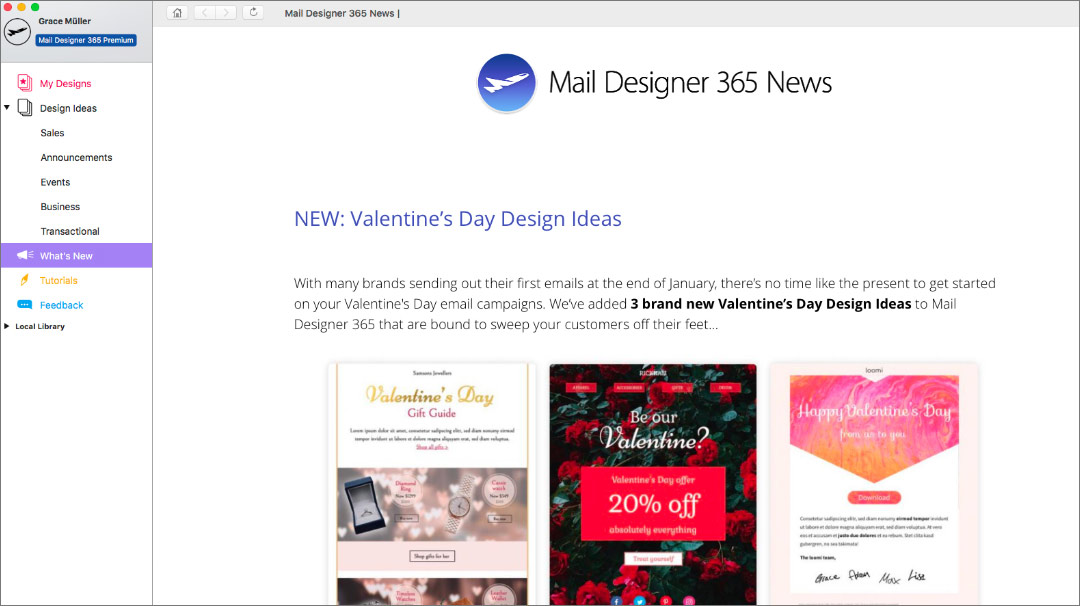 New and improved UI and Mail Designer 365 News
NEW › New and improved UI with practical sort feature
NEW › Stay informed about all the latest Mail Designer 365 news
Make the most out of Mail Designer 365
Still using Small Business? A Business or Business Premium plan offers you access to all the latest design features.
Cross-upgrade to get the best out of Mail Designer 365.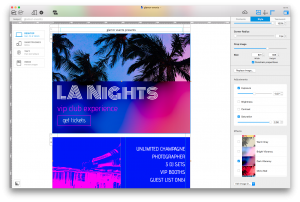 Vibrancy & Duotone Effects
(Business Premium)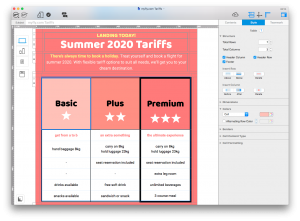 Table Layouts
(Business Premium)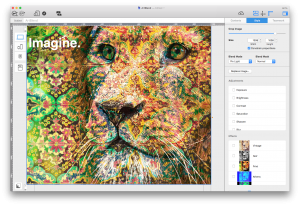 Blend Modes
(Business Premium)