It's no secret that a good email marketer always needs to be two steps ahead in terms of planning. Having your email content mapped out is a good way to stay motivated and reach your marketing goals.
With this in mind, now is a great time to start looking at your email marketing plan for 2023. When deciding on your campaign ideas for the year, it's useful to have a clear overview of all key events taking place over the next 12 months. This will help you create email content which is relevant and interesting to your target audience.
We've created some handy resources to help you get started with your email marketing planning for 2023, available for you to download free:
Digital weekly email campaign planner - with important dates marked and space for planning your upcoming email campaigns
Email marketing calendar - 2023 email marketing calendar packed with all key dates
2023 marketing resources delivered directly to your inbox
Enter your email address below to unlock access to your 2023 marketing calendar and campaign planner!
There was a problem registering your email address.
Please check and try again.
Thank you for registering! Please check your email inbox for your free 2023 marketing calendar and email planner.

Make the most of your free resources:
Once you have downloaded your free 2023 marketing calendar, you can skim through all the most important dates, holidays and sales periods coming up in 2023. Use these dates and any others you want to include to fill out your  2023 email campaign planner.
Throughout the year, you can carry on noting down todos, campaign ideas, important links, etc. and keep track of all your campaign planning in one useful document. We've already provided you with some useful links to help you get started.
How to get started with your first campaign
Build your email newsletter using the creative tools in Mail Designer 365.
Upload design drafts to Mail Designer 365 Approval to get feedback and ideas from your team members.
Once your team has approved your campaign, you can go ahead and export directly to use with your ESP.
Want more inspiration for 2023? Keep reading to discover more unique marketing opportunities your business can get involved in this year…
12 dates you need in your 2023 marketing calendar 
Every year has those key marketing dates that a marketer can't do without, such as Valentine's Day, Halloween, "Black Friday", etc. What really sets your business apart from the rest is getting involved with unique holidays and events that keep your campaigns fresh and interesting to your target audience.
Here's a monthly breakdown of exciting events coming up in 2023 that you can adapt for your own creative campaigns.
January 11th - International Thank You Day
January 11th is International Thank You Day and poses the perfect opportunity for your business to show your gratitude to customers in whichever way you see fit.
One idea could be to launch a "thank you" sale or promotion, allowing customers to save money after the costly holiday period. You could also hold a special event in store, offer a free gift with every purchase, or simply send out a warm thank you email to all your subscribers. Tip: Here are some great ideas for thank you emails.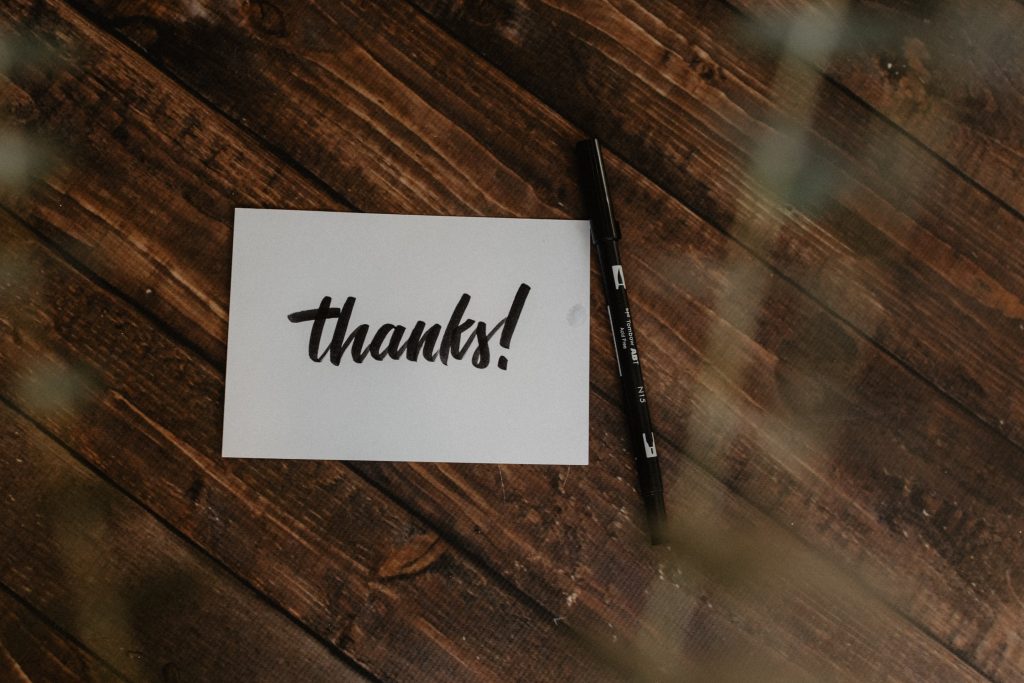 Say thank you to your customers this January on International Thank You Day
February 20th - Start of Carnival Season
Traditionally, in Christian countries, Carnival is known as a pre Lent celebration (the time leading up to Easter.) However, Carnival events are celebrated today by people of all backgrounds and are a great excuse to dress up, take to the streets and have some fun.
Carnival Season presents many opportunities for email marketers and potential email campaign ideas range from travel tips, events, costume and fashion inspiration, hair and make up services, street rood recipes, etc.
Incorporate the Carnival spirit into your email designs by opting for bold. bright colors and eye-catching fonts.
March 25th - Earth Hour
There's never been a more important time to raise awareness about climate change and sustainability. The Earth Hour movement is all about taking time out to reduce our impact on the planet and switching off the lights to reduce global energy usage.
There are so many ways your business could get involved in raising awareness for this cause, for example by using your platform to share tips and ideas and to get the word out there. The Earth Hour website also has plenty more ideas and resources for you to explore.
April 23rd - UNESCO World Book Day
Everyone loves a good book! Celebrate the power of reading by recognising World Book Day in your email campaigns this year, whether you have a book to promote yourself, are selling books in your store, or want to advertise a reading event.
World Book Day is also a great opportunity for a charitable campaign, such as raising money tor reading-related causes or holding a book drive for disadvantaged communities.
May 15th - European Song Contest Final
This year, the ESC final will be taking place in Liverpool, as the UK host for last year's winners, Ukraine.
Eurovision is a major celebration of diversity and culture and is also a great excuse for a party! Campaign ideas could include holding a Eurovision themed event at your venue or sharing tips and party ideas for customers watching at home.
June 1st - LGBT Pride Month begins
In the USA, and many other countries worldwide, June 1st signifies the beginning of LGBT Pride Month. During this time, events and parades are often held to celebrate LGBT people and promote tolerance and equality.
In recent years, more and more businesses have been getting involved and showing their support for the LGBT Pride movement. Whether that be for their LBGT members of staff, LGBT customers, or simply to demonstrate the company's overall values.
Perhaps you also want to take this opportunity to hold a special Pride event, give LGBT voices a platform, or simply share a few words with your email subscribers about the importance of acceptance and tolerance.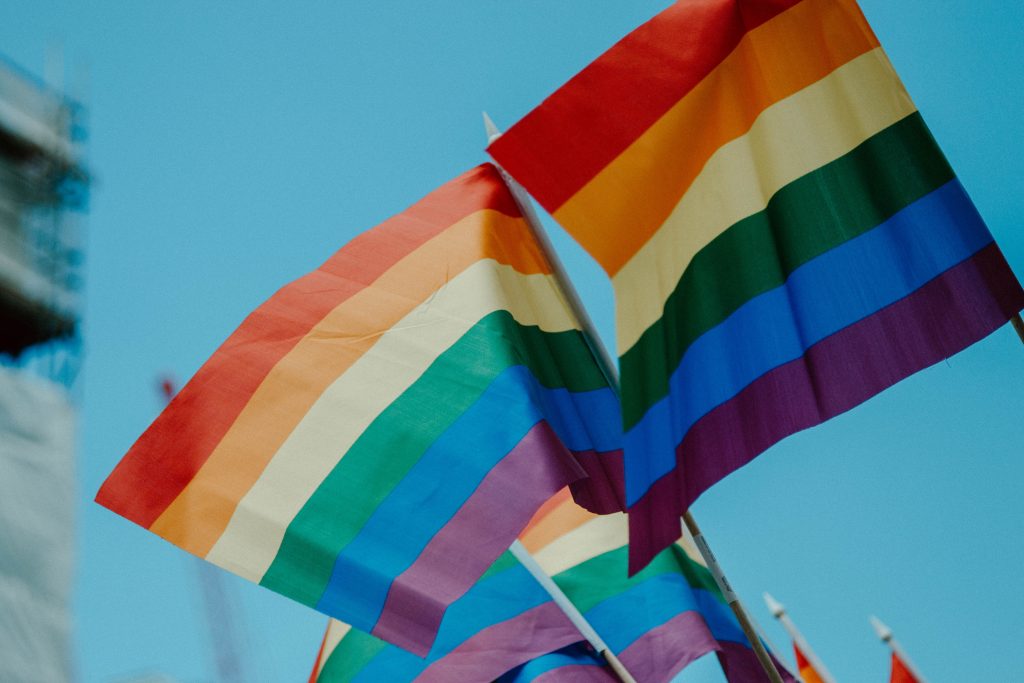 Outline your business's core values this Pride Month by promoting tolerance, acceptance, love and equality for everyone
July 20th - FIFA Women's World Cup
There's not much that unites people in the way that football does and the World Cup is always a great opportunity to provide special email content for your subscribers. Whether you're helping them prepare to watch the big game at home with friends and family, or hosting your own viewing party.
August 8th - International Cat Day
Cats are an internet sensation and a funny cat meme or video can be the ideal addition to liven up an otherwise standard email campaign. Of course, if your business is related to cats in any way, or you are a cat charity, then this is also a very important date for your diary.
September 8th - Start of the Rugby World Cup
Rugby is hugely popular in Europe and many other countries worldwide, including Australia, New Zealand and South Africa.
This major sports event will take place in France and is set to run up until October 28th. The tournament could present a unique marketing opportunity for your business: Think live stream events, viewing parties, travel offers, sporting equipment sales, etc.
October 10th - World Mental Health Day
The importance of taking care of your mental health is something which is being emphasised more and more. World Mental Health Day allows your business to use your platform to raise awareness.
You could run a social media campaign inspiring people to open up and support one another, or set up a charitable campaign encouraging donations to leading mental health organisations. Alternatively, sharing tips and resources on dealing with common mental health problems is another useful way your business can help show support.
November 25th - Small Business Saturday
Everyone's heard of Black Friday but have you heard of Small Business Saturday? As the name suggests, this is a day to show support for small, independent businesses in the run up to the holiday sales season.
If you are a small business owner, this is a great focus for your main seasonal sales campaign to drive more customers to your physical store or website.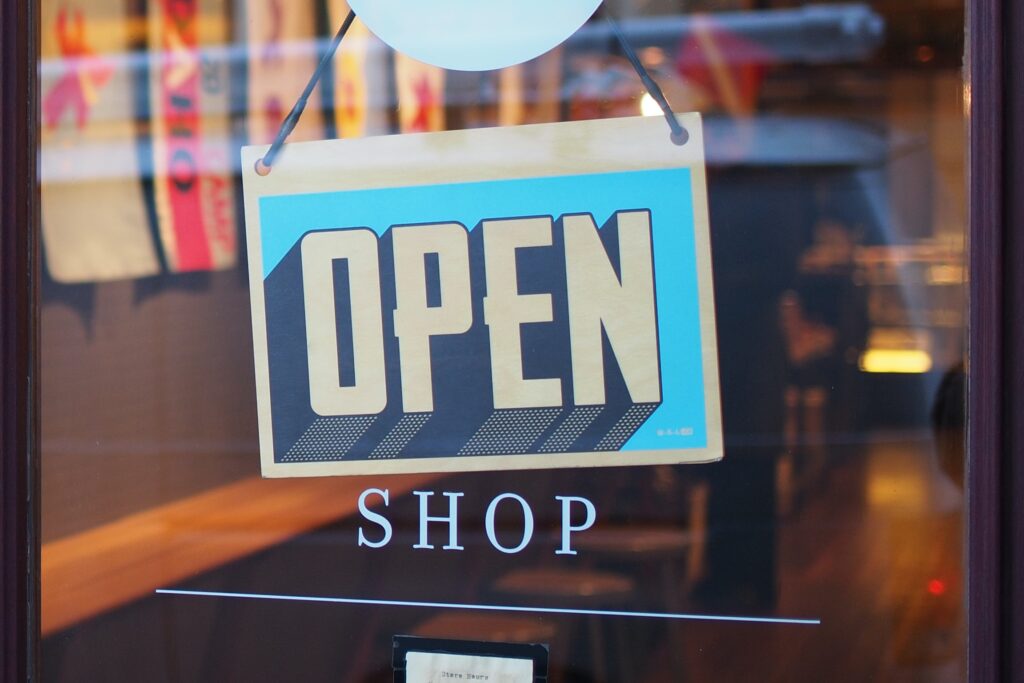 Taken from the US Chamber of Commerce website:
"Small Business Saturday... encourages consumers to support local businesses by shopping small. American Express launched this shopping holiday in 2010, at the height of the Great Recession, as a way of redirecting holiday shopping to local stores. A decade later, it's observed in all 50 states, and in 2011, the Senate passed a resolution recognizing Small Business Saturday."
December 6th - St Nicholas Day
St Nicholas Day is a Christian celebration based on the origins of Father Christmas. The holiday is celebrated in many countries throughout Europe, including France, Germany and Belgium, and provides a chance for your business to get super festive in early December. Especially if you have a big target audience in Europe, holding a sale or special event around this time could be a great warm up for Christmas.
Getting started with Email Marketing in 2023
We hope we have given you some ideas and inspiration for your 2023 email marketing calendar. Alongside the regular holidays and events in your planner, these events should give you some fresh and interesting new subject matter to create engaging emails with in 2023.
Don't forget to enter your email address to get our free resources for your 2023 email marketing calendar delivered straight to your inbox. The extensive email campaign planner and downloadable events calendar are both completely free and a great way for you to get your campaigns organised this year.
Need help building awesome email templates to use with your campaigns? Check out Mail Designer 365. Sign up free today to discover all the Design Ideas, creative tools and resources you need to create amazing emails in 2023…
Until next time,
Your Mail Designer 365 Team
Get started with Mail Designer 365 today
Start your 7 day free trial and use your Mac to create stylish email newsletters for your business.
Compatible from macOS 10.13 onwards
Get more inspirational tips, tricks, and best practice examples in the Mail Designer 365 Newsletter Academy -
your one stop hub for all things email marketing strategy and newsletter design.