We want to help you shape up your email designs!
Shapes can be helpful in grabbing attention within your email or newsletter campaign. You can also use shapes as buttons.
To help you get started quickly, we've included several helpful buttons and shapes as vector graphics.
Mail Designer 2 is always here to make it easier for you to edit your newsletters and emails. 
Vector Graphics
We included several buttons and shapes as vector graphics.  You can group and regroup your content to make it easier for you do some adjustments in your email and newsletter campaigns. Once you are finished with your adjustments, remember to regroup all the objects.
If you drag the object to your desktop, Mail Designer 2 automatically creates a png image. You can store the image so your can reuse it for next time.
Note: It is important to reveal the group in order to edit the details of an individual object (group: alt-cmd-G / ungroup: alt-shift-cmd-G). 
Ready to get in shape?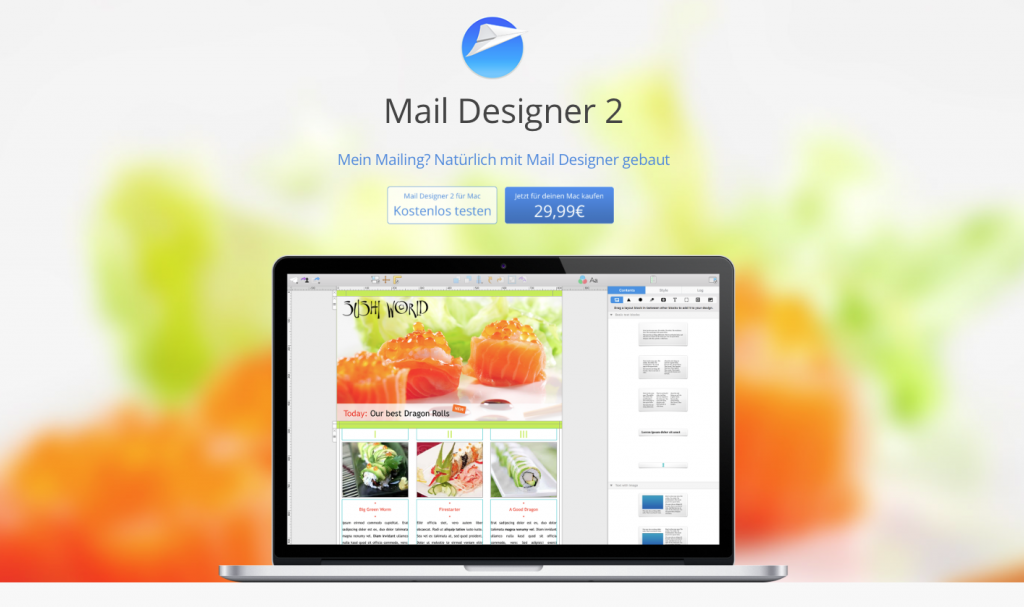 If you like Mail Designer 2, we'd appreciate a short review on the Mac App Store.
To get the latest version of Mail Designer, click here.
If you have any questions or comments for Mail Designer 2, please contact us by clicking here.
Until next time,
Your Mail Designer 2 team