Apple have just announced brand new macOS 13 Ventura and it is set to introduce some major new features to the Mac when it's released this Fall. Among these features is an exciting new feature-set for their native Mail app.
Following on from last year's introduction of Mail Privacy Protection to the Mac, Apple have spruced up Mail even more under macOS Ventura. The new Mail features are set to vastly improve email productivity and even serve as a potential lifeline against email fails - if you're fast enough!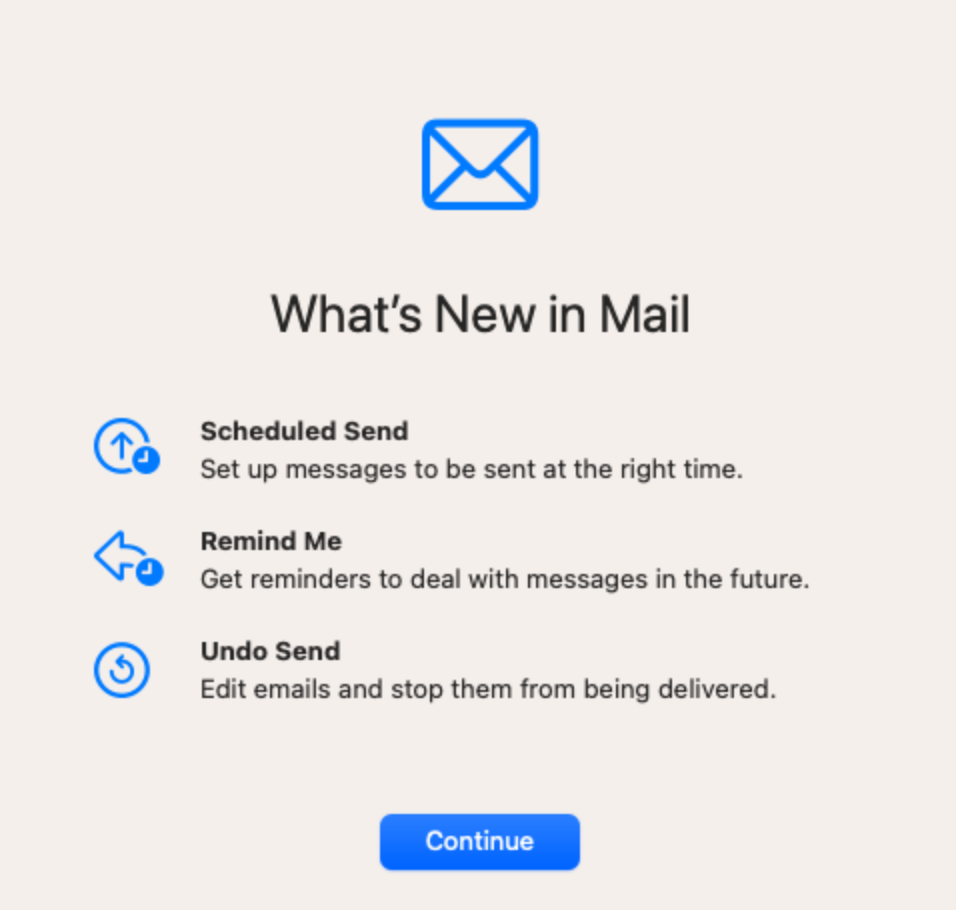 Discover all the new Mail features coming to macOS 13 Ventura below.
New Mail features coming to macOS Ventura
Send later
Apple describe their new Scheduled send feature as a way to ensure emails are sent at the "perfect moment."
With this new addition, Apple Mail is joining the likes of Gmail and Office 365 by offering users basic scheduling tools - potentially great for smaller email campaigns or internal announcements.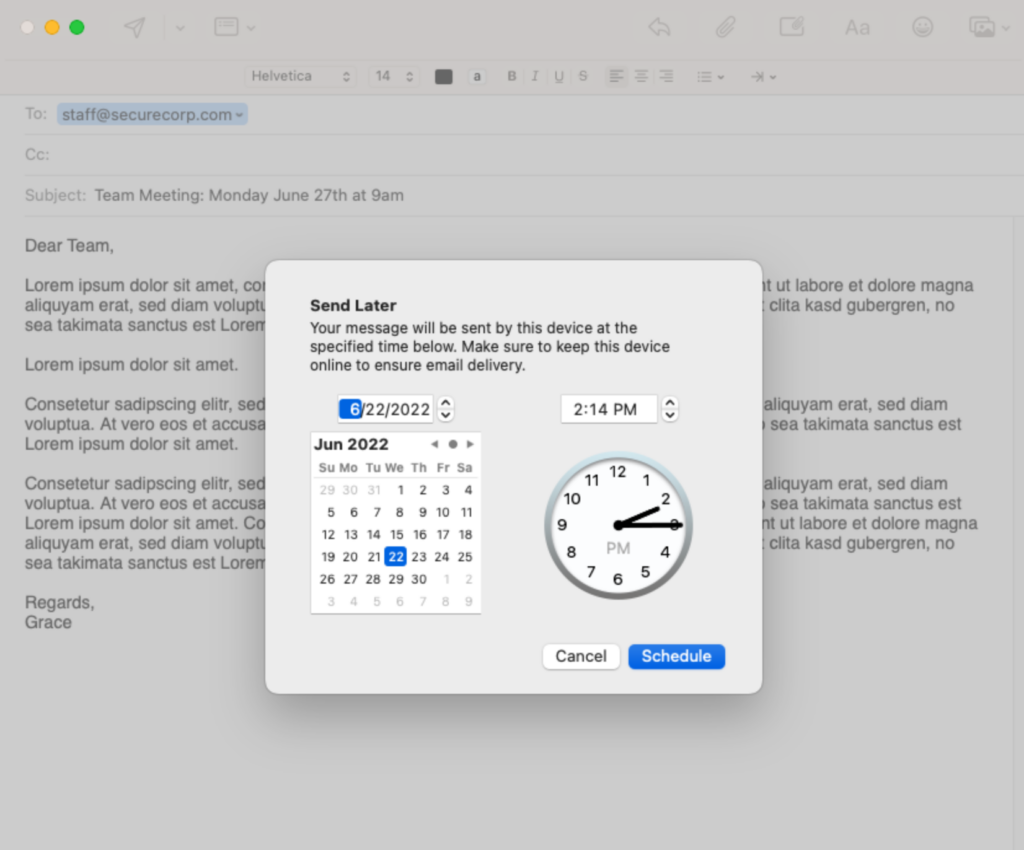 Remind me
We all know how it goes: You open an important email on the go and can't take action right away. 9 times out of 10 we then end up forgetting about it until it's too late.
Apple's new Remind me feature allows users to set up custom reminders for received emails and specify a date and time to have them reappear in their inbox.
Furthermore, these emails will also receive a unique "Remind me" tag for faster access in your inbox sidebar:

This isn't all about replying to emails. We're also excited to see how this new feature could potentially offer an extra dimension to your email's CTA (call-to-action). Running a time-sensitive promotion? Advertising an event? Sharing important info with customers or staff? If you know the bulk of your recipients use Apple Mail, why not include a hint about the Remind me feature under your CTA as a fun experiment.
Undo send
Another long awaited feature in Apple Mail is the Undo send feature (also already available in Gmail.)
Perfect for typos, errors, wrong recipients, and the like, this feature allows the user to quickly recall an outgoing email in just one click.
The catch? Currently, you only have a 10 second window to retract your email before it's delivered. We're excited to see whether Apple also take a similar route to Google and introduce an adjustable review window further down the line. Currently, Gmail users can set the time period to recall an outgoing email up to 30 seconds.

Mail Designer 365 and macOS Ventura
So far, initial tests have shown that Mail Designer 365 is working well with the current macOS Ventura Developer Preview.
We look forward to sharing more information with you about this closer to the official macOS 13 Ventura release in fall.
For direct access to news and information regarding the app's compatibility and to be the first to know about new updates and features, make sure to register for our email newsletter!
There was a problem registering your email address.
Please check and try again.
Thank you for registering! Please check your email inbox.
We've just sent you an email for you to confirm your email address, if you haven't already.
Get started with Mail Designer 365 today
Start your 7 day free trial and use your Mac to create stylish email newsletters for your business.
Compatible from Mac OS X 10.11 onwards