Shapes are a great way to spice up your email newsletters!
Want to shape up your emails and newsletters? Mail Designer 2 will help you get in shape!
Buttons, banners, and badges – can all be created and edited directly within the Mail Designer 2 app. 
With the Shape Tools, you have a set of shapes for designing your own eye-catching graphic elements. Just click on the little triangle on your palette to access the shape tool.
Shape or Image Adjustment
When you drag shapes into your email layout, you can adjust them by dragging on the small circular end marks until you have created your desired shapes.
Shape or Image Rotation
By pressing on the command button and clicking, you can rotate the object with your mouse from the end marks. Double-click on the object for more options.
Color Changes
You can change the main colour or gradient colour of your object. You can also add an outline. In the colour window, you can regulate the opacity. This will allow you create a transparent badge or an overlay.
Other Tools
In the menu, you will find other tools. You can even place the objects in the background or foreground.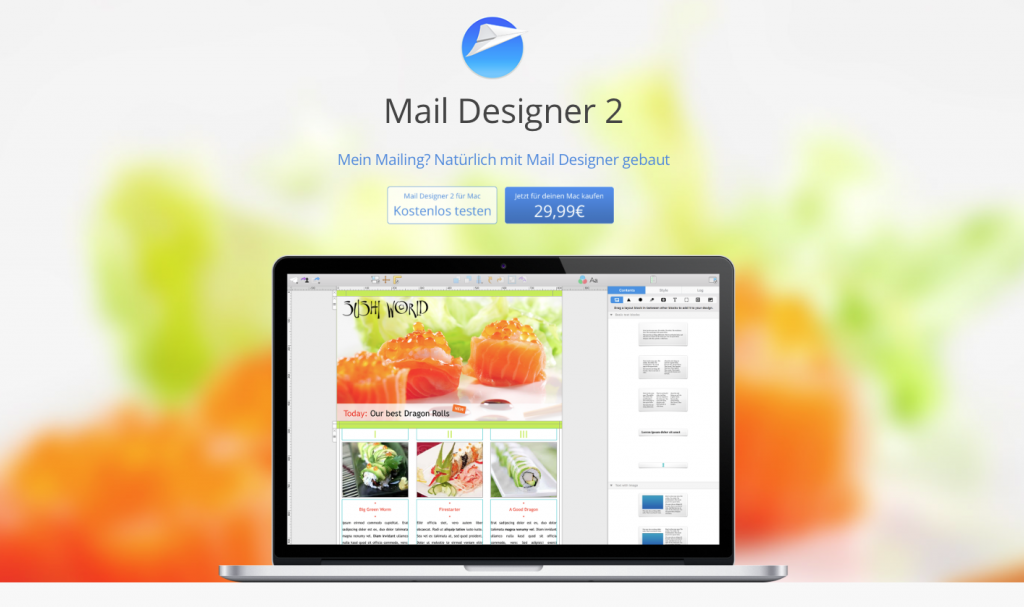 If you like Mail Designer 2, we'd appreciate a short review on the Mac App Store.
To get the latest version of Mail Designer, click here.
If you have any questions or comments for Mail Designer 2, please contact us by clicking here.
Until next time,
Your Mail Designer 2 team