Mail Designer 365 for Teams
Inviting colleagues to collaborate on email designs via the my.maildesigner365 online portal makes your workflow much more effective. As a team, you can enjoy direct access to a number of special features designed to make your life easier – leaving you more time to focus on the important stuff (awesome email design!)
Team benefits across all services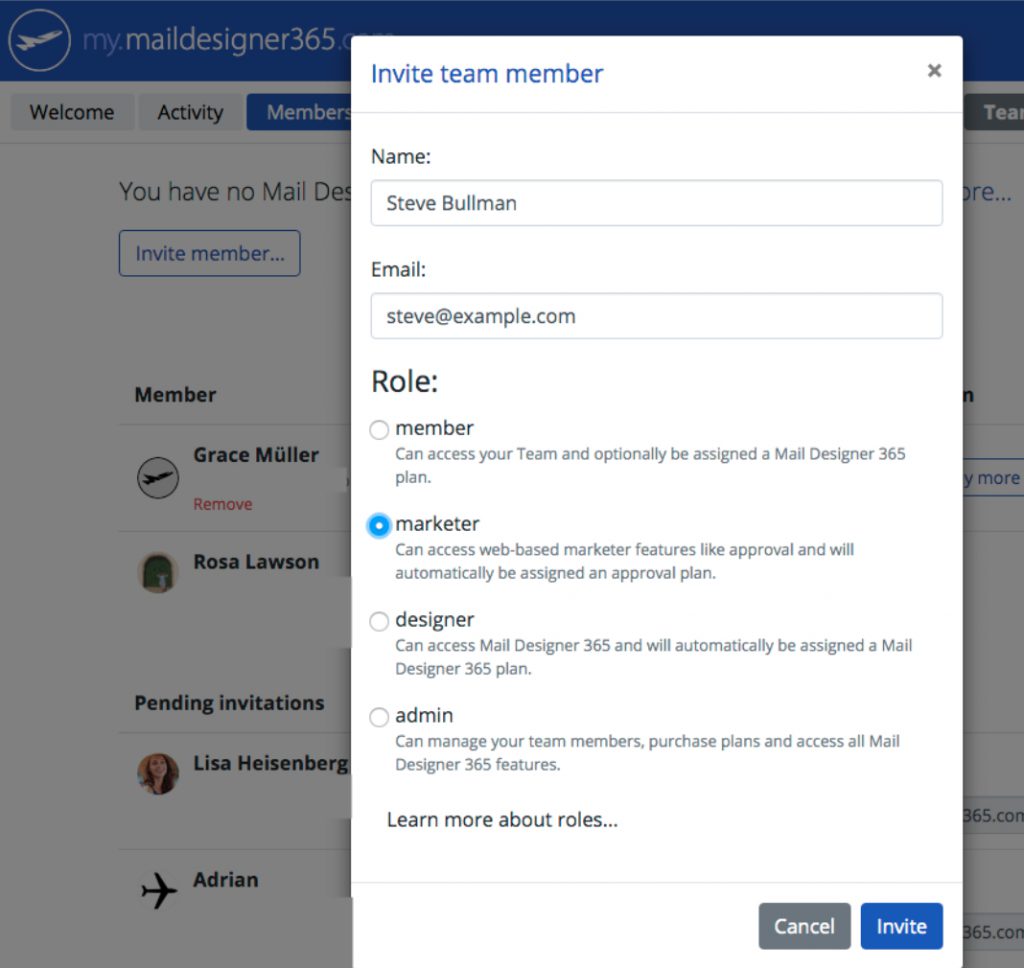 The my.maildesigner365 portal
Build and manage your team via your personal
online portal
. Invite designers, marketers and regular members to your team and assign them an appropriate plan. With Teams, you will receive one joint invoice for your entire team at the end of each billing period.
› Conveniently manage all aspects of your team in one place
› Permissions and plans for every role
› Joint billing for easier accounting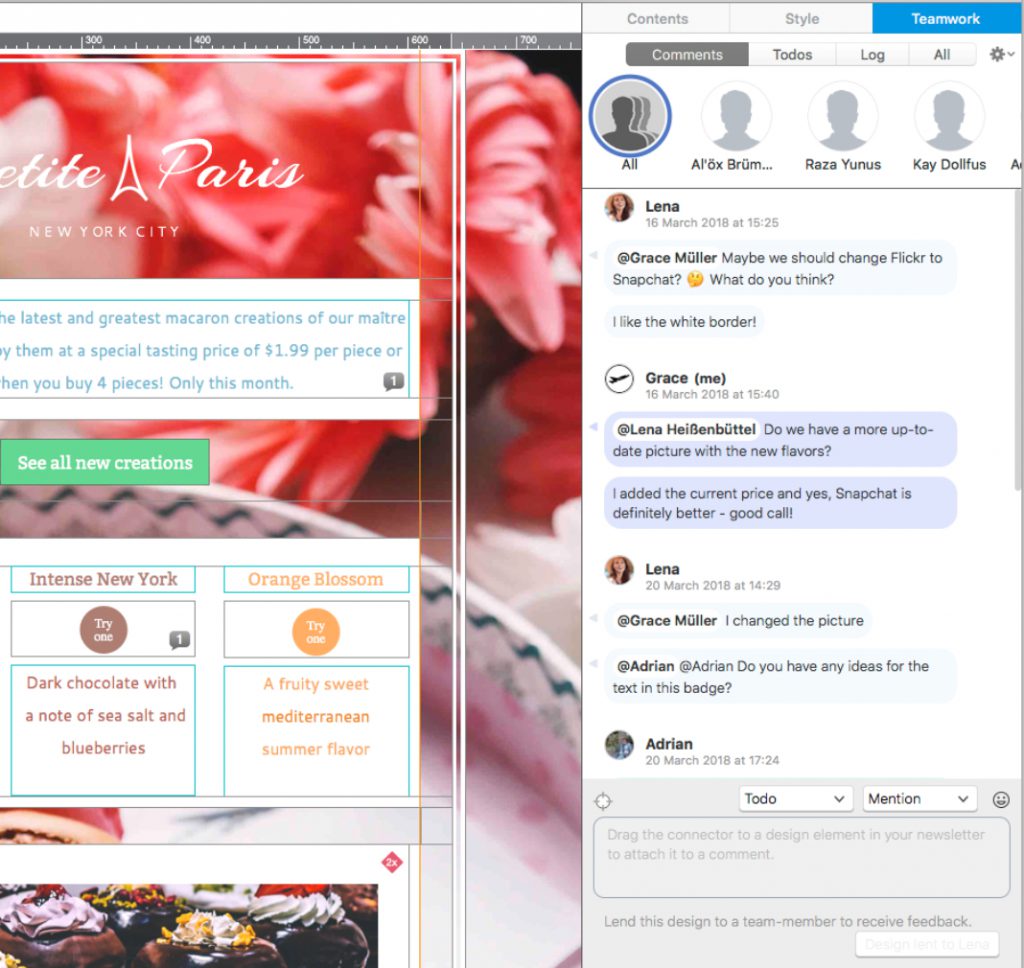 Mail Designer 365 App for Mac
Use the Teamwork panel in the
Mail Designer 365 App
to attach targeted feedback and comments to specific design elements and assign your fellow designers newsletter todos. Design workflow made easy with Mail Designer 365.
› All the tools you need to build flawless email newsletters
› Tag your fellow designers in targeted comments
› Assign todos for newsletter tasks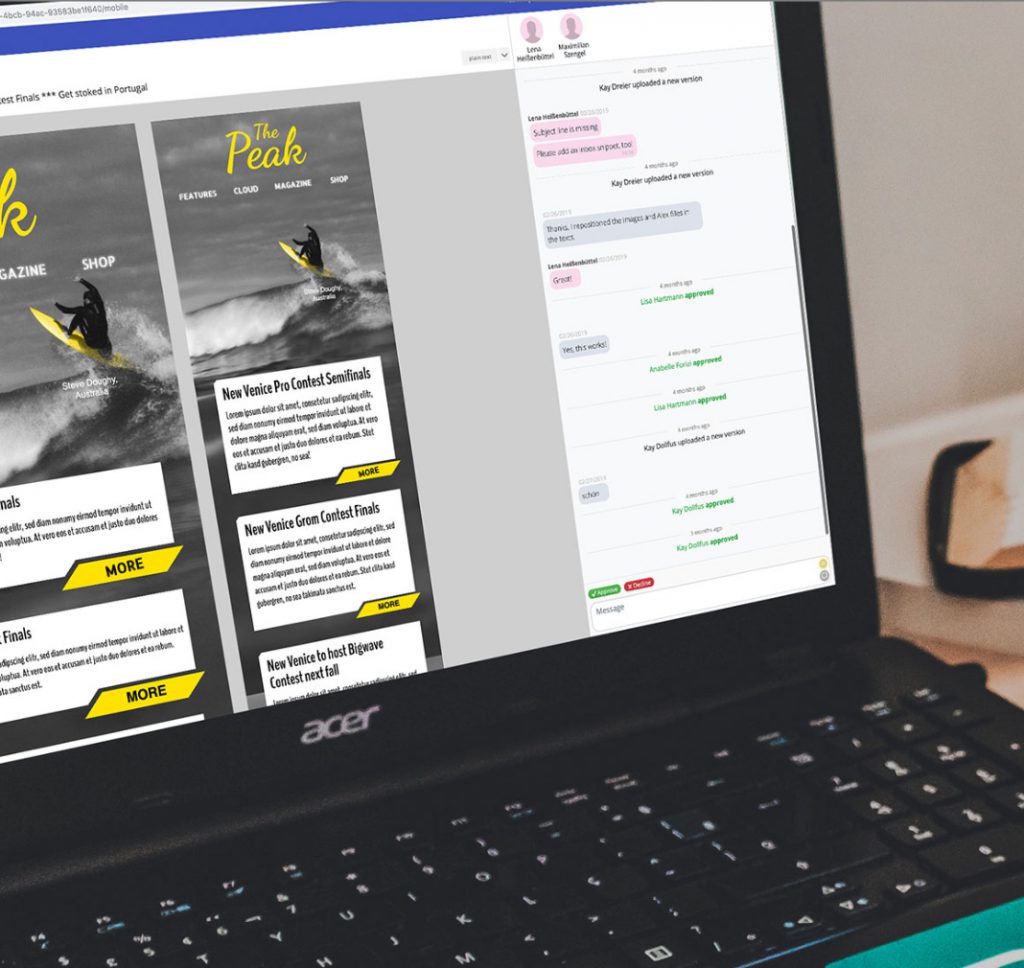 Mail Designer 365 Approval
Upload your newsletter drafts to the web-based
Approval service
and invite the rest of your team to join in the discussion and give feedback on designs. Non-designers can get involved with Approval licenses also available.
› Invite team members to leave comments and feedback
› Flexible: works on macOS, Windows, iOS, Android, etc…
› Standalone Approval licenses available from just $4.99
TEAMWORK IN THE MAIL DESIGNER 365 APP
Want to enjoy great team benefits for your business? Here's how:

Sign into my.maildesigner365.com
Build up your team: Customise, invite members, assign roles
Add your billing information and purchase plans
Start designing!
Are you a team admin looking to get started with your Mail Designer 365 team? Check out this step-by-step PDF guide for more information.