An exciting new way to work on email designs with your team
Team Cloud allows you to...
Share email designs with your team online
Increase team productivity and streamline your workflow with instant upload and sync
Assign designs, check campaign status in real time, see who's made changes and avoid version conflicts
Securely store designs in the cloud & sync across devices
Can I use Team Cloud?
We're still putting the finishing touches on Team Cloud, but it's not quite ready yet. Watch this space!
Can I edit my design online if I use Team Cloud?
Team Cloud is a cloud based storage and sync solution for Mail Designer 365 for Mac. Build your designs in the Mail Designer 365 app and save them in Team Cloud to share with colleagues and other team members.
Is Team Cloud the same as Approval?
Team Cloud and Approval are both standalone products, but work best when used together. Team Cloud is for saving and syncing designs, Approval is a web-based feedback platform for teams.
Is Team Cloud included with Mail Designer 365 plans?
Team Cloud will be available as an optional add-on for Business, Business Premium and Enterprise plans. It will not be available for legacy plans, including Small Business.
How much cloud storage space do I get in Team Cloud?
Team Cloud will be available with different storage options. We'll announce more details and pricing when Team Cloud launches.

Get exclusive early access to Team Cloud
Want your team to be the first to try out Team Cloud? Contact us today to find out more about signing up free to our beta program.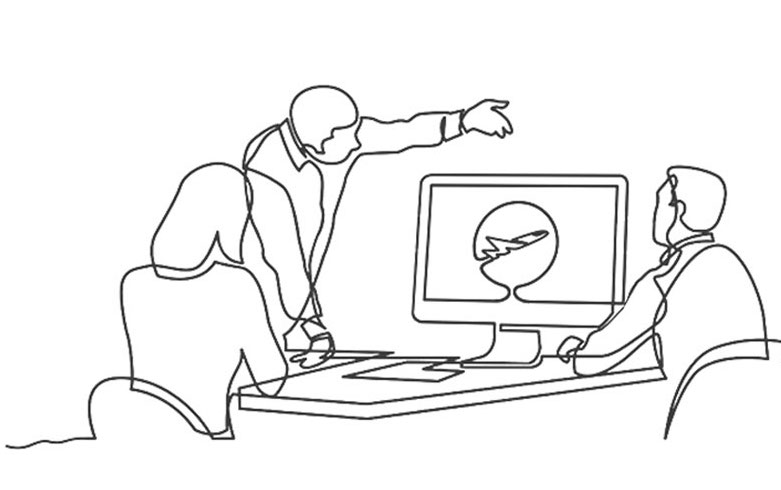 Register here for email updates and make sure you're the first to know when Team Cloud launches
There was a problem registering your email address.
Please check and try again.
Thank you for registering! Please check your email inbox.
We've just sent you an email for you to confirm your email address, if you haven't already.