Mail Designer 365 version 2.14 is here and brings brand new macOS, iOS, iPadOS and WatchOS preview devices to the app, plus some important performance improvements to make your Mail Designer 365 experience even smoother. Find out more in our update guide...
What's new in Mail Designer 365 Version 2.14?
New mobile preview devices
Whether you're sitting with your morning coffee, commuting to work, or kicking back at home on the couch, we all use our smartphones and tablets at some point in the day to scan through our emails. For this reason, it's super important that your email designs are also optimized to look great on mobile devices.
Tip: In addition to the familiar smartphone view, Mail Designer 365 also offers a range of mobile preview devices for you to test your design with and ensure your emails look flawless on the latest devices.
Simply select a model name from the list to open a live preview of your design on that device which you can view side-by-side with the Mail Designer 365 editor and watch your changes come to life in real time:
The latest Mail Designer 365 version adds the following new mobile preview devices:
iPhone 14
iPhone 14 Pro
iPhone 14 Pro Max
iPad Air (2022)
New MacBook M2 Previews
You can now also preview your email designs on the latest MacBook M2 Models, with new scalable previews for MacBook Pro M2 16" and MacBook Air M2 13":
New desktop preview devices
We received feedback from customers who also wanted the option to test their email designs on a larger screen — for example, on a 24" iMac, or even on a massive 32" Pro Display XDR.
To provide a more up to date preview experience for desktop designs, we've also added four new scalable iMac previews to the device list, each available in 25%, 50%, 75% and 100% scale:
iMac Studio Display
iMac Pro Display XDR
iMac 24" blue
iMac 27"
New Apple Watch previews
With more and more people also scanning through emails using their Apple Watch, it's also important to check your emails look good on the super small screen.
This update adds new previews for Apple Watch Series 8 and Apple Watch Ultra for you to use while testing your designs: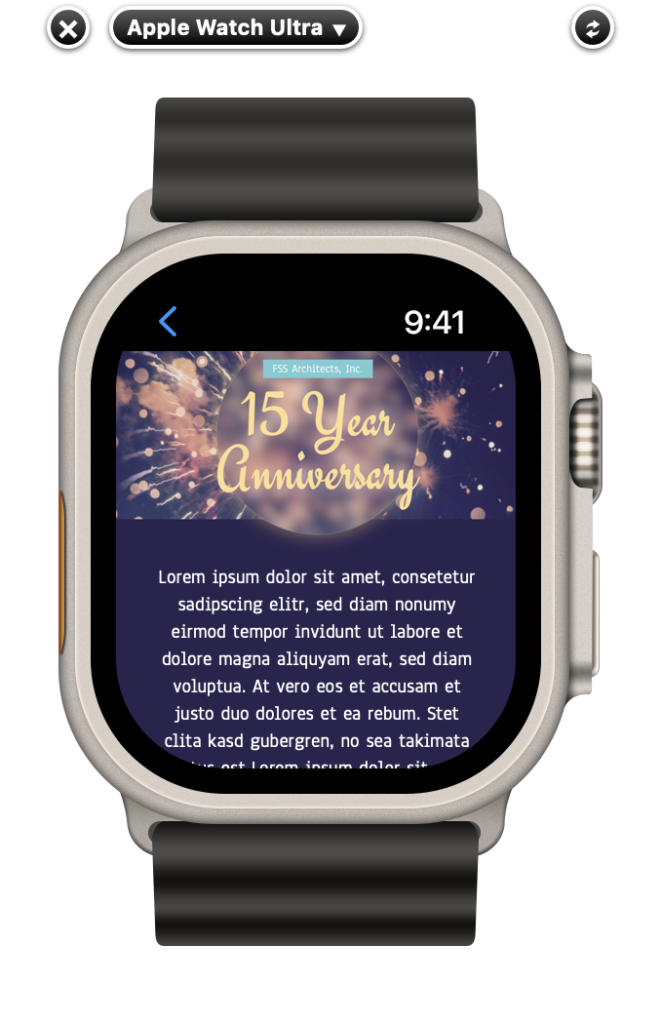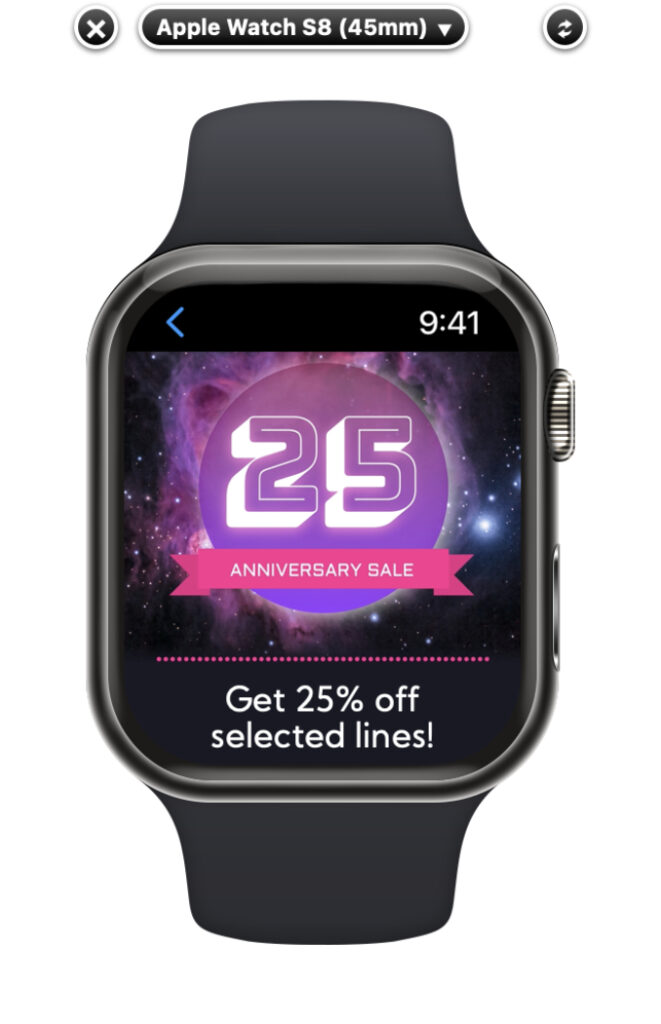 Further Improvements and how to upgrade
Mail Designer 365 2.14 also brings the following improvements:
UI: New categories make it easier to find a specific preview device
Optimized memory usage
Improved content sidebar loading speed
An issue loading your team view in the Design Chooser has been fixed
Object rotation has been fixed!
(Tip: did you know you can rotate shapes and other objects by holding down the command key and dragging a corner? You do now!)
Further performance and stability improvements
Start using Mail Designer 365 2.14 today
This is a completely free update for all existing Mail Designer 365 customers. To start using version 2.14, simply open the app, go to "Mail Designer 365" in the top menu and click "Check for updates."
Tip: Activate automatic updates in your app preferences to make sure you never miss a new version of Mail Designer 365:
New to Mail Designer 365?
Start your 7 day free trial and start exploring all Mail Designer 365 features and email templates.
Compatible from macOS 10.13 onwards