The moment we've all been waiting for has finally arrived - the macOS 10.14 beta is live! The best news? You can already start testing it out with Mail Designer 365! After weeks of speculation, macOS Mojave was announced on Monday at the annual WWDC. With an interesting set of new features and some significant changes within Apple Mail, we're going to take you through everything you need to know about using Mail Designer 365 together with the Mojave beta.
The end of stationery in Apple Mail
For us here at Mail Designer HQ, one of the most significant changes set to occur in macOS Mojave is the removal of support for stationery items within Apple Mail. This means that sending your Mail Designer 365 email designs as stationery via Apple Mail will no longer be possible after upgrading to macOS 10.14. However, the great thing about Mail Designer 365 is that your email designs can be sent directly from your own email account without needing to use Mail at all. Problem solved! ✅
Dark Mode
The feature which was at the top of many a wish list is now also set to appear in macOS Mojave. The option to switch your Mac to "Dark Mode" is one of the biggest new changes to the new macOS and allows allows you to activate a darker user interface for your Mac; replacing the soft grey tones with a cool black theme. Dark Mode will be available for all Mac apps including Mail, Photos, Calendar, Messages, etc. The new change has even prompted Apple to release two default backgrounds as a result: one light and one dark, which will function as a dynamic wallpaper on macOS depending on the time of day.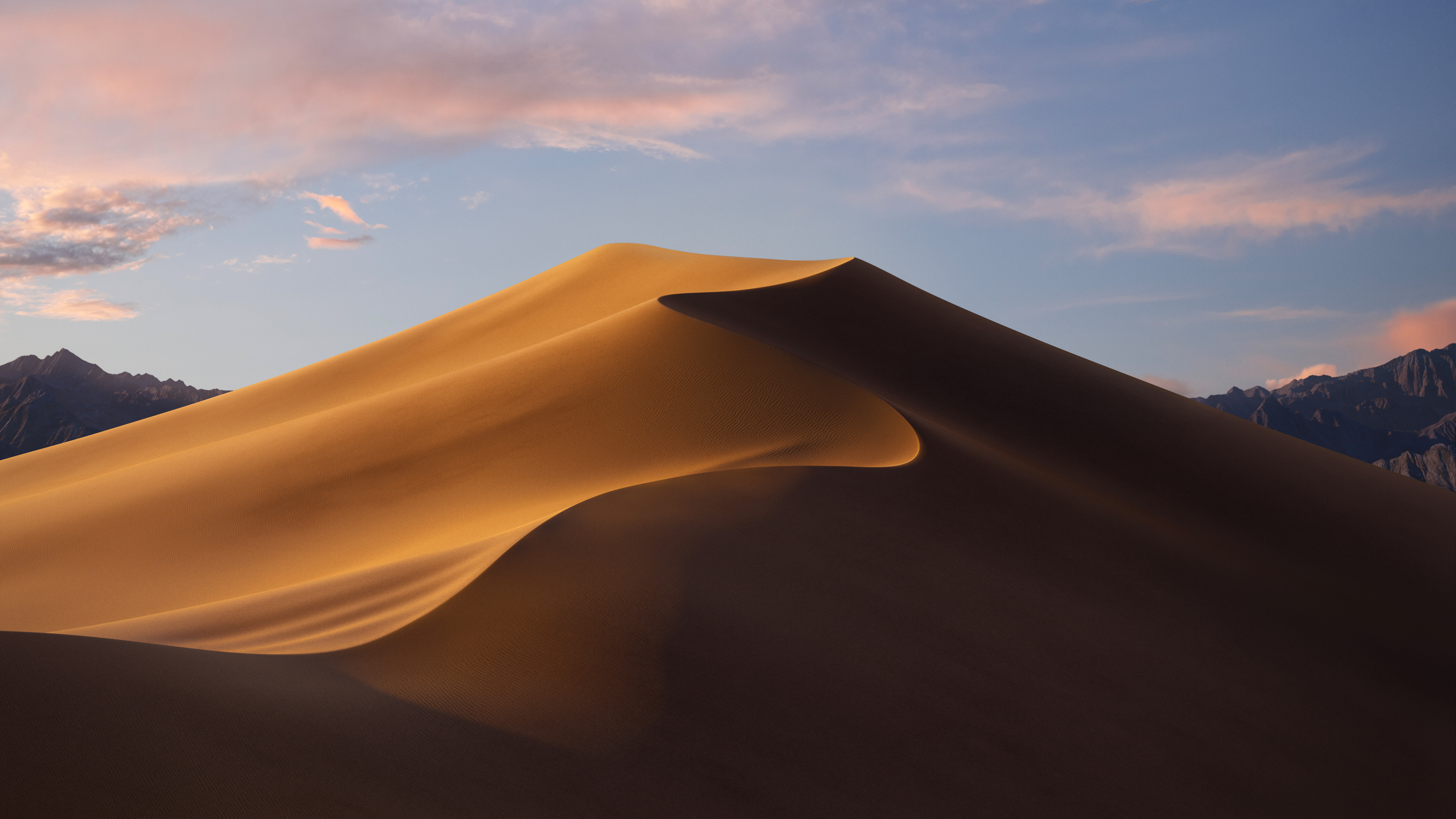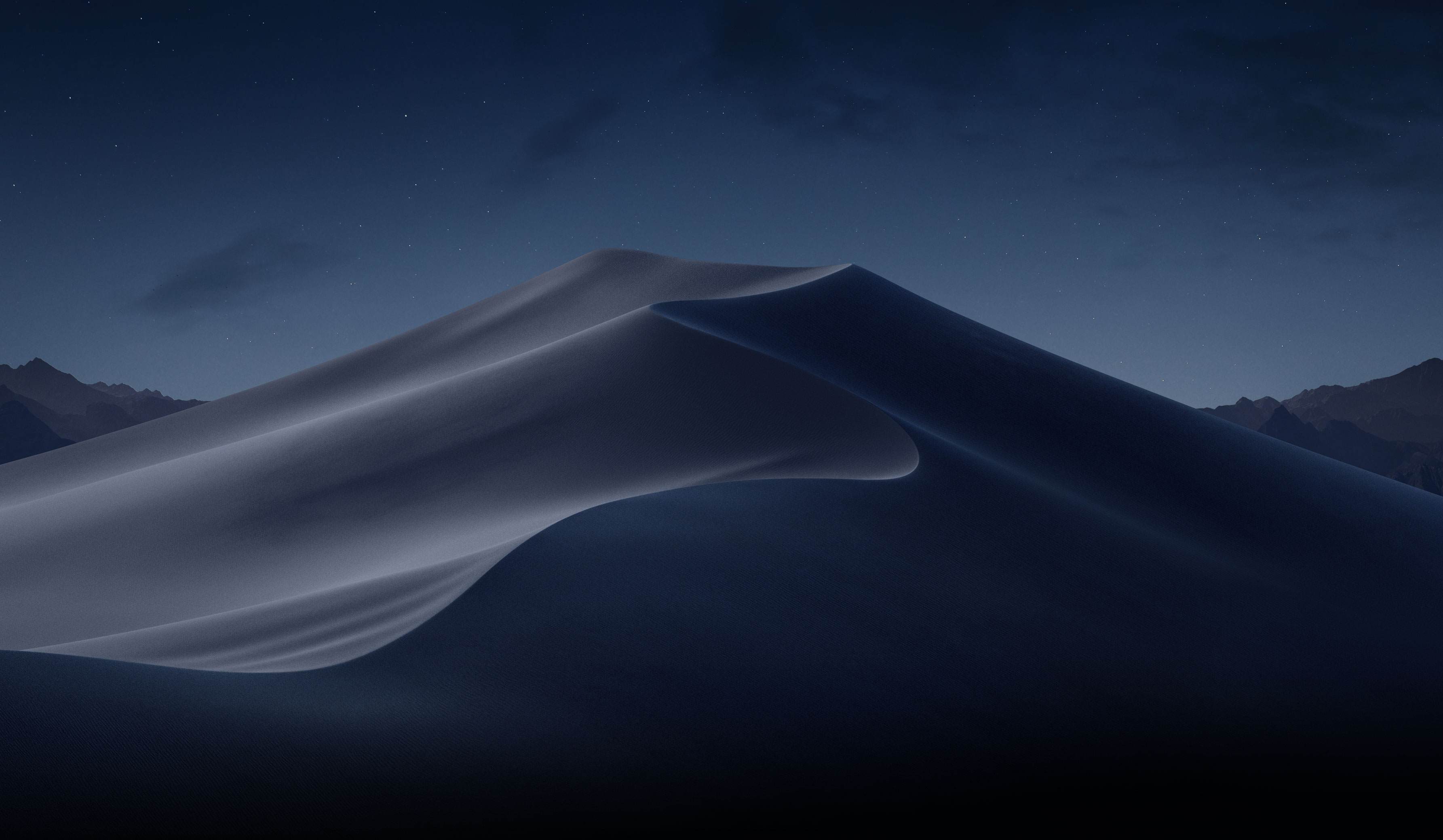 Why the change? Dark Mode is a great way to make the Mac more accessible for users with visual impairments, as well as being a better solution for late-night users to avoid too much strain on the eyes (it also looks totally awesome!) We suspect a lot of tech nerds out there will be itching to get on board with this ASAP and try out the darker, cooler theme on their Macs.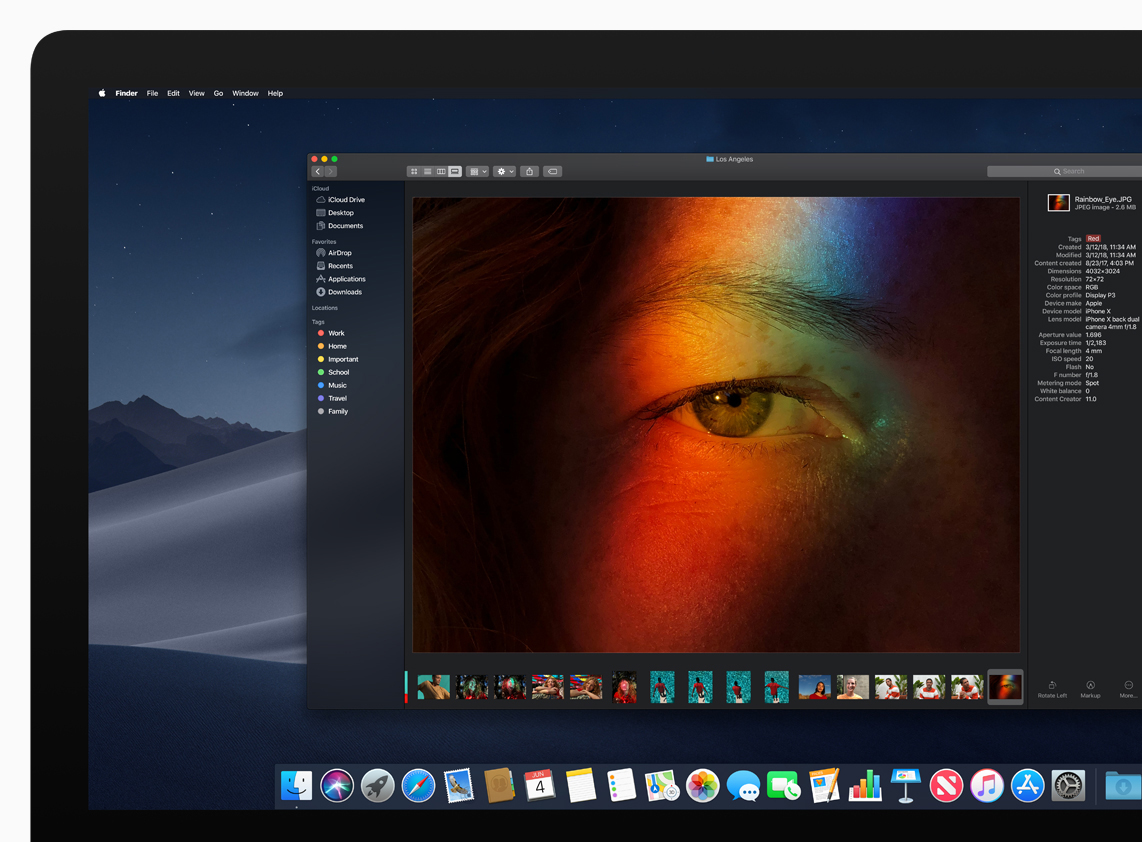 But what does this change mean for us email designers? The good news is, as things stand in the current beta, only plain text emails will be automatically adjusted in Dark Mode within Apple Mail. This means your HTML designs will stay the same regardless. This being said, moving forward, you may want to consider the color scheme of your email design even more carefully than before - especially if you know that a lot of your recipients are Mac users. The dark interface of Apple Mail in Dark Mode contrasts heavily to designs with bright white backgrounds. Remember to send a test email before sending out your final design.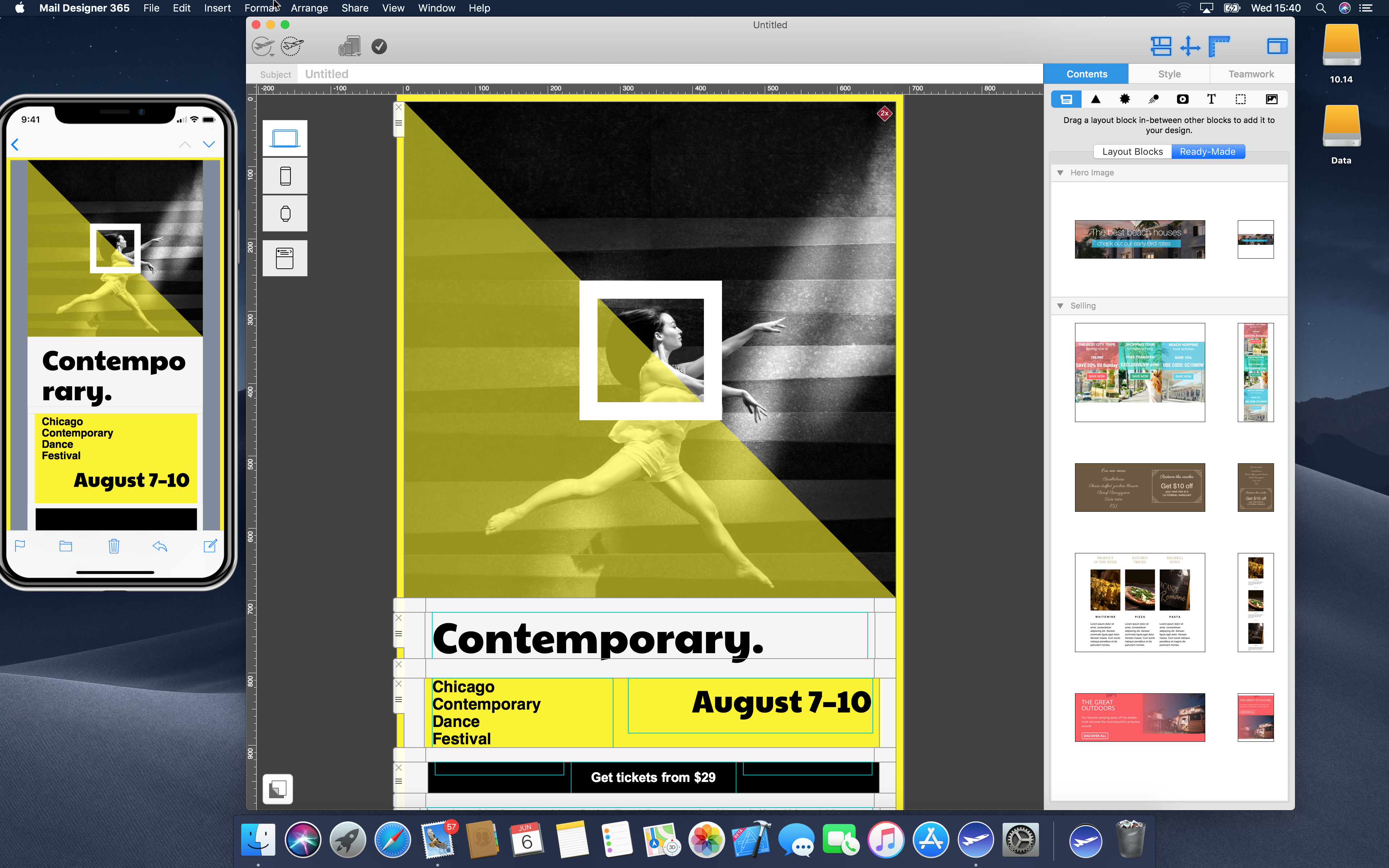 Exciting changes to come
As well as working on some dramatic new interface changes for Mojave's Dark Mode, our development team is also hard at work to fully optimize Mail Designer 365 ready for the official release of macOS 10.14 this fall. We're excited to share some new features on our roadmap for the next few months, including even more tools for team workflows, brand new layout items, and, as always, consistent performance updates to make the app as efficient and reliable as possible. You can stay up to date at all times with the Mail Designer 365 blog and your in app news site.
Get the beta
Do you want to start testing out macOS Mojave and all the cool new features with Mail Designer 365? Then make sure you've activated beta testing in your app preferences! Click on "Mail Designer 365" > "Preferences" > "Updates" and check the box next to "Get early access to beta versions." This way, you will automatically be informed whenever a new beta version is available for testing - perfect for those of you wanting to get started with the macOS Mojave beta. This FAQ gives you more information.