Mail Designer 365 2.3 has arrived! This update brings some fresh new content to the app, including resources for the medical sector and a brand new shape tool. This guide shares all you need to know about the latest update and how to download the new Mail Designer 365 version.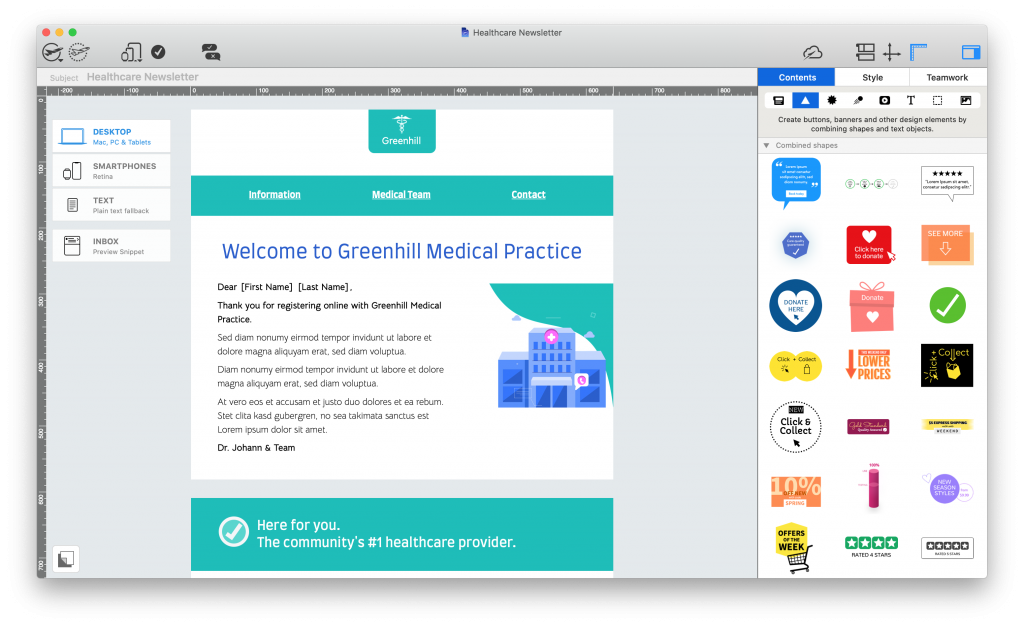 Subscribe for all the latest Mail Designer 365 news!
There was a problem registering your email address.
Please check and try again.
Thank you for registering! Please check your email inbox.
We've just sent you an email for you to confirm your email address, if you haven't already.
What's new in Mail Designer 365 2.3?
NEW: Resources for the healthcare sector
This update welcomes a range of essential new resources for the healthcare sector to help medical practices streamline the communication process between staff and patients - especially during challenging times.
New in version 2.3:
5 email Design Ideas for everyday medical use cases, including appointment confirmation, feedback request, and welcome newsletter
Call-to-action buttons for booking consultations, giving feedback, and contacting the practice
Service icons for the medical sector
Testimonial and donation graphics
Learn more about how your medical practice can benefit from Mail Designer 365. 
Create eye-catching testimonial graphics, highlight positive feedback, and creatively share information with readers - with help from the brand new speech bubble shape in Mail Designer 365.
This shape features configuration options for the tip position, rounding, and width, as well as all the additional, flexible styling options you know from existing Mail Designer 365 shapes. Let your creativity run free and adjust the color, gradient, border, opacity and more!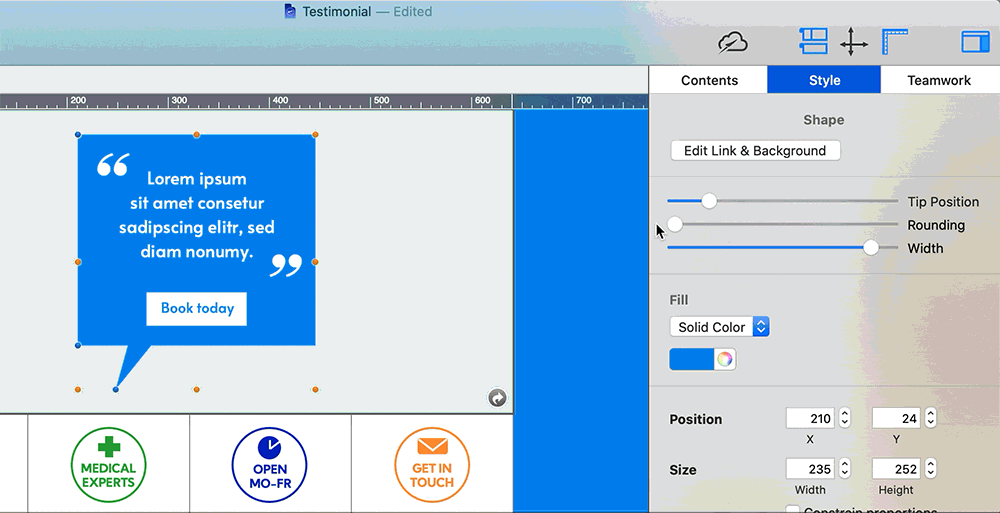 NEW: 4 more seasonal Design Ideas
With more exciting events coming up this spring, we've also expanded our Design Idea selection and added even more seasonal templates to the Design Chooser:
NEW: More exciting design elements and stylized text objects
This content update also brings more fresh design elements to Mail Designer 365 content library, including buttons, combined shape graphics, eye-catcher badges, e-commerce service icons, and 11 new stylized text objects - including Bauhaus, Art Deco, varsity and retro 60s styles.
Use these text styles to create cool throwback graphics in your email designs, put together fun call-to-action buttons or design attention-grabbing headlines.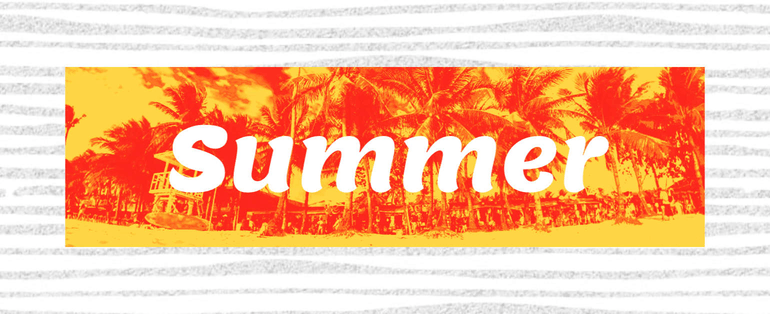 Further Improvements and how to upgrade
Mail Designer 365 2.3 also contains important performance and stability improvements for the app.
Start using Mail Designer 365 2.3 today
This is a completely free update for all existing Mail Designer 365 customers. To start using version 2.3, simply open the app, go to "Mail Designer 365" in the top menu and click "Check for updates."
Tip: Activate automatic updates in your app preferences to make sure you never miss a new version of Mail Designer 365:
Get started with Mail Designer 365 today
Start your 7 day free trial and use your Mac to create stylish email newsletters for your business.
OS X 10.11 - macOS Big Sur