The Email Design Solution for
Restaurants, Bars, Cafés & Delivery Services.
On your Mac.
Make your newsletters as appealing as your food...
Create effective, responsive email campaigns with Mail Designer 365.
Traditional email menus
Text-heavy.
Often ignored.
Unclear message.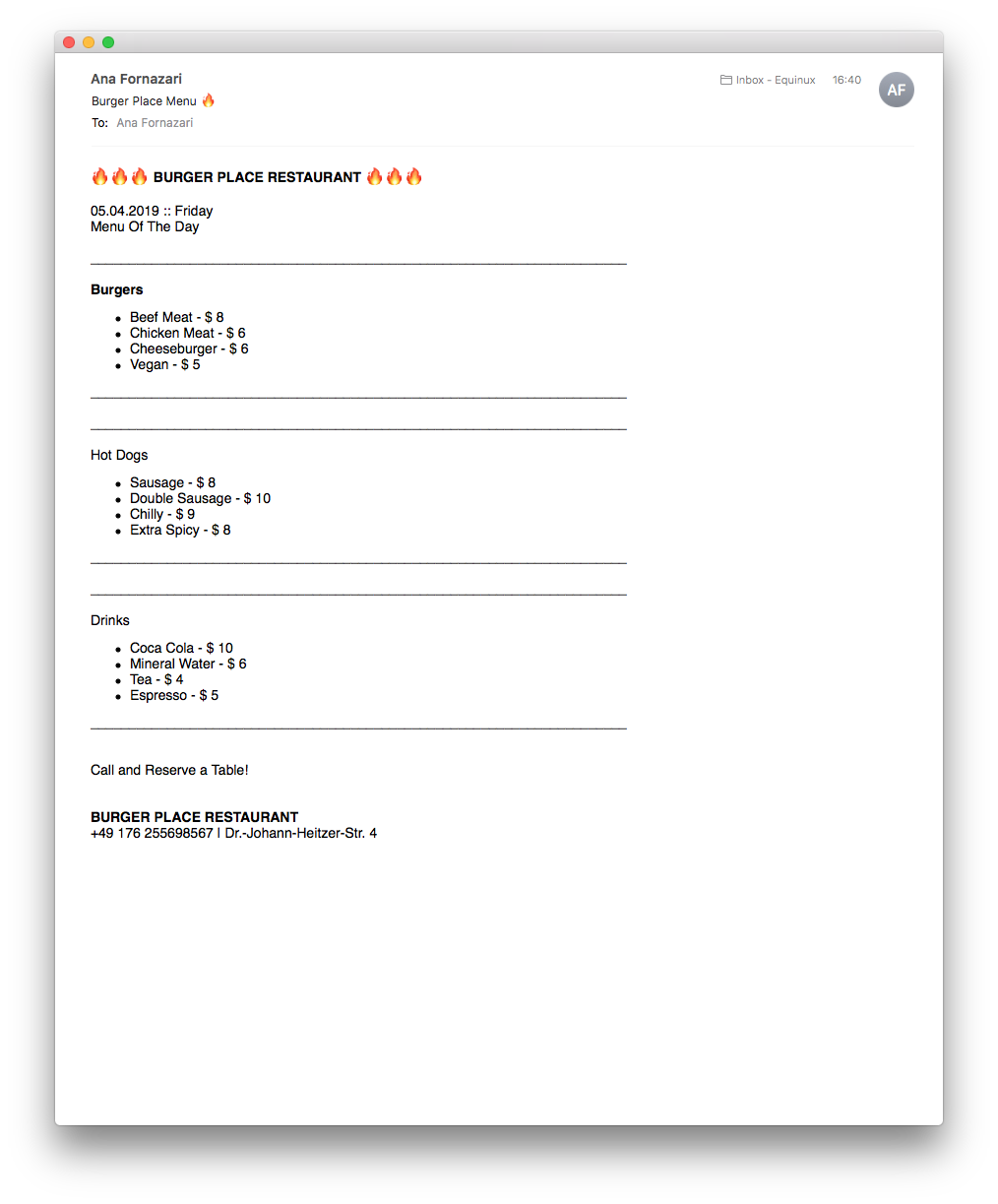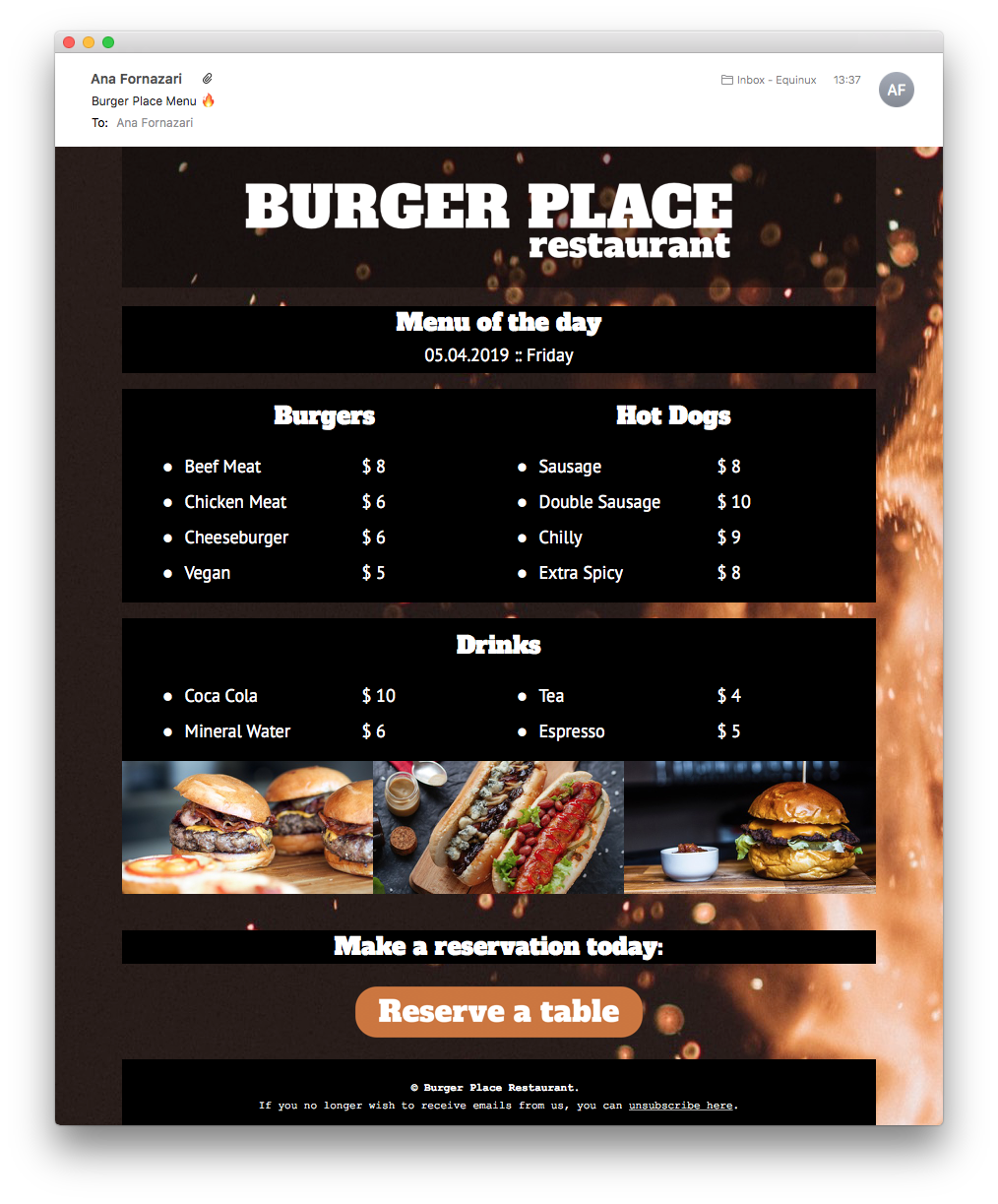 Designed with Mail Designer 365
Inviting.
Delicious.
Effective.

The final ingredient for your food-business...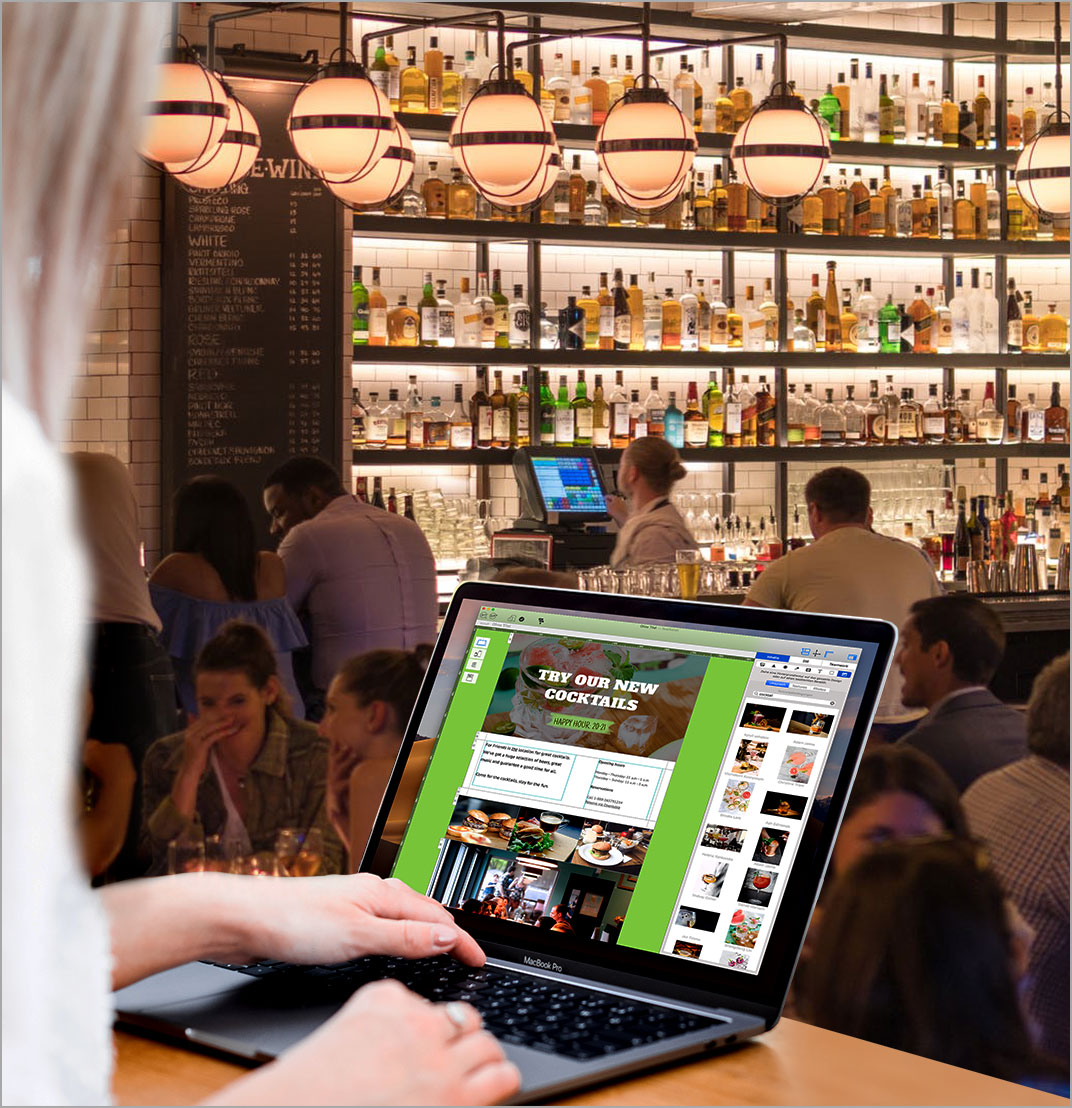 Create delicious newsletters or add more flavor to your current ones: Mail Designer 365 helps your restaurant reach even more guests.
Made for every restaurant, food truck, coffee shop, bakery or delivery service: Send menus, reservation confirmations, event invitations, custom quotes and offers, birthday coupons, and more… The possibilities are endless!
Ready-to-use layouts with Restaurant/Food themes to edit.
Use by yourself, or with your team: approve and comment on email designs.
Send individual emails to guests or larger campaigns to your entire audience.
Over 1 Million layout combinations...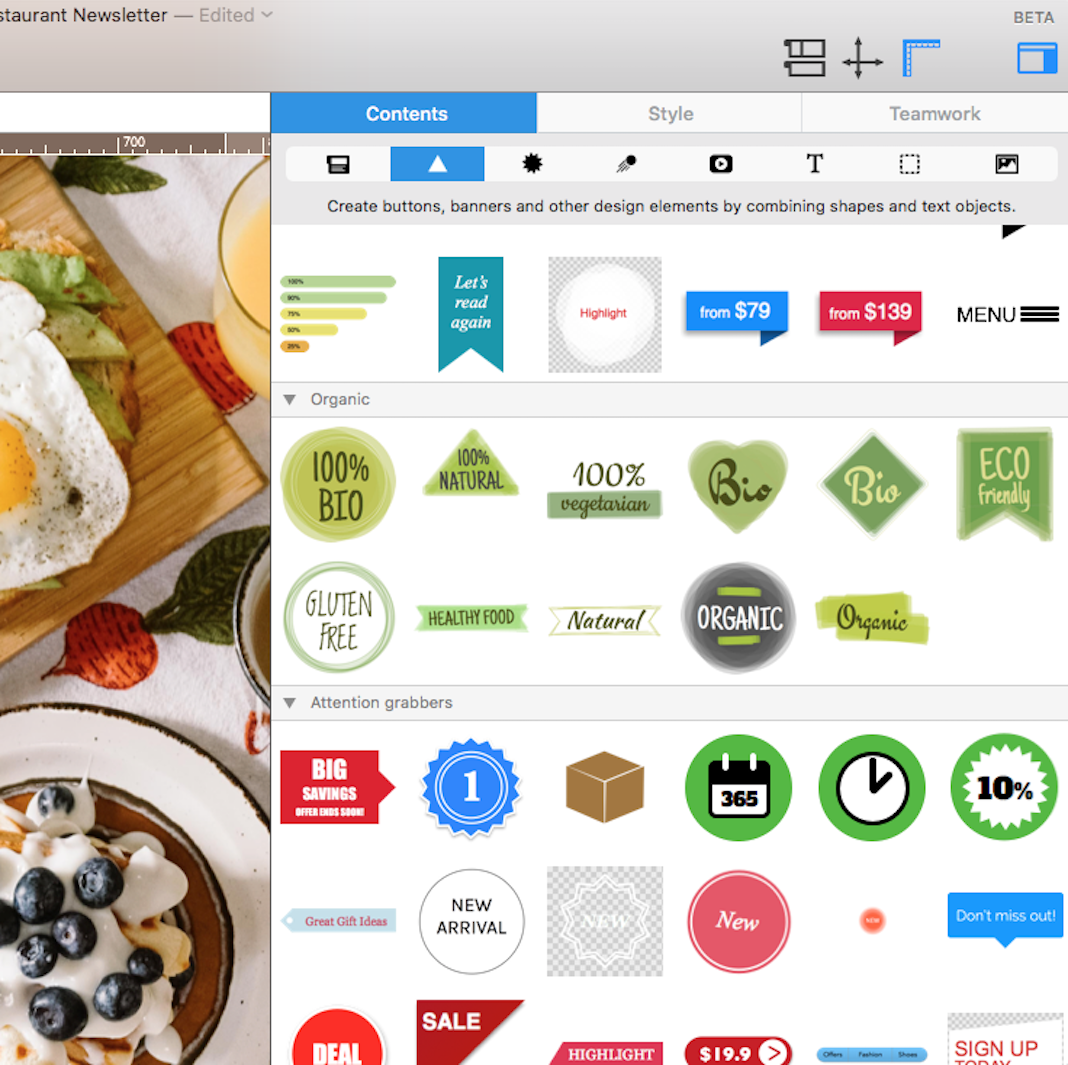 Ready-made layouts for restaurants and food themes let you build modern newsletters with bold headlines, lots of space for gorgeous food photography and clear call-to-actions, such as 'View our Menu', or 'Book a Table'.
You have the power to customize everything with buttons, stickers, graphics, and animations from the included, license-free content library.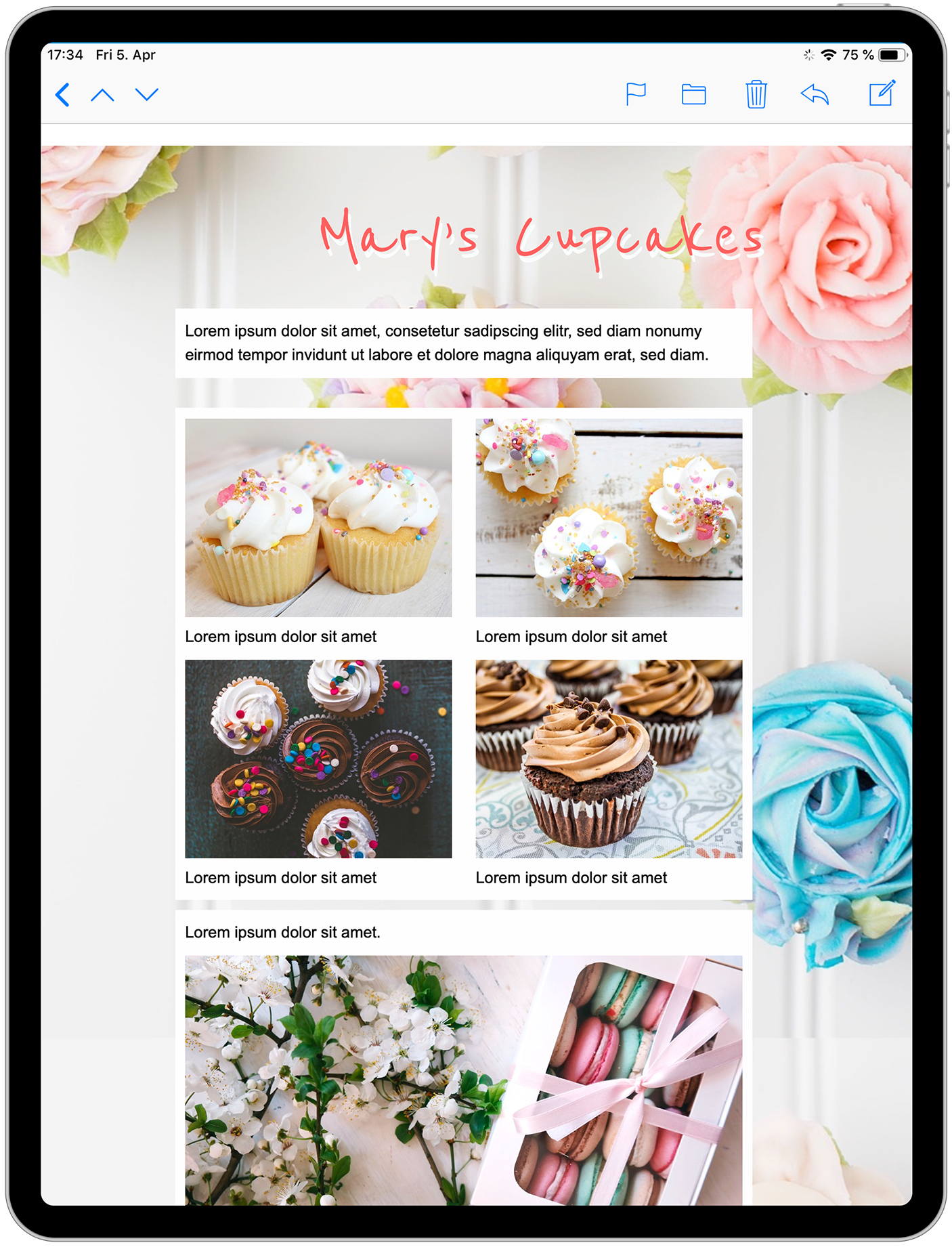 You eat with your eyes...
Mouth-watering designs:
Use your own photos and gifs, or use Unsplash license-free photos
Add eye-catching icons, shapes and buttons
Exclusive icons for restaurants: Book a Table, organic, healthy, bio and more
Your designs, perfectly rendered on all leading devices...
Made for mobile:
Create a mobile version of your newsletter and preview it live
Add a special "Call us" link, so all it takes is a single tap for customers to tap to call and reserve a table
Use inbox optimisation to make your email stand out from the crowd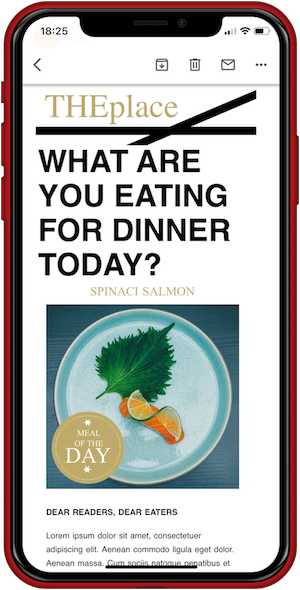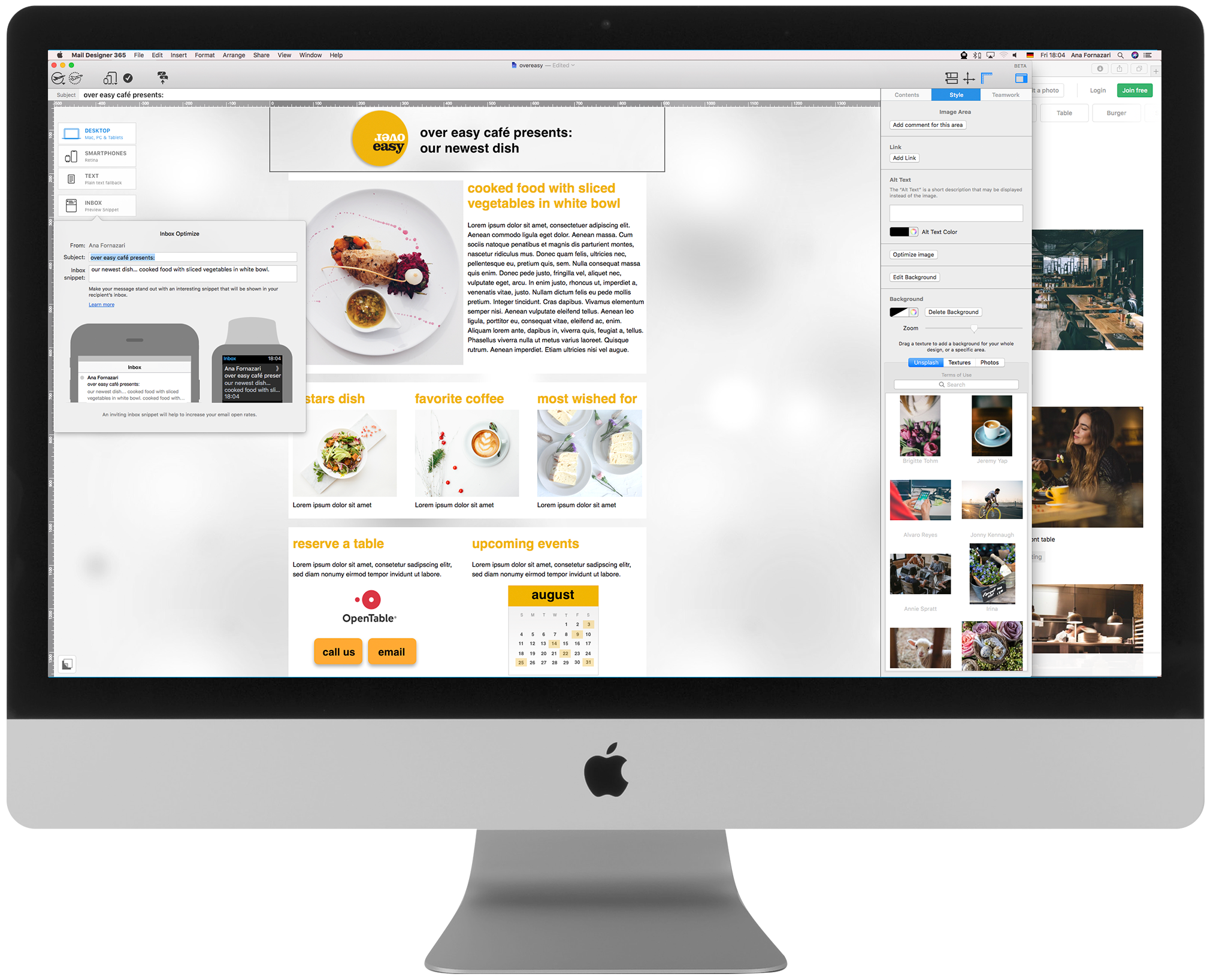 Build your designs in minutes - no coding required!
You've got enough on your plate…
Edit and reuse already sent newsletters to save time
Simply drag and drop to build: no need for coding knowledge
Enjoy our ready-to-use themed templates exclusively for restaurants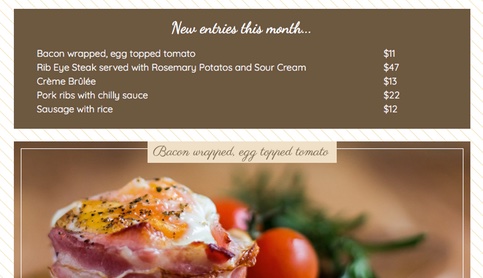 Present menus
Daily, weekly, seasonal or special menus with beautiful images and tables with prices.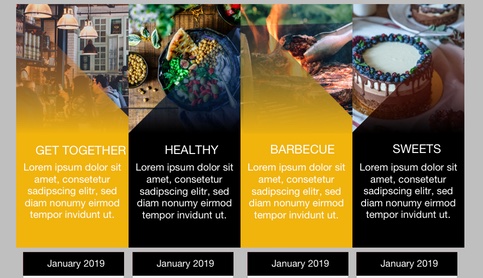 Upcoming events
Invite your customers to cooking classes, tests for a new dish, barbecue weekend...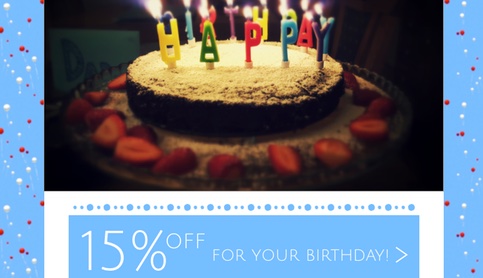 Provide coupons
Birthday's, new newsletters subscribers... Use coupons to make your customer feel important.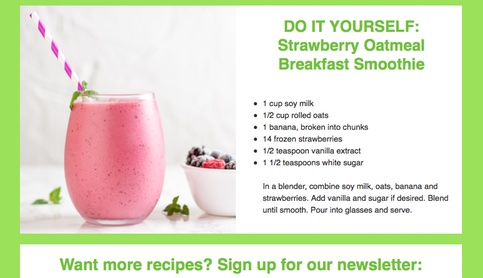 Share tips
Share the new cocktail's recipe, your best course meal, the seasonal fruit or anything you want!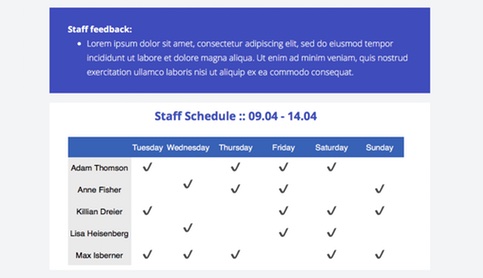 Updates with staff
Share schedule, important dates and messages and welcome your staff members.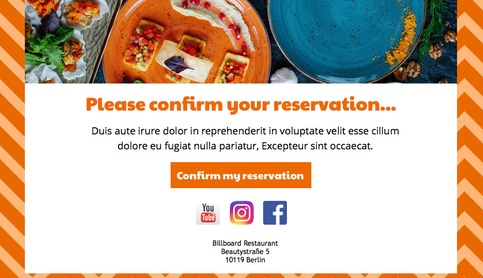 Confirm reservations
Your customer can confirm a table for a dinner or a wedding invitation trough a newsletter.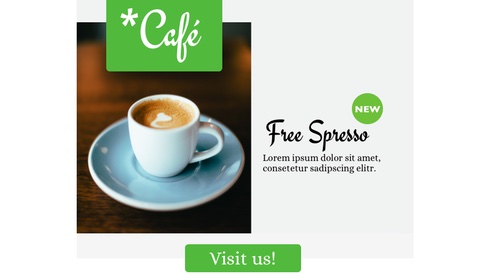 Promotional offers
Use offers to increase your sales! Send offers to your mailing and see the return.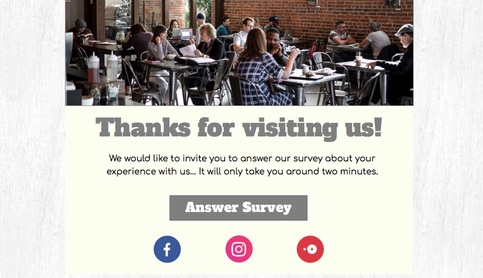 Customer feedback
Want to know how you are doing? Follow up with customers after a meal.

Ready to send your campaign?
Your design is ready, now it's time to kickstart your campaign! Bring your team on board to discuss designs in Crew Chat and schedule and send campaigns in Delivery Hub.
Discover Mail Designer 365 Campaigns →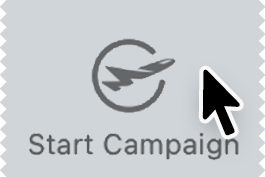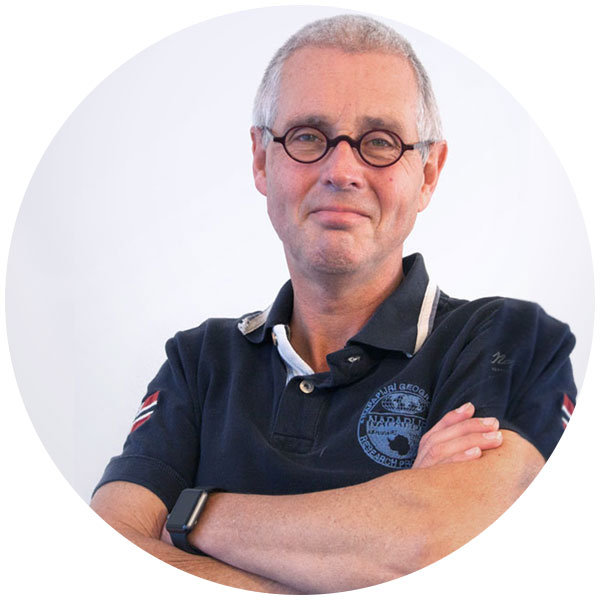 "I'm using Mail Designer, to create better-looking content, and use existing online services to send out newsletters, to keep both me and my clients happy."
Experienced freelance designer and long-time Mail Designer 365 customer, Theo Duijkers, shared some of his favourite restaurant-themed email campaigns and explained how restaurants are one of his top verticals. Read his Success Story.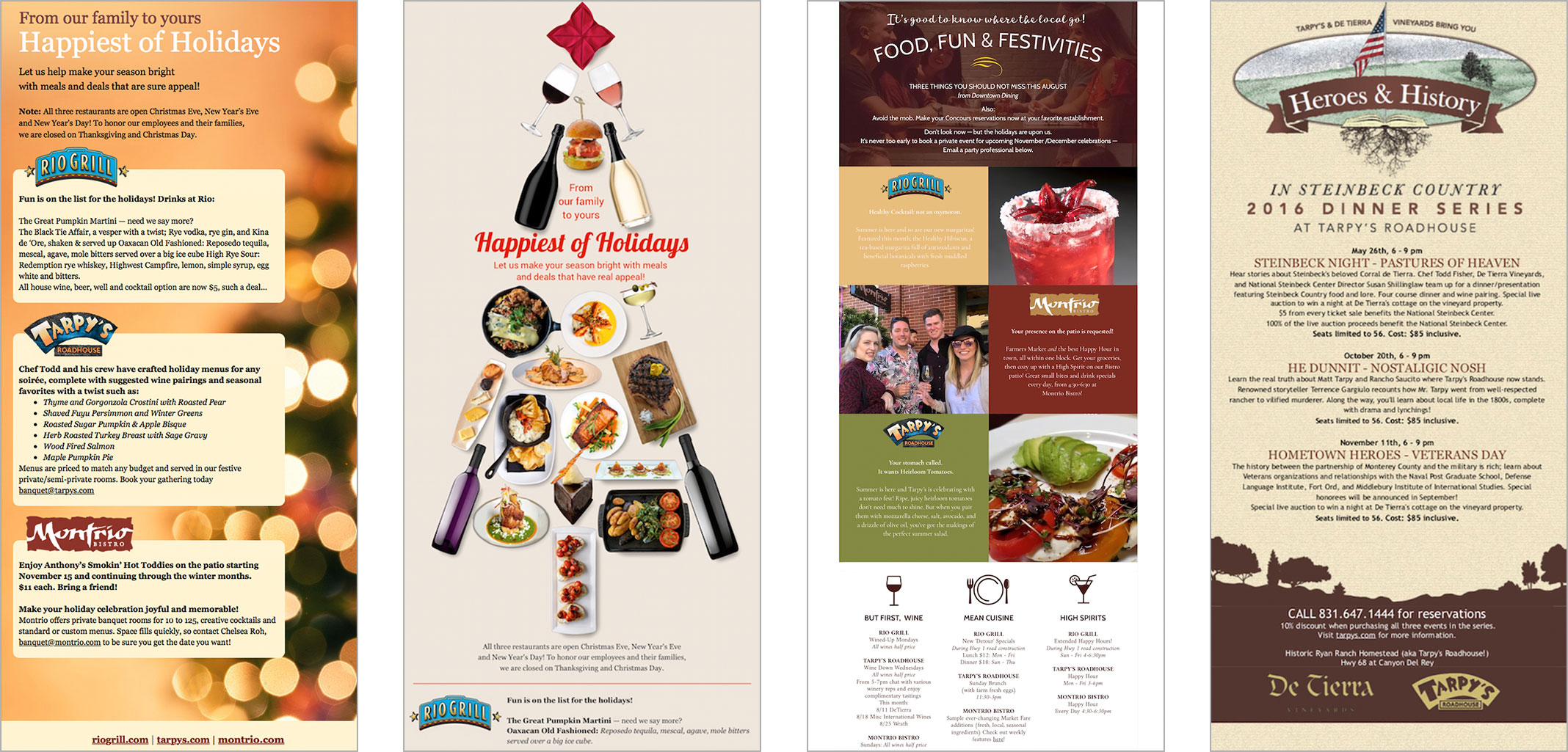 Get started with Mail Designer 365 today
Start your 7 day free trial and use your Mac to create and send stylish email newsletters for your restaurant.
Compatible from macOS 10.13 onwards