Take your email workflow full circle
Send custom made email templates to subscribers - with new Delivery features:
Fully integrated sending service: No export required
No-frills email marketing: Build, collaborate, and send - all via one platform
Independent developers you can trust: Developing solutions for you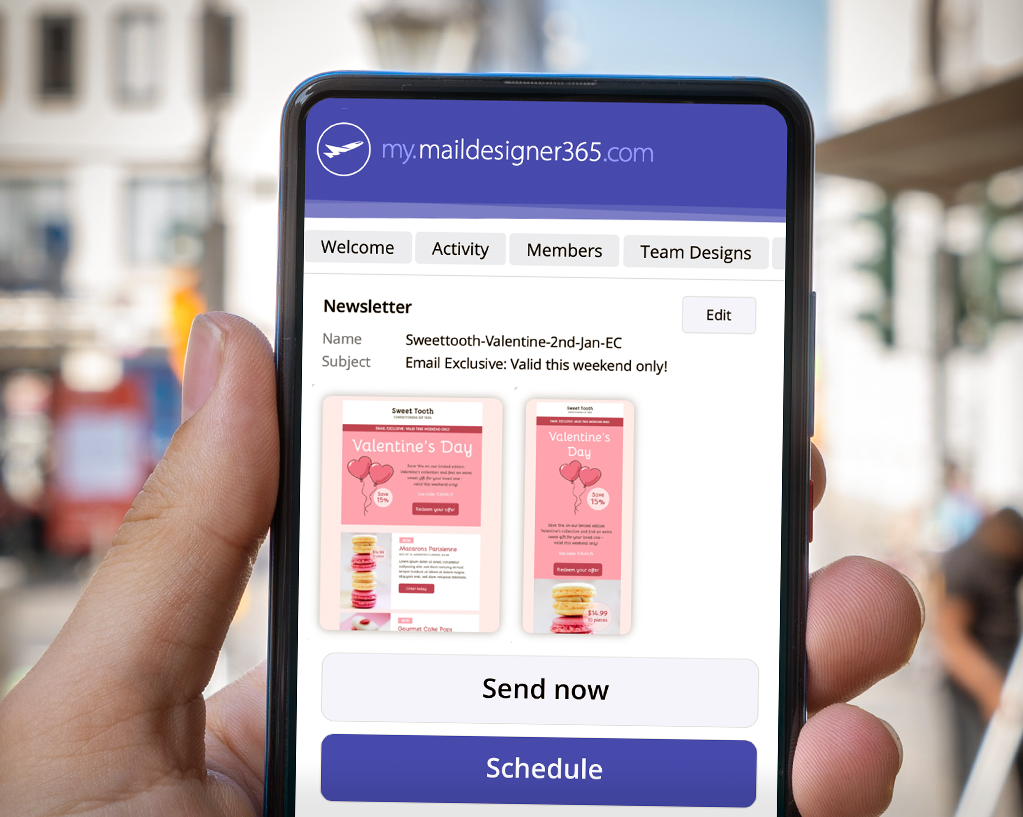 Is the Delivery service only for Mac users?
Mail Designer 365 Delivery is a web-based service and is seamlessly integrated into the familiar my.maildesigner365 interface. This means even team members who aren't Mac users can benefit.
What is the difference between the new Delivery service and the existing send via my own email account feature?
Where the integrated sending tools in the Mail Designer 365 app are sufficient for sending emails to a small list of recipients, Delivery goes the extra mile and provides all the tools you need to carry out essential email marketing workflows, including list management, campaign scheduling, sign up forms, and more. 
Are there sending restrictions?
Delivery Center will be available with flexible plan tiers based on your use case. We'll announce more details and pricing when Delivery Center launches.
100% independent and here to work with you
Mail Designer 365 was built by a small team of passionate developers with you in mind.
Unlike larger software houses that outsource their customer support, TOWER ONE is run 100% independently and is passionate about open channel communication with users. Have a feature request? Need help with a campaign? Looking for 1:1, personalized support? Chat directly to the development team about it.