There's no denying that online events are massively on the rise. If you take a glance at the average business calendar today, you'll likely see event titles that didn't even exist 10 years ago. (Ever heard of a virtual trade fair? I hadn't until researching for this post!)
Of course, as the way we hold events changes, so does the way we market them. In this guide, we talk about some great online event ideas for your business, plus the best tools to help you ensure your event is a success.
Jump to:
Why should I host an online event?
Quite simply put, the main advantage of a virtual event is flexibility. The majority of the time, all your guests need to get involved is a working internet connection - which is definitely not hard to come by these days!
Because online events are so flexible, people can take part from wherever they are - whether it's from the comfort of their own homes, or from their office 5000 miles away from the actual location. This flexibility means your event can reach a much wider audience of new potential leads.
More advantages of hosting an online event include:
Diversify your audience - As well as your audience being generally larger, it also has the potential of being much more diverse. With an online event, geographic restrictions don't apply. As long as you choose a fairly neutral time zone, guests from all over the world can attend.
Reduce costs - Hiring a venue, paying temporary staff, organising catering and booking transport are all things that can cost your business a huge amount of money. Although there will be some costs associated with your online event, you will save big by removing all the physical elements.
Save time - All the elements named above also take a large amount of time to organise and coordinate. Free up your time to focus on the content of your online event rather than planning the theatrics behind a physical event.
Lower your carbon footprint - Many people attending large scale events will have to drive a great distance or even fly to get to the location. This results in an extra amount of carbon emissions which can easily be avoided by hosting your event online.
Great for brand image - Although online events are definitely on the rise, in many respects, they are still a very new trend. Hosting an online event is a great way to show your target audience that your business is innovative and in touch with the latest technology.
Types of Online Events
Video Meeting
A video meeting does exactly what the name describes. These types of meetings can take place on any scale and for any use case: no matter how big or small. Here are a few popular examples:
Daily briefing meeting
Job interview
Project status update meeting
Project review meeting
Department meeting
Financial planning meeting
Shareholder meeting
For many, an offsite meeting means travel costs, food & drink and possibly an overnight stay all being charged to company expenses. Not to mention the time taken to get there and back is time which could have been spent doing other important work. Holding a video meeting means all participants can join from their respective locations and save the company time and money.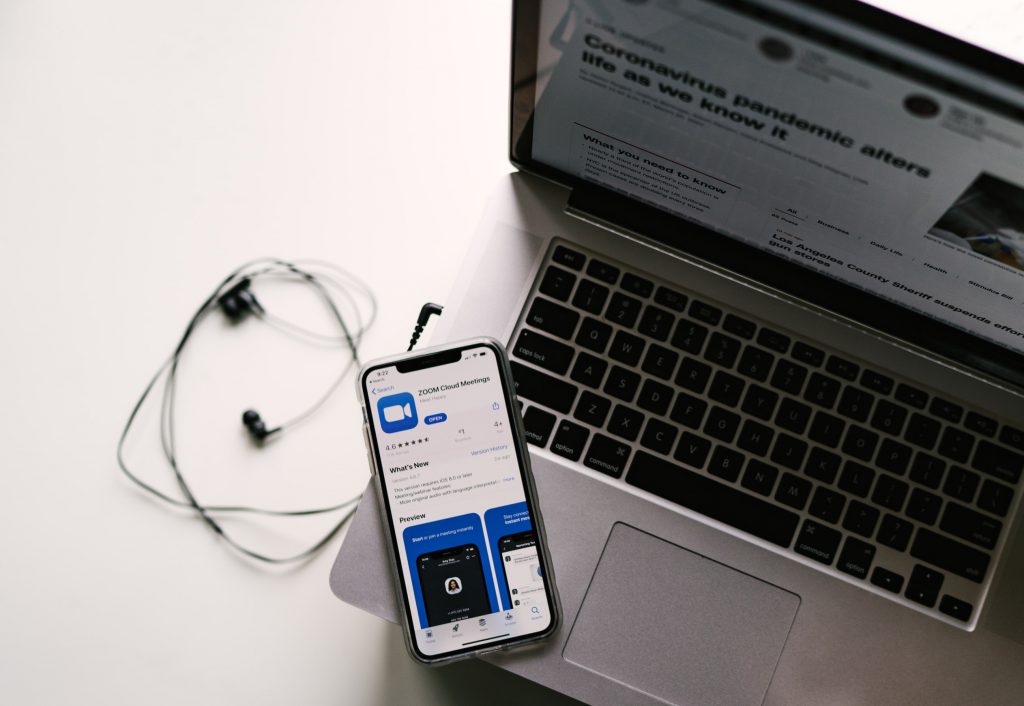 Video meetings are also a game changer for remote-based teams to stay connected. All you need to get started is a working internet connection, a headset and a video meeting platform to host from.
Webinar
A webinar is an online seminar most typically used to educate viewers on a particular topic. This could be anything from a step-by-step product demonstration (particularly popular with software companies) to a university-style lecture on a given theme (e.g. How to create a website for your small business.)
Most often, a webinar is a mixture of pre-recorded screen sharing with voiceover commentary; however, the webinar host(s) can also choose to livestream the event in order to allow for interactive elements such as a Q&A session or a quiz. Usually, a webinar won't last longer than an hour.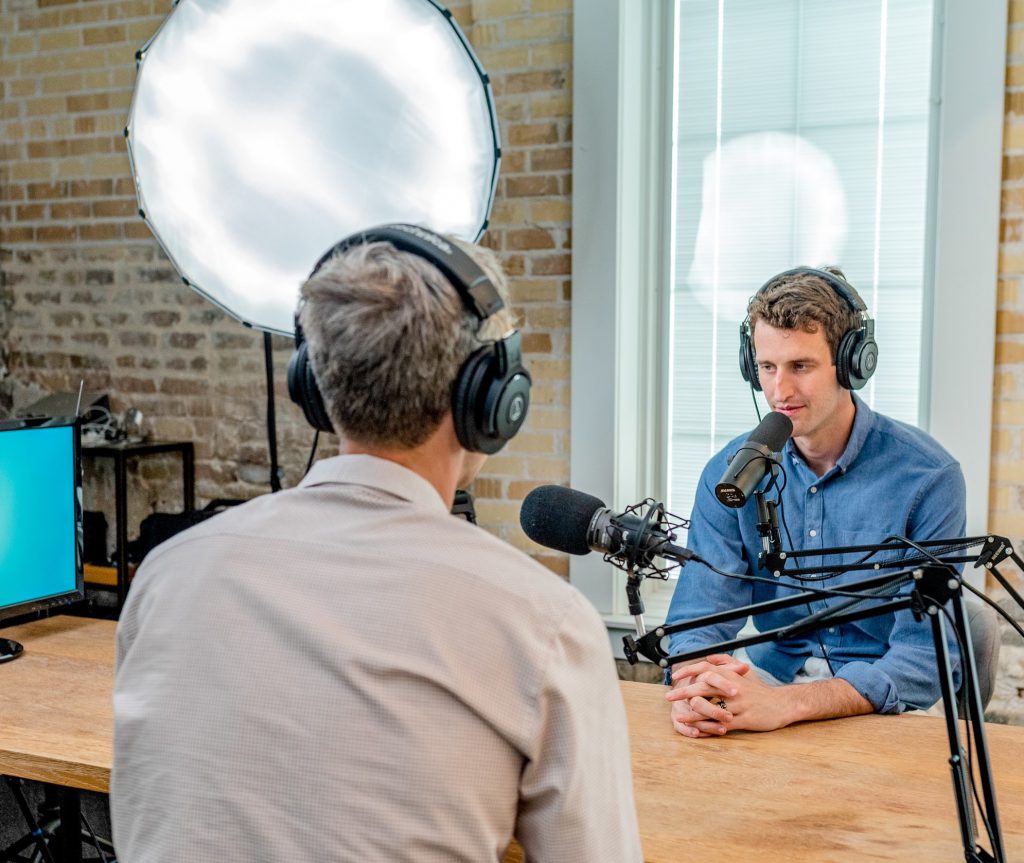 Pro tip: When you send out your invitations, make sure you outline exactly what will be covered in the webinar so people will be more willing to sign up. For more great tips on how to market your webinar, check out this guide.
Virtual Summits
This type of online event involves you sourcing established guest speakers from your field to come together and collaborate. Participants tend to discuss a chosen topic (i.e. education or technology), or provide solutions for well known industry problems (e.g. how to increase student participation in your classroom.)
Guest speakers will generally prepare material to present and, if held live, offer the audience the chance for a Q&A session.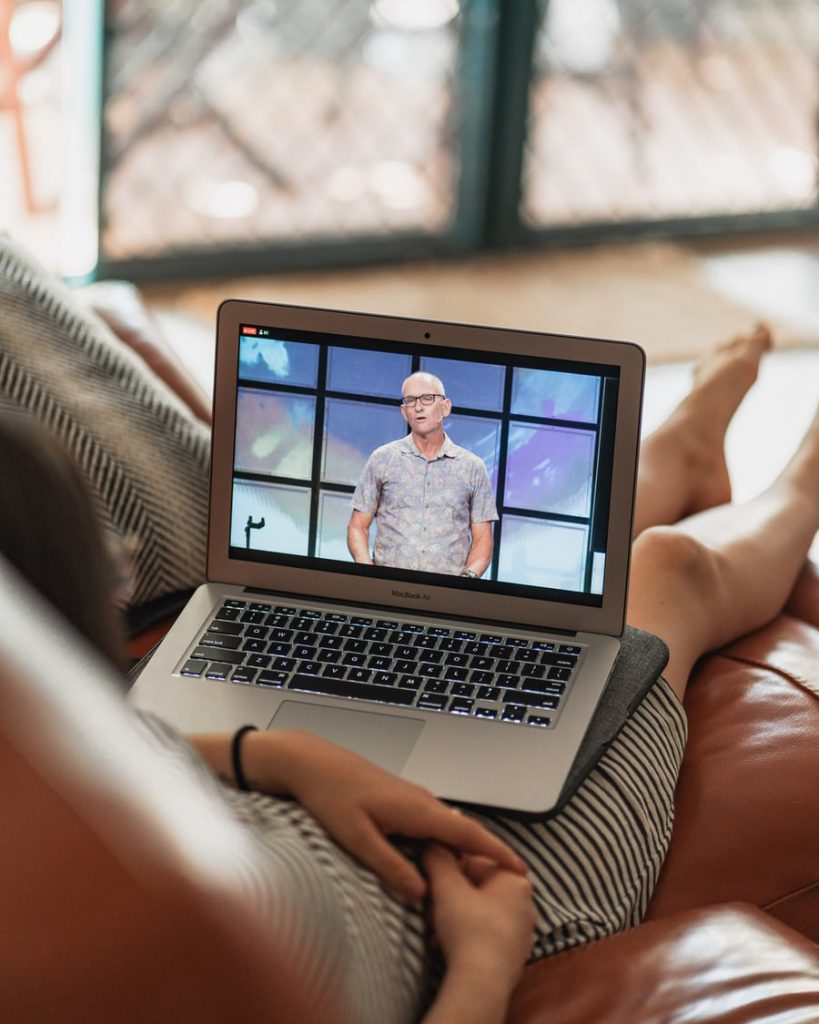 While this type of event is usually less specific to your business, it is a great opportunity for lead generation. Each guest speaker brings a virtual audience with them; all of which become potential leads for your business.
An event like this is also a great way to establish your authority in your industry and gain key contacts.
Pro tip: To ensure things run smoothly, start planning the dynamics of your virtual summit quite far in advance. It can also be beneficial for guest speakers to pre-record their content to make the event appear more seamless on the day.
Online Course & Training
An online course is a type of online learning environment which can be set up to deliver lessons or follow-along courses on a particular subject. An online course can consist of a series of sessions (i.e. for distance learning or online qualifications) or it can be a one-off event.
If held live, online training events are generally best suited to smaller groups, in order to recreate the classroom experience and allow for participants to ask questions. While there is still an element of presentation, an online course is intended to be a much more interactive experience for those involved.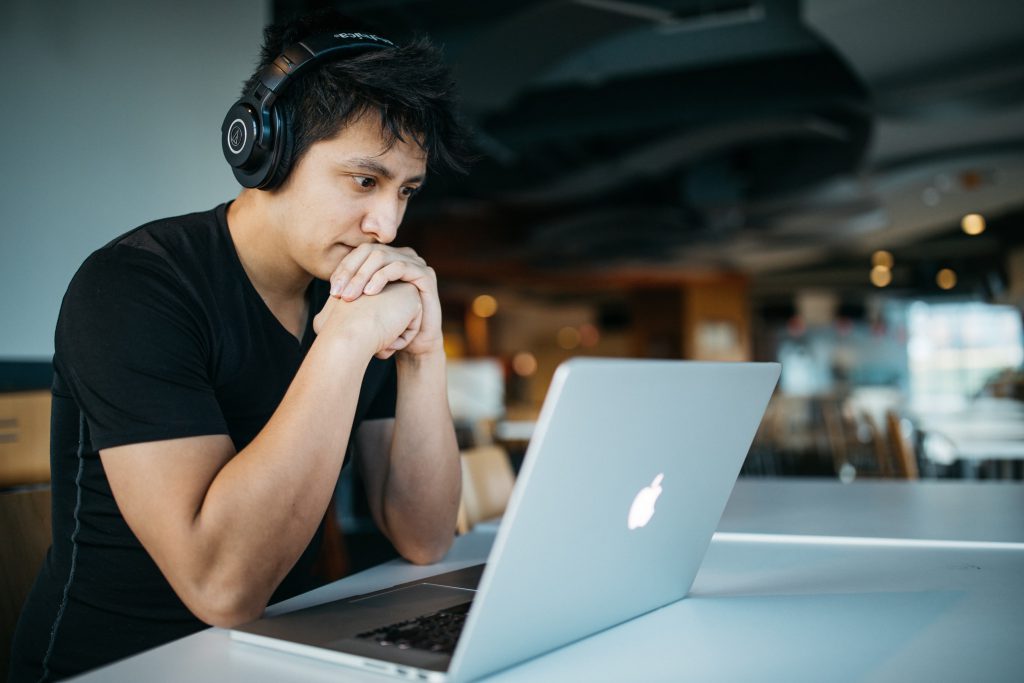 Pro tip: After streaming a live lesson, it's a good idea to upload your video to a portal where participants can then watch it back at a later date.
Virtual Tradeshow
Similar to a physical trade fair, a virtual tradeshow is a type of online marketing event which is held to give participants the chance to present their products to potential buyers.
Most typically, each vendor will have a dedicated "booth" in which they can present prepared material including webinars, tutorials and product introductions. Many virtual tradeshows also have e-commerce integration so attendees can purchase directly.
Although the virtual tradeshow may be the biggest change to the real thing, it is a great strategy for companies who want to cut down on costs, or businesses looking to try innovative new methods to reach new customers.
6 Awesome Tools for Online Events
With online events on the rise, more and more awesome tools are becoming available to help businesses guarantee their events are a success. Below, we have highlighted some of the current leading tools for managing and hosting online events. Skim through the list to see the key features and click through to the operator website to find out more!
1. Zoom
Zoom is currently one of the most popular choices for online meetings.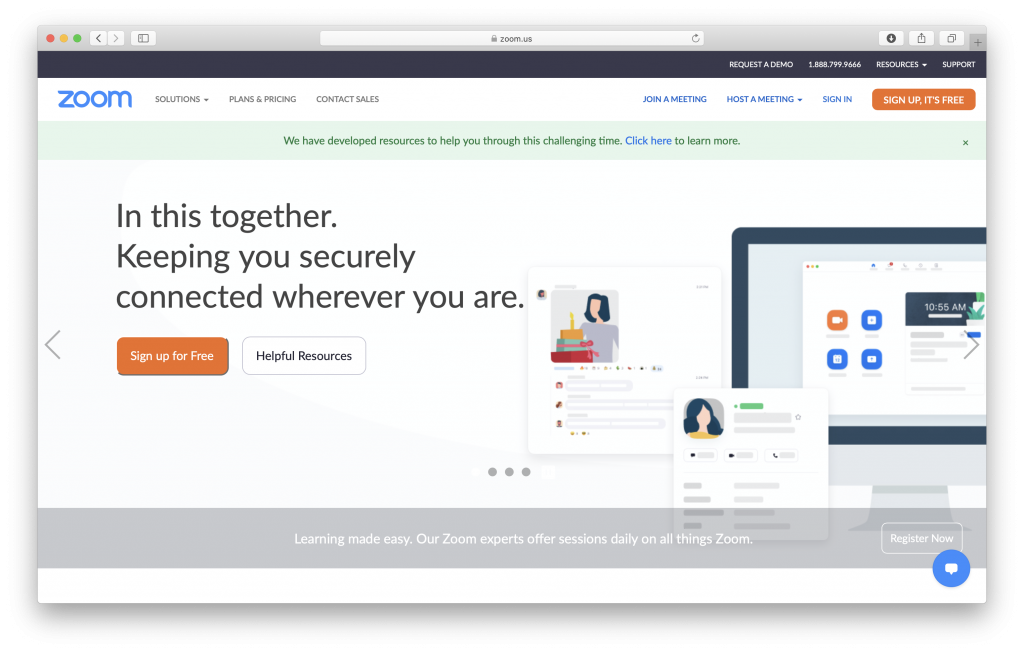 Video meeting platform for up to 1000 participants (with up to 49 videos on screen)
Webinar services also available
Interactive features such as polls for a more engaging experience
Free plans available for basic features
2. Google Meet
Google Meet is a brand new video conferencing platform by Google which replaces their Hangouts Meet platform.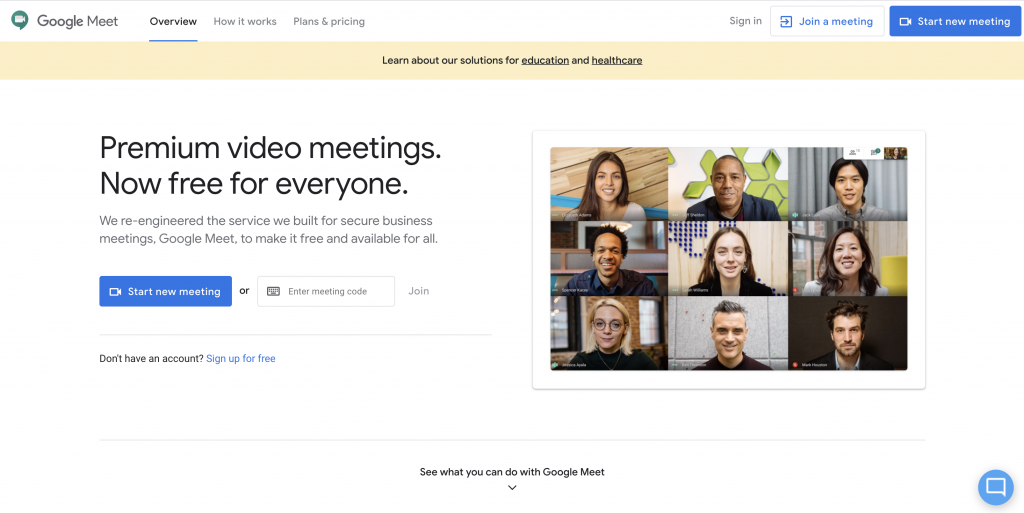 Video conferences for up to 250 participants
Free plans available for conferences with up to 100 participants (starting offer: conferences can last up to 24 hours until September 30th, 2020!)
Personalised plans with advanced features and livestream capabilities available for enterprises
3. Adobe Connect
Adobe Connect is a standalone, advanced web conferencing software.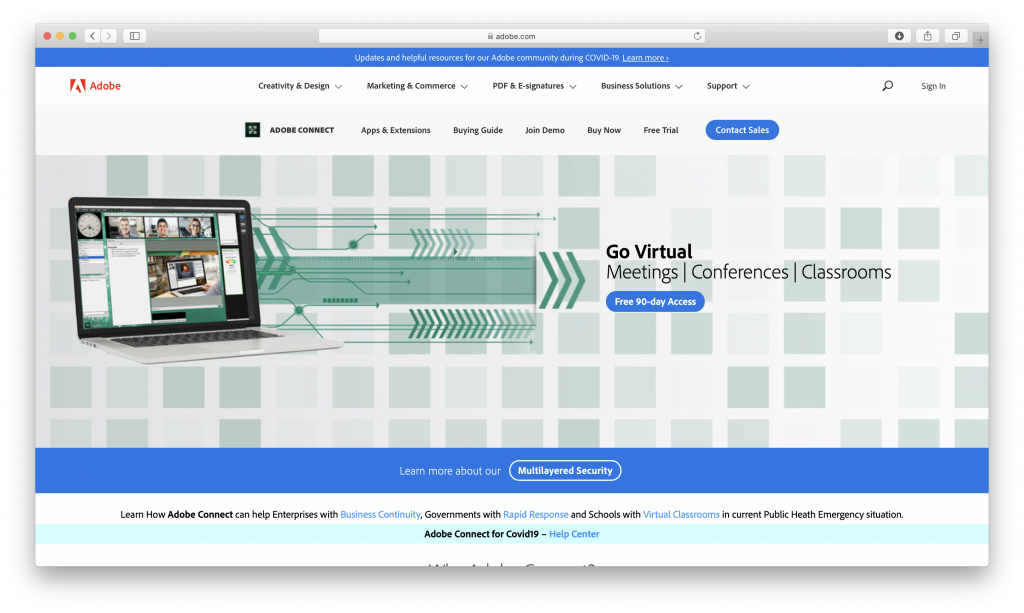 Great for training, online classrooms and tutorial-style webinars
Create custom layouts to help control what your audience sees and how they interact with your online event
Layouts are reusable and can be used again and again - great for maintaining consistency throughout multiple sessions (i.e. online training courses.)
4. Cvent
Cvent is an event management platform for larger online events.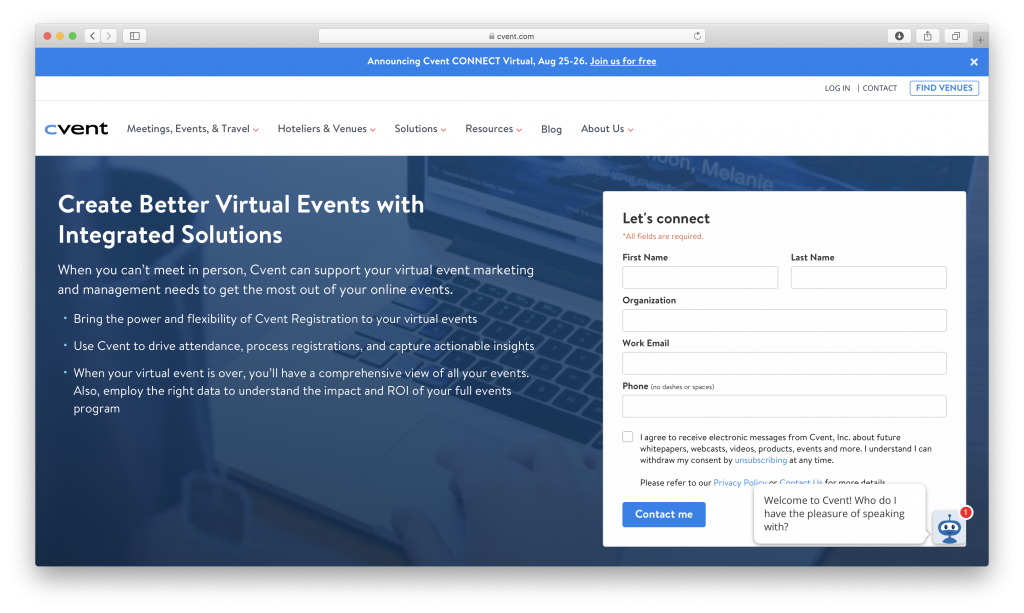 Management options help event organizers process registration and attendees
Easy to integrate with other apps and programs (i.e. CRM systems and virtual meeting platforms)
Built in email marketing tools and HTML editor for custom email designs
Platform provides useful after-event analysis to help determine ROI and event insights
5. GoToMeeting by LogMeIn
GoToMeeting is a video meeting tool with dedicated add-ons for conferences and webinars.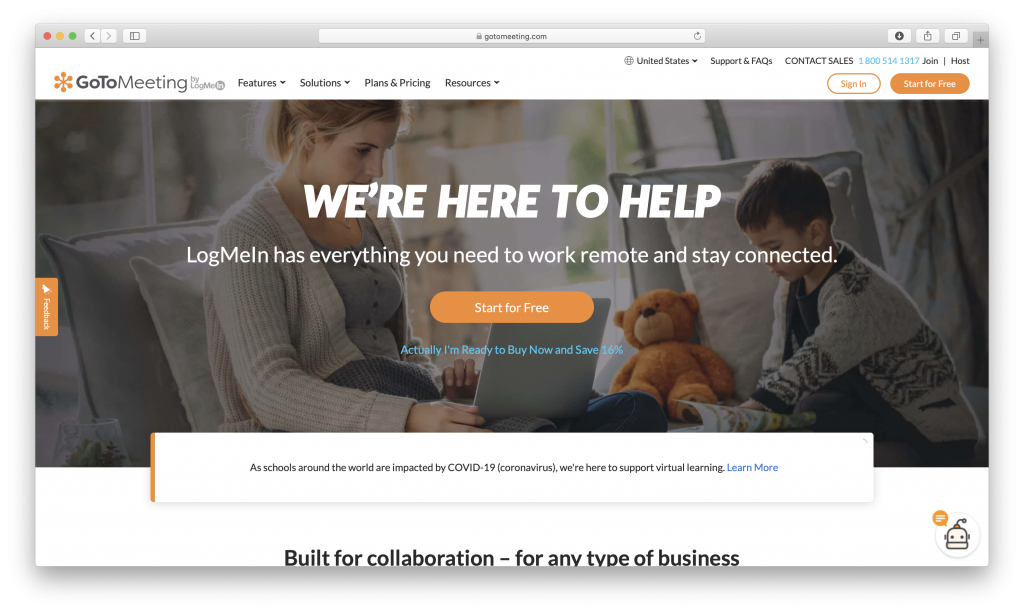 Video meetings for up to 250 participants
Includes GoToWebinar platform for managing live or pre-recorded online webinar events. After event analysis tools also available. (P.S. Learn more about webinar marketing here.)
Support for personalised channels to make your webinar content available on demand
Meeting transcription tools available in some plans
6. vFairs
vFairs is a virtual events platform that allows users to plan and structure tailor made online events.
3D virtual event environment for a realistic experience
Custom event landing pages and bespoke booths for your product
Add on tools for webinars plus e-commerce integration
After-event analysis and lead collection for networking
Using Mail Designer 365 to Prepare for Your Online Event
The build up to your online event is just as important as the event itself. During this time, you need to successfully promote your event among your target audience and ensure you have as many sign ups as possible.
The best way to generate attention around your online event is with email marketing. A solid email strategy helps you sell your event to invitees and allows you to follow up with potential leads once the event is over.
Mail Designer 365 has all the creative tools you need to build impressive an email invitation for your online event, as well as reminder emails and follow up campaigns. Check out this post to find out more about email strategy for online events.
Until next time,
Your Mail Designer 365 Team
Get started with Mail Designer 365 today
Start your 7 day free trial and use your Mac to create stylish email newsletters for your business.
OS X 10.11 - macOS Big Sur
Get more inspirational tips, tricks, and best practice examples in the Mail Designer 365 Newsletter Academy -
your one stop hub for all things email marketing strategy and newsletter design.